"Fuel; Something that gives nourishment"
I believe a healthy lifestyle and relationship with food is based around consuming nutrient dense, tasty food that makes you feel good. The key to sustainable health is balance and moderation, and by consuming a variety of foods we can not only provide all the nutrients our body needs, but also be comfortable to engage in the social interactions that surround our meals. As a typical 'Aussie' we love to use food to show love and bring families together, with BBQs and family dinners common, especially in the warmer months. This highlights the importance of food as a way to portray emotions as well as to provide nourishment.
Eclipse Fuel recipes cover a variety of cuisines and meal types, with a focus on the provision of food to fuel your body for 'optimal performance', whether that be physical, mental or emotional. Scroll through the categories and recipe listings to find the perfect meals for pre and post workout, high carbohydrate or recovery days, or moreish snacks and desserts that you will be forced to share in order to avoid eating them all yourself! Use the tags throughout the website to discover specific cuisines, dietary requirements or ingredient types.
I hope you enjoy nourishing your body with my creations, as well as the relaxation, happiness and self-fulfilment home cooking provides.
Click for more breakfast recipes
Lunch/Dinner recipes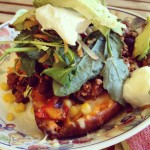 Click for more lunch recipes and dinner recipes
Snack recipes
Click for more snack recipes
Dessert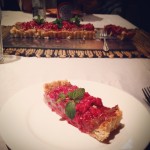 Click for more dessert recipes