HAWAII
After a six hour flight we have finally landed in our final destination, Oahu, Hawaii. I can't believe how fast this trip has gone by, it seems only yesterday we were gawking at the streets of New York. The slightly warmer weather in San Francisco helped ease my cold, and the humidity humidity cleared my lungs to allow for some harder running in the lead up to our return home. Our beautiful AirBnB wass located in Waikiki, just outside the main shopping area and a 5 minute walk to the beach. Having arrived at around 9pm, and a 2hr time change means Ry and I were hungry and exhausted. The closest dinner option was an ABC Superette otherwise known as a corner store to us Aussies. Superettes have everything from alcohol to ice cream, to souvenirs and local pre prepared meals. The meals are prepared fresh daily and were a great option for a late night meal. I grabbed teriyaki chicken and a broccoli salad, it really hit the spot even if the it was so cold the rice was impossible to separate. Our first day in Waikiki I dragged Ryan out of bed to do a running session and kick the footy, it was around 8:30-9am before we found a local park, but boy was it hot already! Only one running drill down and I was already dripping in sweat, the humidity is a killer. After feeling like we had a shower we vowed to get up earlier (or at least I did) to avoid the heat. Post training we walked across the road to a massive open mall for an iced latte and broccoli salad before hitting the beach! Waikiki is incredibly beautiful, with water so clear you can see the reef. Ryan and I hired a long board each and off we went. With the guru telling me all he knows, by the end of the day I was ready to go pro (almost). The downside to surfing in a bikini is I got such bad board rash that it was too painful to surf for the rest of our time there 🙁 but at least I could catch some rays whilst Ryan caught some waves.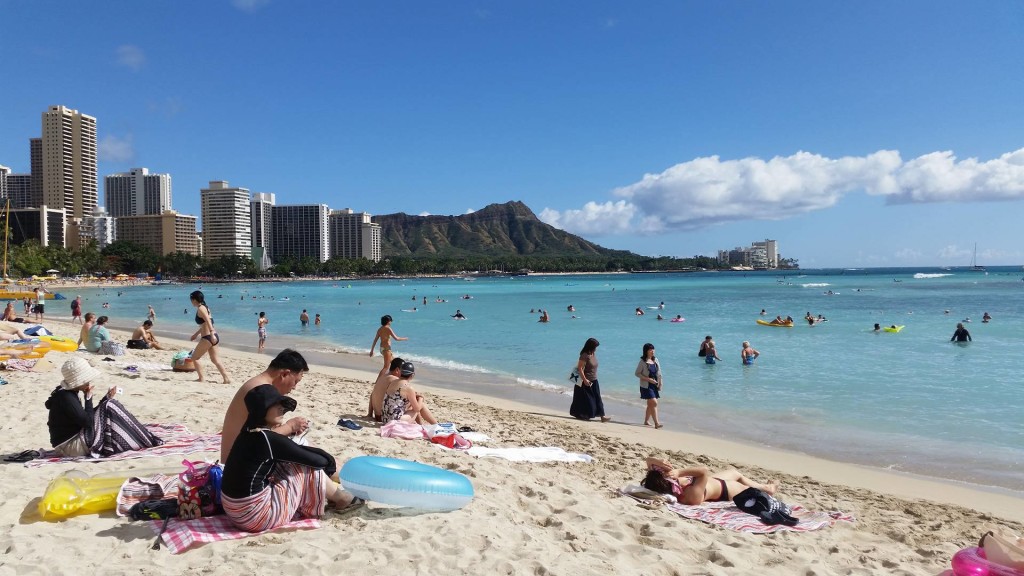 The best part about being in Waikiki was by far the local food options. Hawaii is heavily influenced by asian cuisine, particularly Japanese, where a lot of migrants had come from in the early years. Apart from the great asian inspired cuisines we also found a groovy little cafe called Goofy Cafe and Dine, which has an ethos of providing locally sourced food first, and organic when possible. All the options on the menu sounded incredibly delicious, and all were reasonably priced. Some of the dishes we had were bibimbap, 3 egg omelettes with home made english muffins and poke. Poke is a local Hawaiian favourite and the simplest form is sashimi grade tuna cubed and coated with sesame oil, soy, ginger and garlic and topped with white onion served with a bed of rice and/or greens. This was my first time trying raw tuna and it has sparked my interest to eat some more raw fish when at home.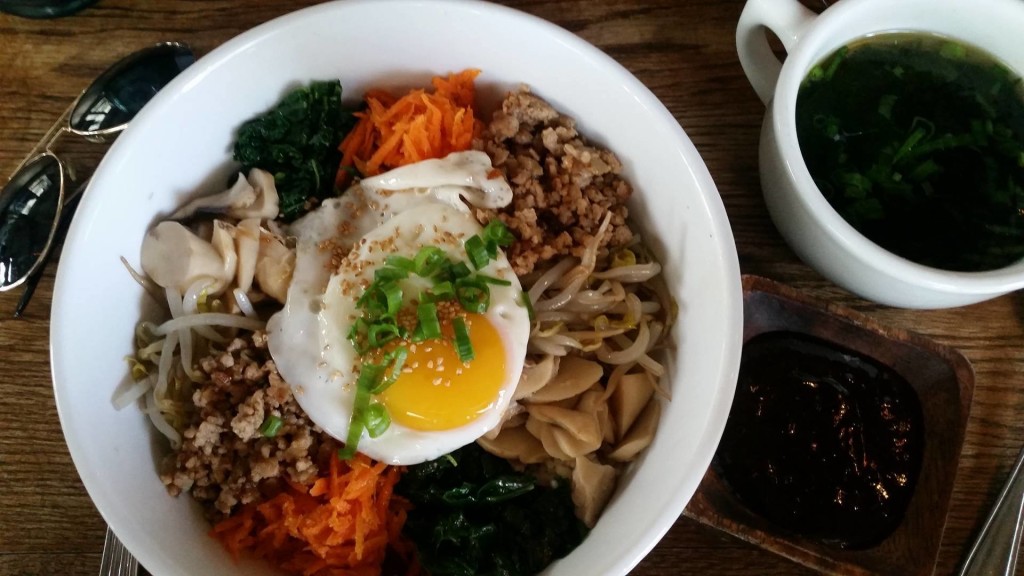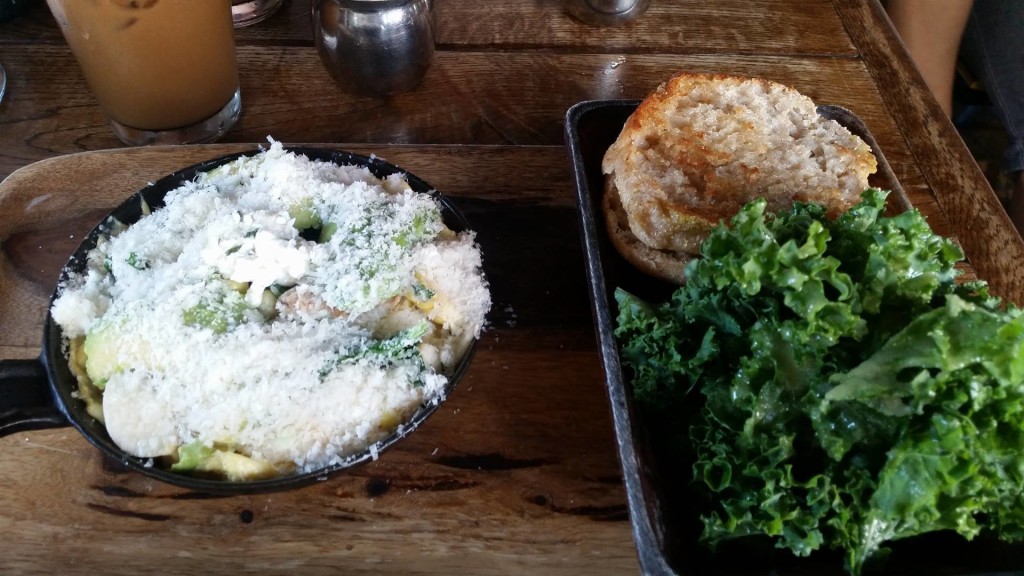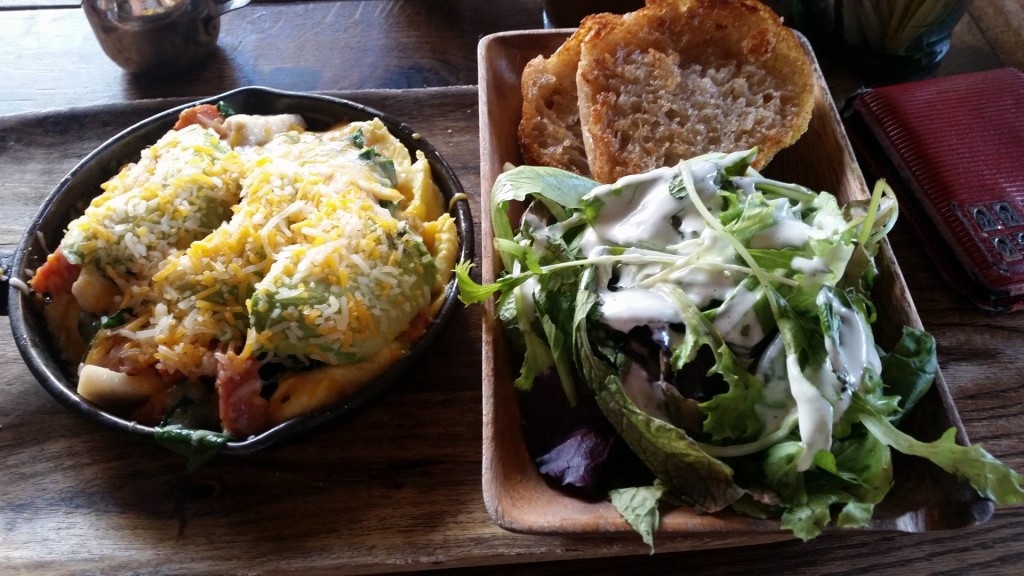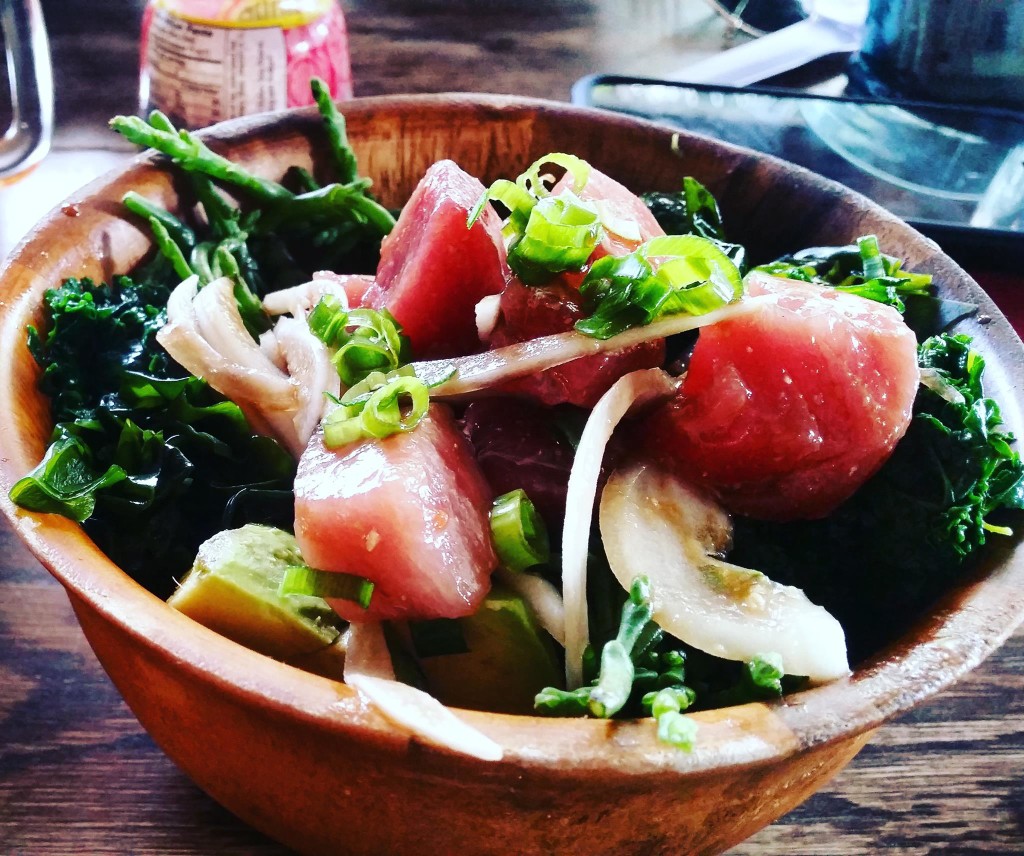 One of the essentials of being on Oahu is visiting the Pearl Harbour memorial. The memorial is mainly focused on USS Arizona, one of several ships sunk during the bombing attack that brought US into WWII. The ship is lays where she was sunk and the memorial a top of her. It is an incredibly moving place, and one that does well to help keep the memory of the 2400 people who died there alive.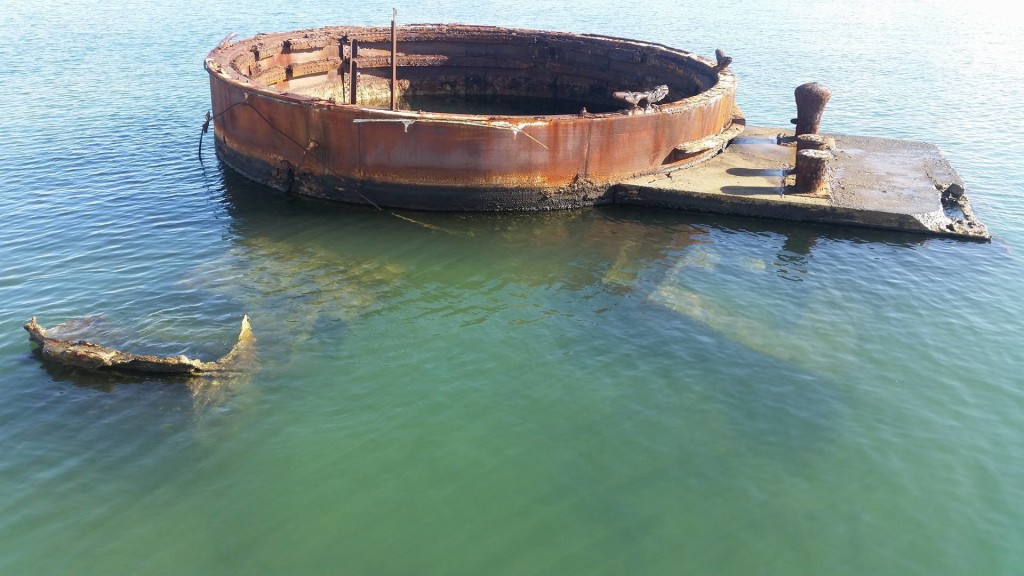 Another essential is the Diamond Head Crater hike, as pretty much every tourist in Waikiki was there the day we went. It is advertised as an easy hike, but it was lined with rocky roads and had continual cut backs to allow for the steep ascent. The last sections also included pretty much vertical stair cases to give you view of the crater and Waikiki. It was definitely a great workout.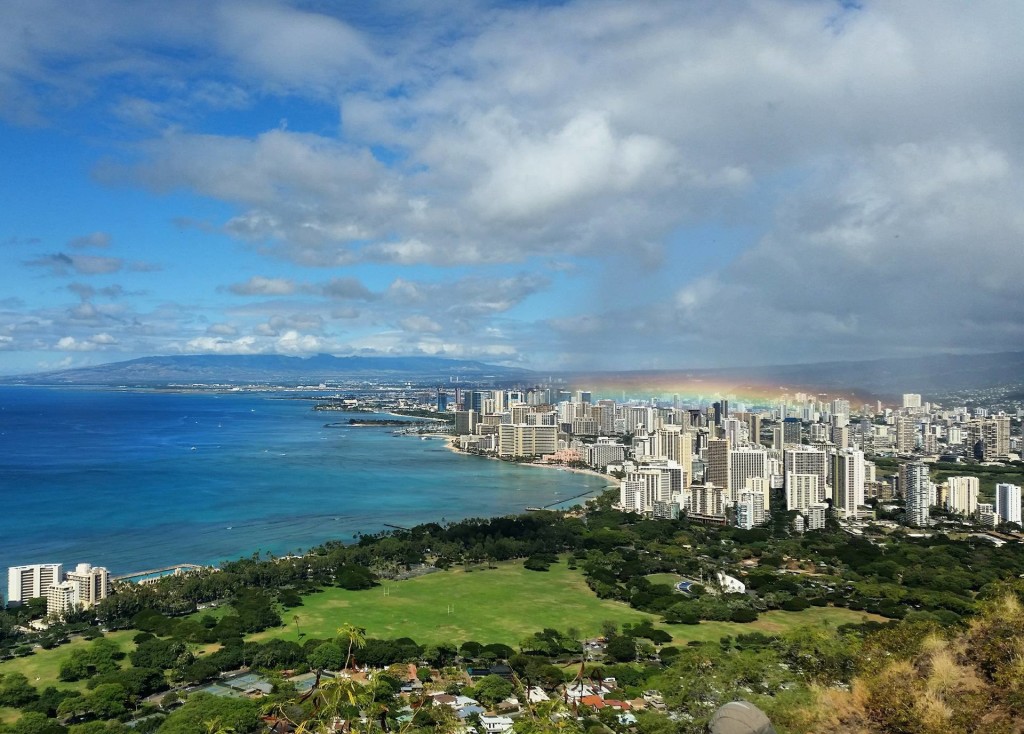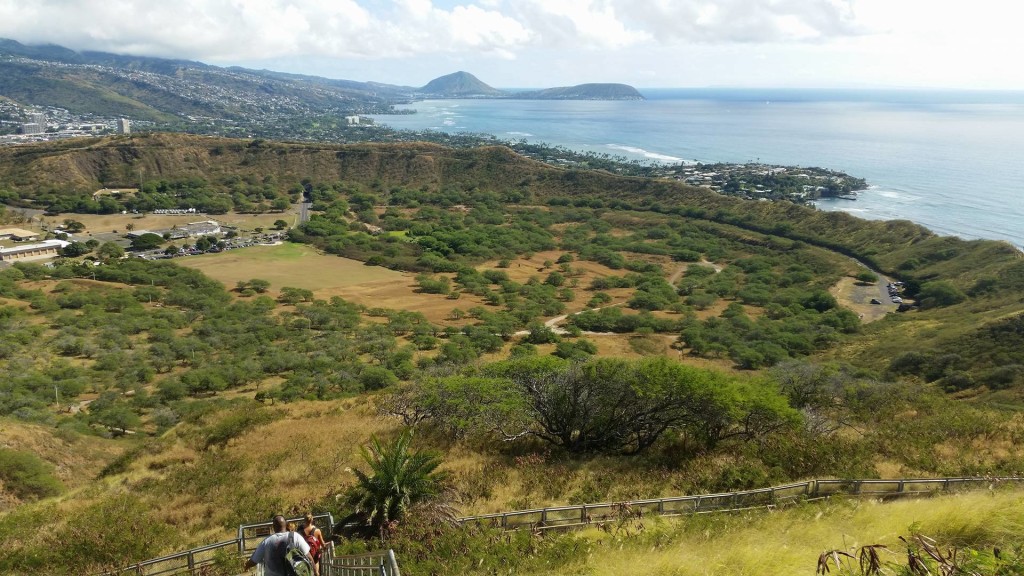 Apart from beaches and eating delicious food Ryan and I did a fair bit of shopping in Hawaii. In the US you have to be a tax additional to the cost of whatever item you are buying, but the cost of the tax differs by state. Hawaii has one of the lowest sales tax at 4.5% hence us saving most of our shopping trip then. We were also banking on receiving a $1500 deposit back from the return of our camper van. After waiting a couple of days we decided to call Commonwealth bank to get them to hurry the deposit along as we only had just over a week left in the US. When we called we were told the transaction had never really happened and that the $1500 had just been on hold, i.e. we had spent it. After $50 worth of phone calls, an hour of calculations and tears from me we worked out we had in fact spent the $1500 not realising it had returned to our account. Not so much an issue that we had spent the money, more so that we thought it had been lost into oblivion. We felt pretty silly and with only $900 left for just over a week, it was time to upload some more money. After the debacle we had some shitty vibes going so we consolidated with a yummy traditional Japanese dinner. With only a few presents left to get, we visited the outlets before driving up to the North Shore. The outlets were a bit of a let down in comparison to the open mall near our accommodation, with not many specials and fewer than 30 shops. I did manage to find some new asic kayanos which were a bargain price, so I could toss my current runners that had taken a beating this trip, especially in death valley.
Our next half of the trip was to be spent on the North Shore, as this was over a $100 taxi ride from the airport we decided to hire a car. The place we hired advertised a cheap price which made the investment worth it but when we went to pick it up, there was an additional $300 to pay for underage drivers. We opted to pay on our Aussie cards, but were definitely over all the hiccups and extra costs we had incurred on the trip. Although pricier than expected, the car was worth having and provided us freedom on the North Shore. Our first stop was to visit Haleiwa, a famous surfing town for some famed local food. We found a great spot called Kana Pig, which served delicious local slow cooked pork in a variety of ways. I got a delicious pig salad whilst Ryan had a tasty sandwich.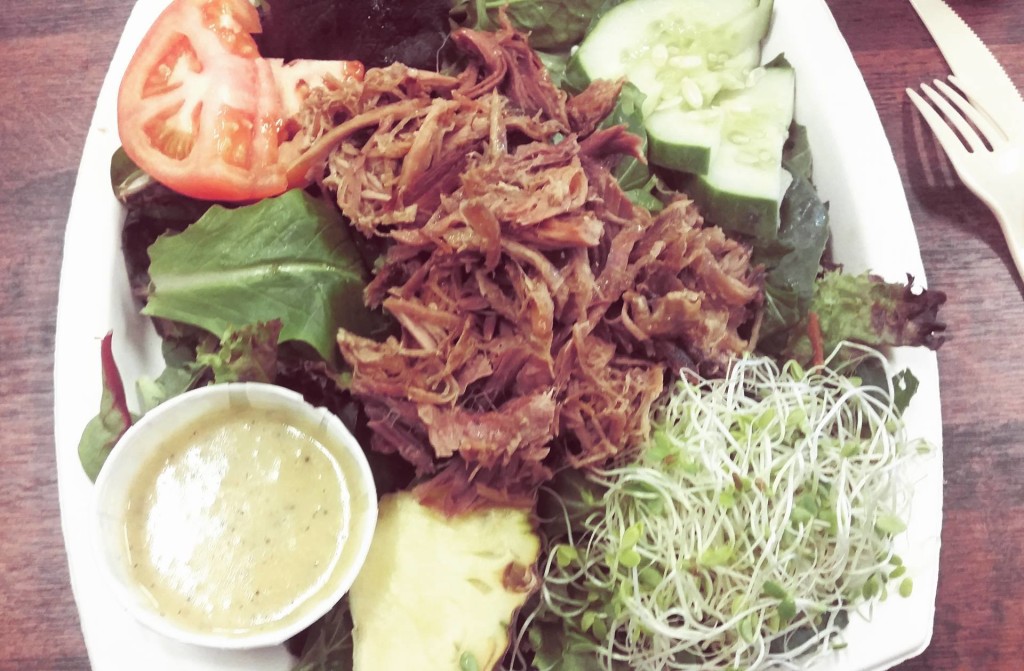 After a delicious lunch we headed to our last AirBnB and last home for the trip. When we arrived we received an odd welcome from a young man living in the house asking if we were due to stay. A little taken a back, we find out that the guy running the AirBnB had been evicted as he was renting the place and illegally using it for AirBnB without the owner knowing. Basically, we weren't sure if we would have anywhere to stay, but with so many other hiccups throughout the trip we barely batted an eyelid. Luckily the owners of the house, a young couple, offered us an upgraded room at a cheaper cost, and we got a full refund from AirBnB. We were stoked as the house was incredible, a 2 minute drive to pipeline, our room had an ensuite plus we had a beautiful view of the ocean.The people living in the house were also incredibly lovely and accommodating making the whole experience that much easier.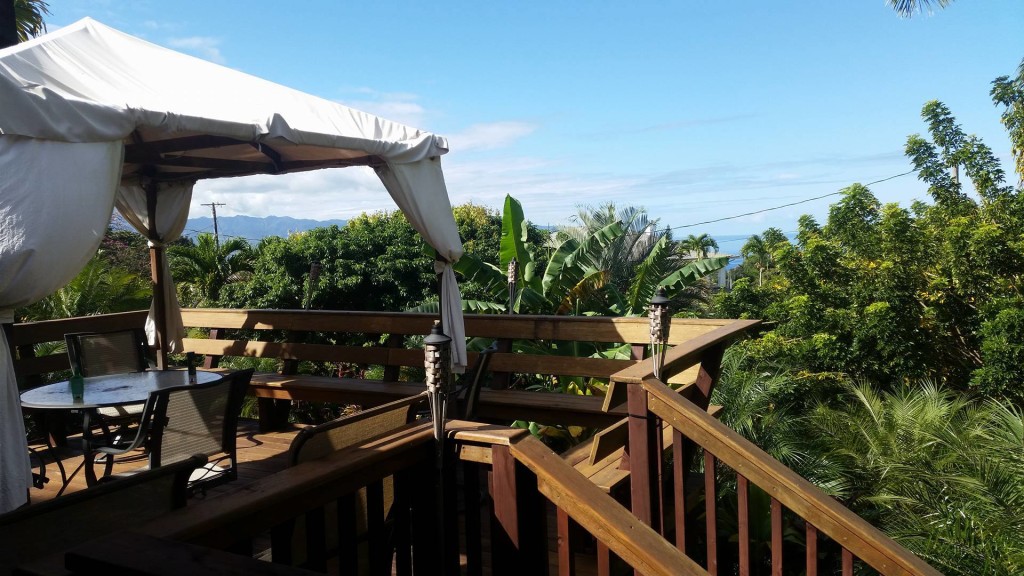 Our last 6 days were some of the best of the trip, where we were able to fully unwind and enjoy the sunshine. Each day I fit in some training, Ryan surfed whilst I enjoyed relaxation time on the beach and we even kicked the footy most days in our ginormous backyard. We saw some incredibly famous beaches including Pipeline and Waimea, as well the rock pools at Pupukea which were terribly hard to navigate through. Staying in Pupukea also meant access to an array of local food trucks including the famous Pupukea grill which is covered in signed posters from surfing greats who visit whilst on tour. They serve a mean shoyou chicken and taco plates. We also visited some new local vans where we had delicious poke and Kana pork.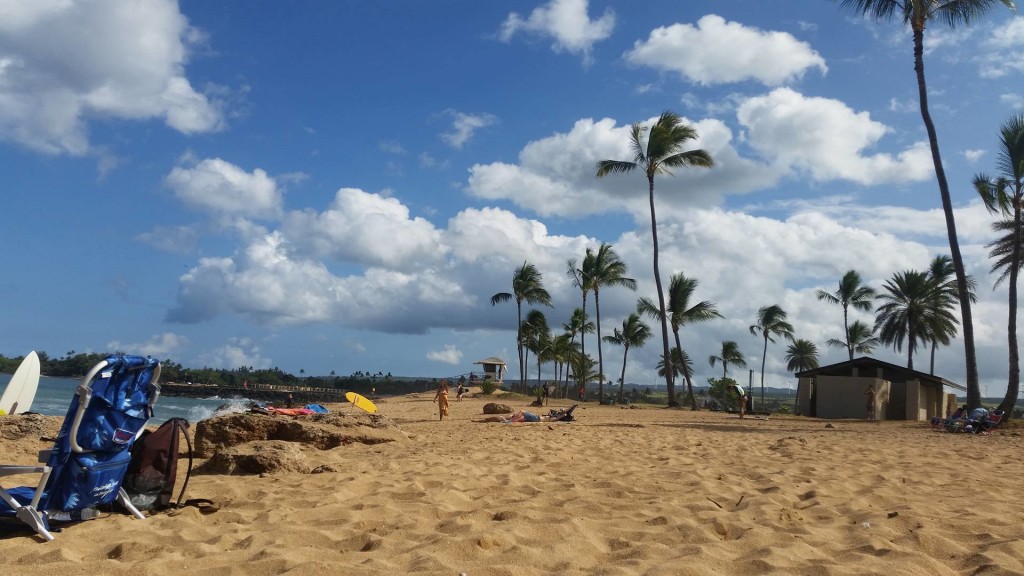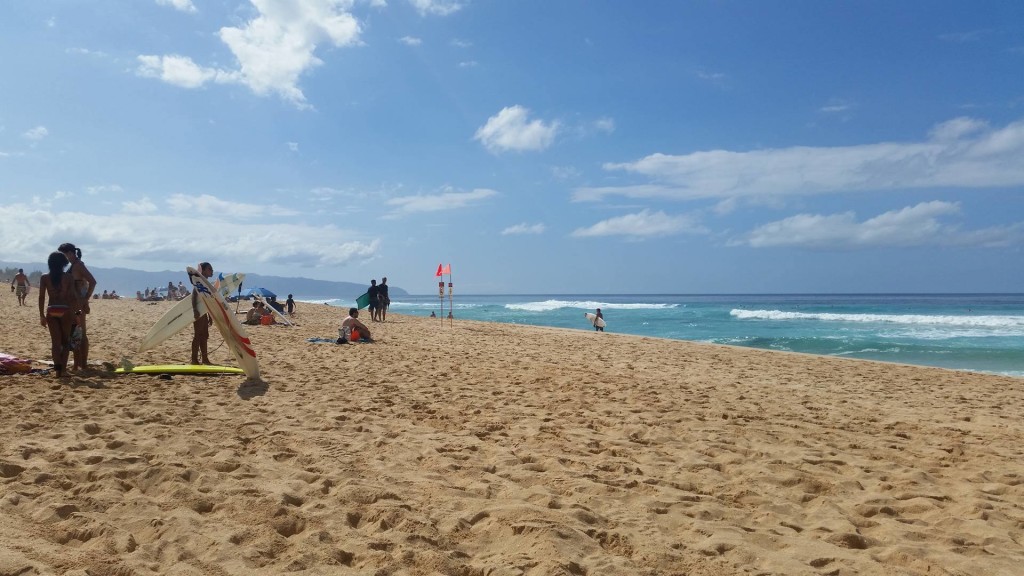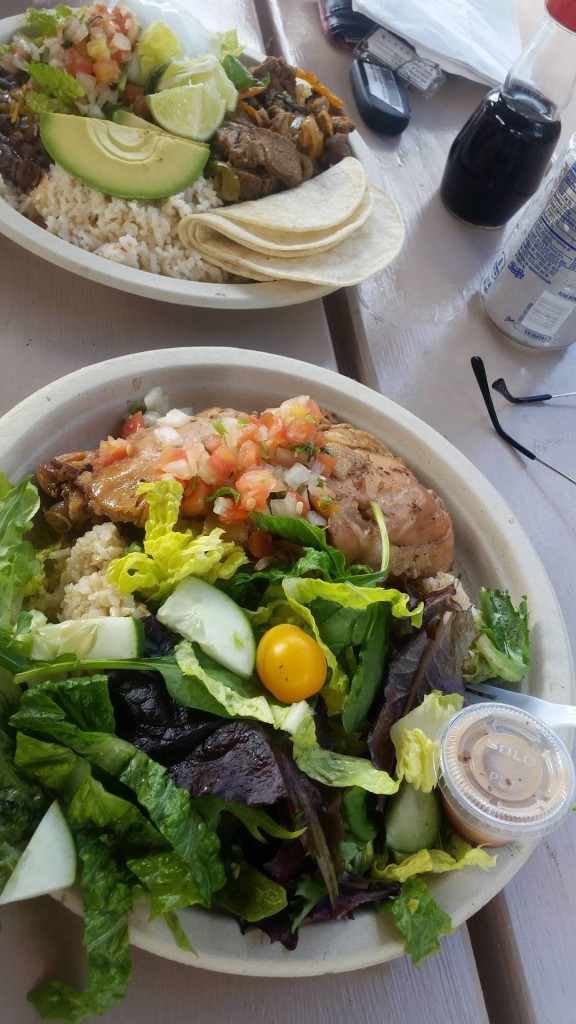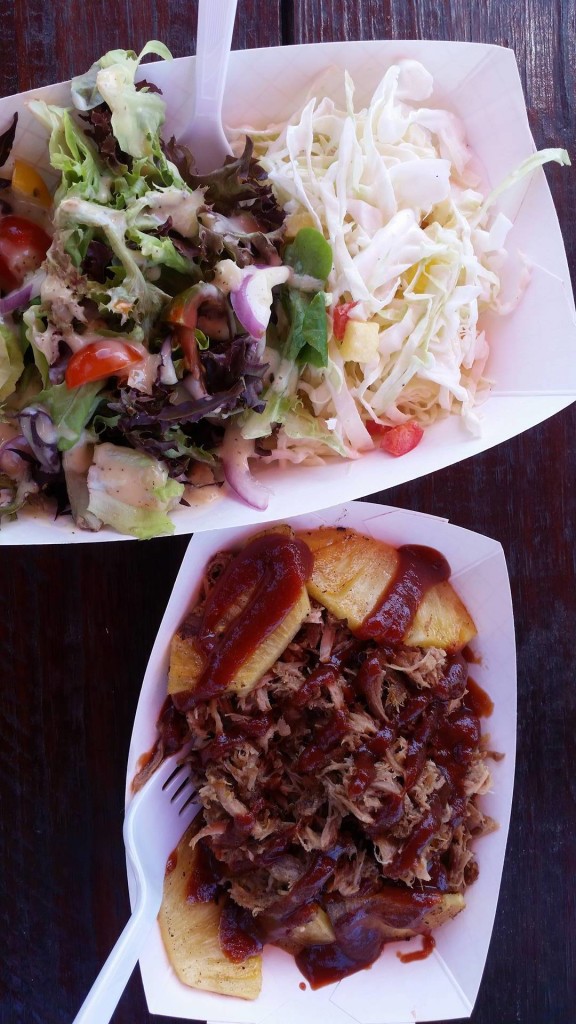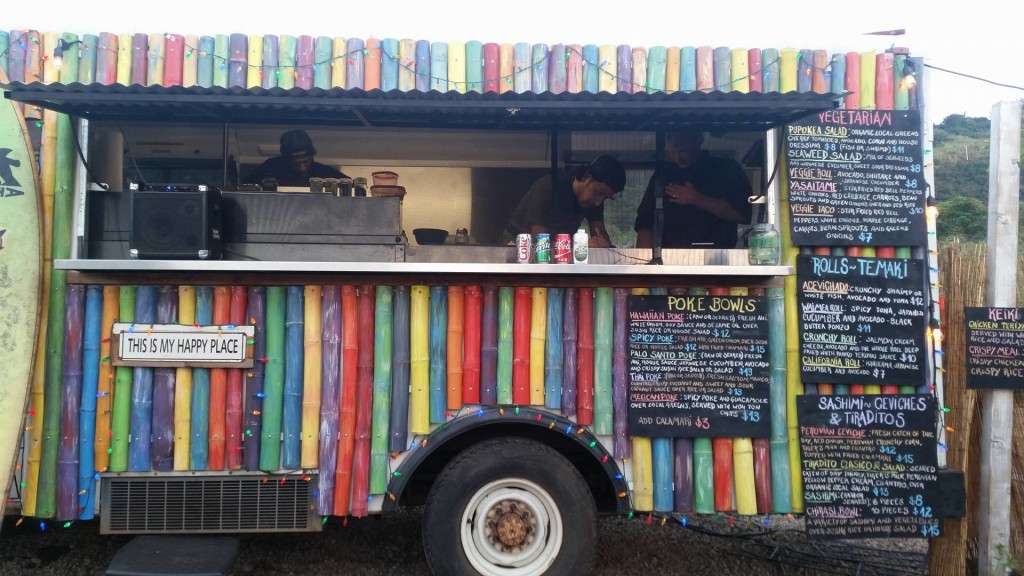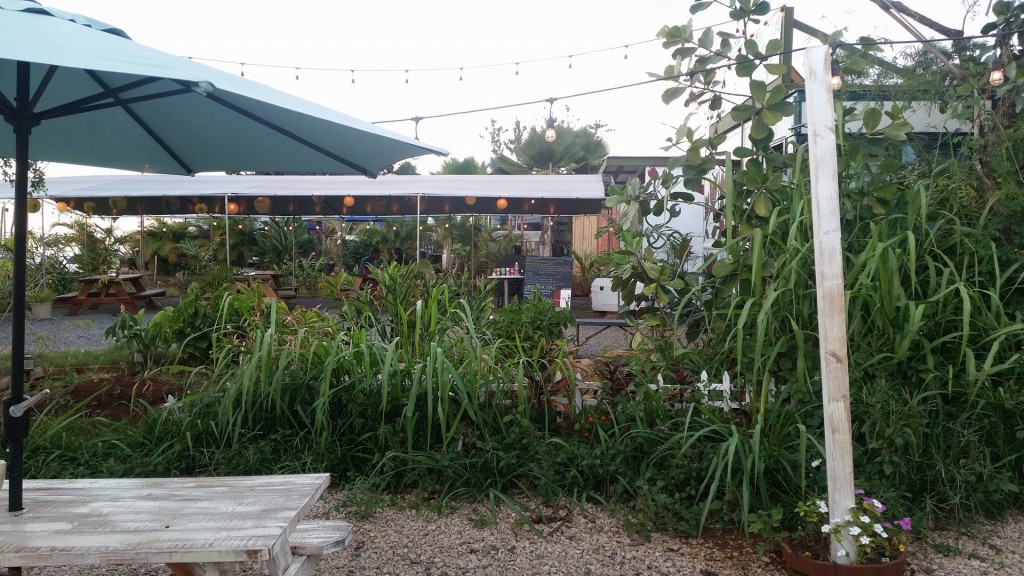 One of our more interesting days on the North Shore started with an idea to go for a hike. I randomly picked the Laie falls to hike to do as this appeared quite early up on the list on Google. As usual the trail head was hard to find, but after a quick trek through some low hanging palms we managed to find the trail. That was the only easy part of the hike. For what seemed like hours we hiked along a variety of terrain until we finally reached an opening of a valley and ran into some fellow hikers. They had made it to the fall and said we were about halfway, but the rest is fairly easy. They lied. Ryan and I made a quick decision to continue only to be met by mud pit blocking our path. I scaled along not really caring if my shoes got muddy, but Ryan was wearing his Nikes and of course he stepped right in the muddiest part. We troopered on and were met by more mud, but this time on a narrow path lined with thin trees whose roots provided footing through the muddied path. We walked for another hour or so mainly navigating mud patches and hanging onto branches. There were many times I felt like just turning around as I cursed those people who said this was an easy walk but we had come too far to turn back. We finally reached a sign pointing to the falls, and could hear the running water. The last 50 metres of the trail involved carefully navigating down a narrow pile of tiles that was creatively arranged to make a staircase, holding on to rope tied around trees to stop you falling down a rock face. And then actually having to climb a rope down said rock face! Finally we reached the waterfall only to be greeted by a mere trickle. At least the trail had some great views is all I can say. Exhausted and hungry we turned around and trudged back through the mud. A little less careful of our shoes we seemed to hit the trail at pace and almost went flying a couple of times before returning to our trudge to avoid ending up face first in the mud. Upon our return to the trail head we were greeted with some beautiful horses which made the 3 hr return trip sort of worth it. We stopped at some local food trucks in Kahuka and spent the afternoon lying on the beach to recuperate.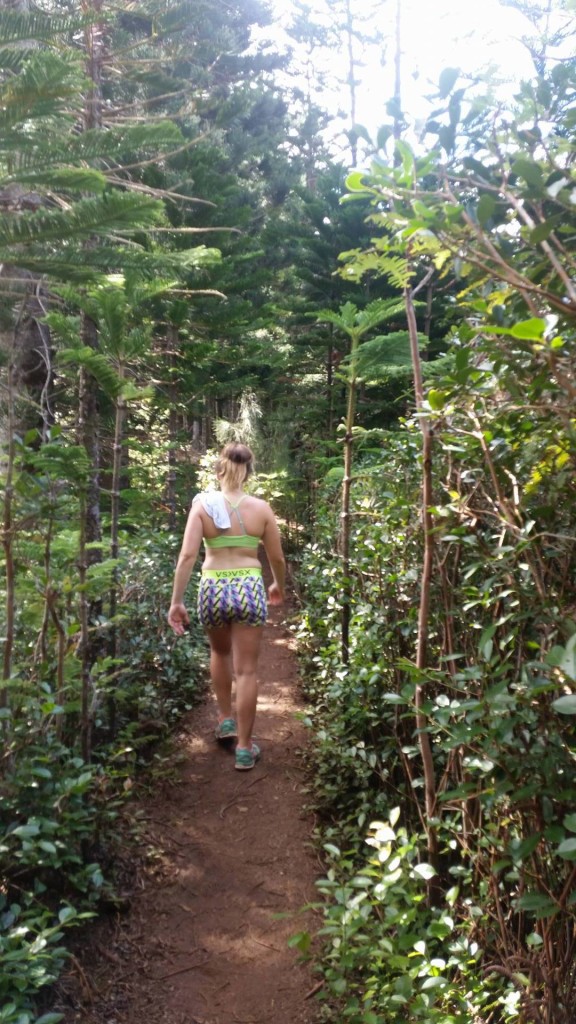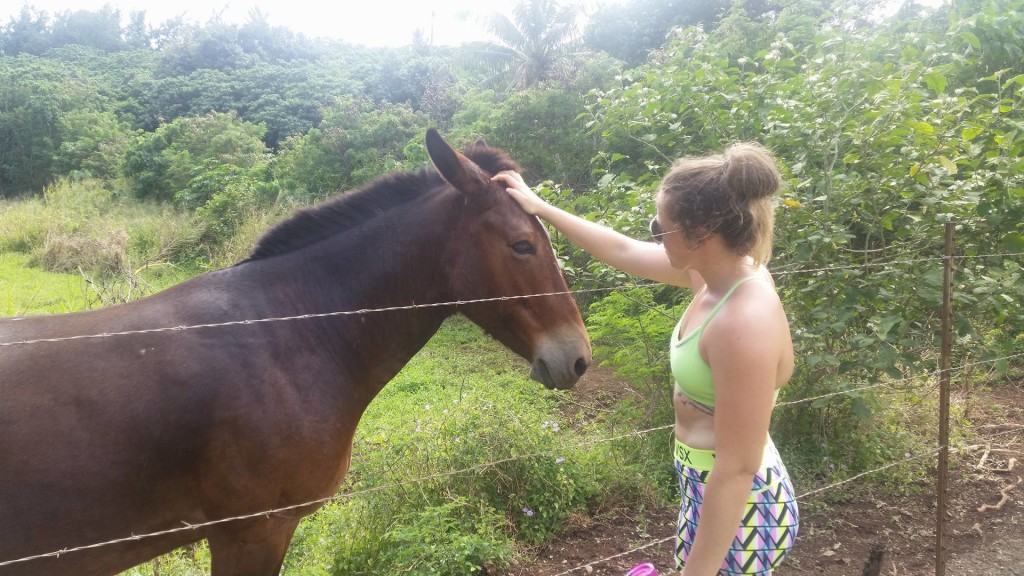 One of the most prestigious surf contest in the world, the Eddie Aikau, is a big wave contest run at Waimea beach to help honour the first lifeguard at the beach Eddie. The contest has been around for 31 years but has only ran 9 times as conditions need to be consistently big for a whole 8 hrs. The Eddie could run any time in Winter, and of course it schedules the day we are due to leave. To say Ryan was disappointed was an under statement, I offered him to just change his flights but he decided it was too much of a hassle and stuck with our original plans. He seemed to get over the disappointment pretty quickly after a fun last surf and delicious dinner. With only $60 for our last two days we opted for food trucks for lunch and a home made baked sweet potato for dinner, which was actually delicious if I do say so myself. It was sad packing our bags on the last night, but with a bit of planning it was surprisingly easy to fit 2 and a half months worth of stuff in three bags. The running of the Eddie meant thousands of people were due to come to Waimea to view the contest, and we were due to drop our car off at 8:30 before our 12:30pm flight. To avoid traffic we got up just before 5:30am to start our return trip home. Any time I have an extra early start I get super anxious about my alarm and how much time I have to sleep, this in turn results in no sleep. Even at 5:30am the streets were lined with cars and pedestrians, but we managed to make it to the airport with ample time.
After a long wait for the plane we finally boarded our flight home. The plane lay out meant Ryan and I got two seats to ourselves, which is great as I like the window and Ryan the aisle. Again, Qantas served delicious food, and after 5 movies we touched down in Sydney. With so much luggage we decided to store the board and one big bag at the airport, which meant changing terminals to ensure a quick check in for the morning. Sydney airport is terribly confusing and so difficult to navigate, not to mention having to pay $5 for a connection to the domestic terminal. After a couple of hours chatting with Ryan's Aunty and Uncle who generously picked us up we fit in around 5 hours sleep (tossing and turning) before our 7am flight back to Adelaide.
Upon touching down in Adelaide I was excited to be home, to see my family and to get back on with life, but I was also really sad. After 2 and half months exploring the world, making incredible memories and continuing to grow my incredible bond with Ryan I was now back to reality. It felt like I had never left and this amazing experience was but a dream. I can sit back and clearly remember each part, but I already miss the surreal feeling of exploring somewhere new. I am also pleasantly surprised at how well Ryan and I got along. At no point did we argue, we merely bickered occasionally at each others habits like Ryan's shit driving, and I could not have asked for a better travel buddy to relax me during some of the hurdles. We are already thinking about a possible trip to Vietnamn in September/October and Europe in October 2017, but in the mean time I also have to sort out what direction I want my career to take and earn some money for my big dreams. If this trip has taught me one thing it is to never underestimate what you can do if you set your mind to it. Travel is not impossible, it is so accessible and can be done on any budget. I saved up this money in under 12 months, whilst also undergoing 28 weeks of unpaid placement. It just takes a little planning, and a small amount of budgeting and sacrifice but the hard work is worth it. You not only reward yourself with amazing experiences but invaluable life lessons which you will never find in your everyday life at home. So take the risk, work hard to explore the world because memories a worth so much more than possessions.
I hope you have enjoyed our adventure through the US, maybe you learnt something new, or maybe you just had a giggle at our hilarious mishaps. Maybe I even inspired you to follow your travel dreams and see the world. Either way I hope you continue to follow my more mainstream life as I add the Penny for my thoughts link to my blog where I will discuss everyday issues, general thoughts and just life stuff. I will continue post nutrition tips and recipes of course so stay tuned. Thank you for following my journey.
Peace, Love and Food xx