DEATH VALLEY
After some relaxing times in LA and surrounds we are now ready for some good old fashion, middle of nowhere camping in Death Valley. Although the drive was around 4 hours and basically one road it was lined with spectacular views, much of which included vast desert running straight into snow topped mountains. Ryan and I got our hands onto an auxiliary cord so we didn't have to listen to Spanish radio the whole time. As we were driving along and looking at the beautiful snow capped mountains we began thinking "I really hope the Grand Canyon doesn't have snow" as that was our next stop. We looked it up and sure enough there is snow and some of the roads are closed off. As you would have read earlier our car isn't exactly equipped for snow driving which put a little dent in our plans. Yet another hiccup in the planning phase and the issue with winter travel, but we simply booked another night in Vegas and would tour the Grand Canyon by air. Crisis averted but more money out the pocket, sigh.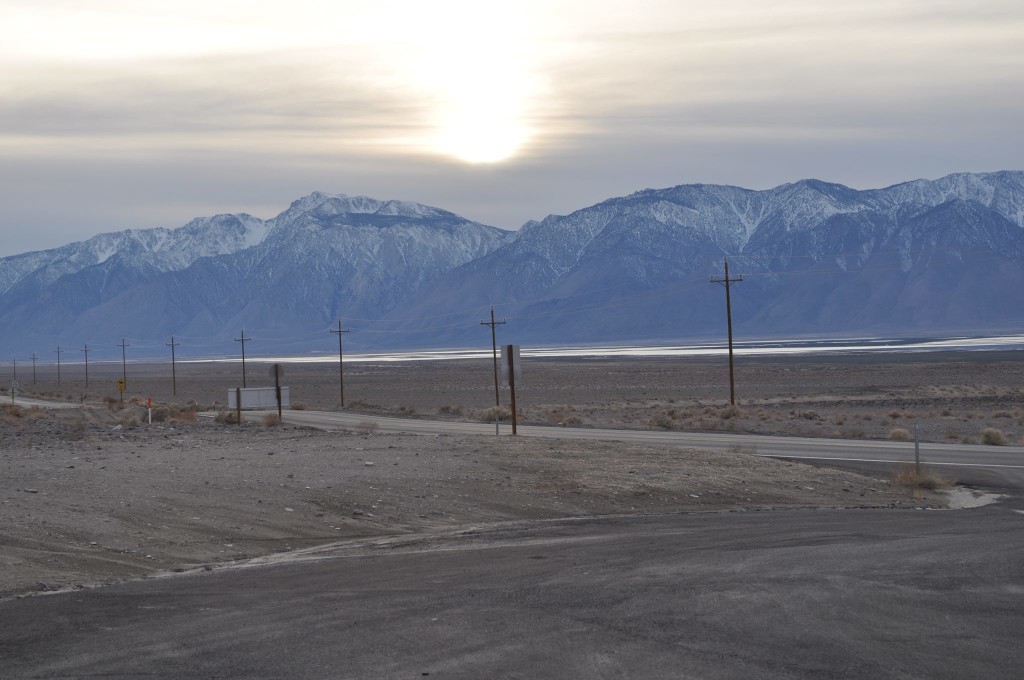 We reached Panamint springs at nightfall where we stayed next to an open desert at 'Panamint Springs Resort'. You cannot describe how vast the valley is in words and how it appears mountains just shoot out of nowhere, it is a must do on any bucket list. After making a delicious vegetable red curry we spent the evening chatting with a fellow American traveller at the local bar. He gave us some great points of interest in the valley and had some interesting stories to tell.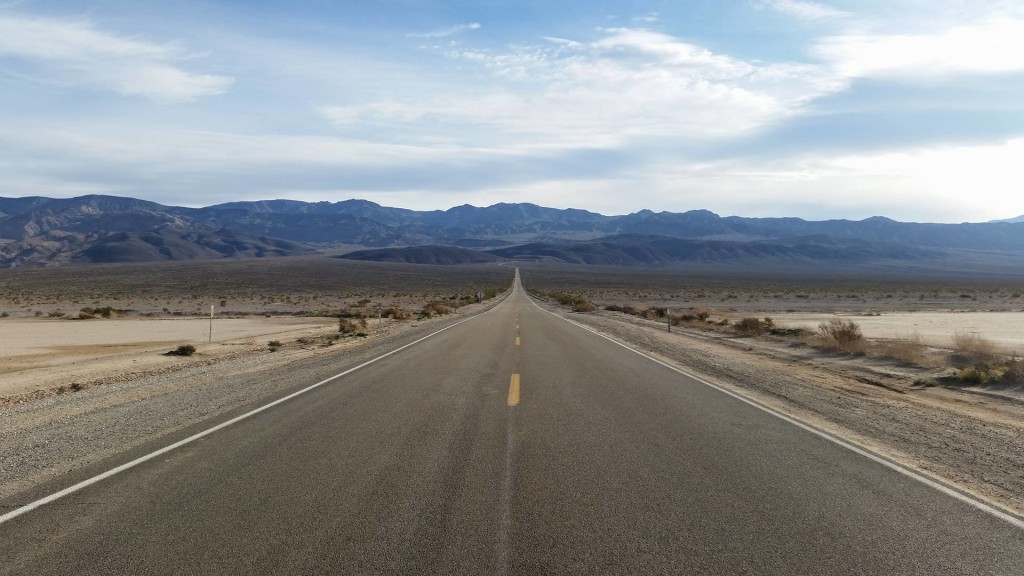 Our two full days in Death Valley were long and tiresome, seeing many a desert and hiking many a mountain. A lot of the roads to the hiking trails were dirt meaning our car struggled quite a bit and we had to be selective with which trails we took. Many of the trails took us through large, windy canyons and every now and then take us upwards scaling an area for view of the valley. The canyon walks were usually 4-5 miles return resulting in 12-15 miles of terrain per day, it was exhausting. One particular canyon, Golden Canyon, had a 1.75 mile trek to see the base of a great wall of rock called Red Cathedral, where Ryan and I were able to heave ourselves up some rocks to a sketchy, but great view of the canyon. Backtracking a half mile or so you reach a 4 mile loop walk. At this point I was a little bored of the straight walking, I may have wished a little hard as the next section of the path was a San Francisco steep hill made of sandstone. It was so steep Ryan and I decided to run in sections to ease the pain in our calves. 4 miles is actually a hell of a lot longer than it sounds, particularly when you are used to the metric system (roughly 6.5km). We finally made it out all set to find a campsite. We stayed in a campsite in Furnace Creek called Texas Springs, it gave great views of the valley and when the sun went down the moon was so bright it was basically like a light was on. I made some delicious, vegetable filled pasta before we headed into the pub to find some playing cards. Yet again there isn't really much to do when the sun goes down when you're in the middle of the desert. A few rounds of card and glasses of soda and we were ready for bed.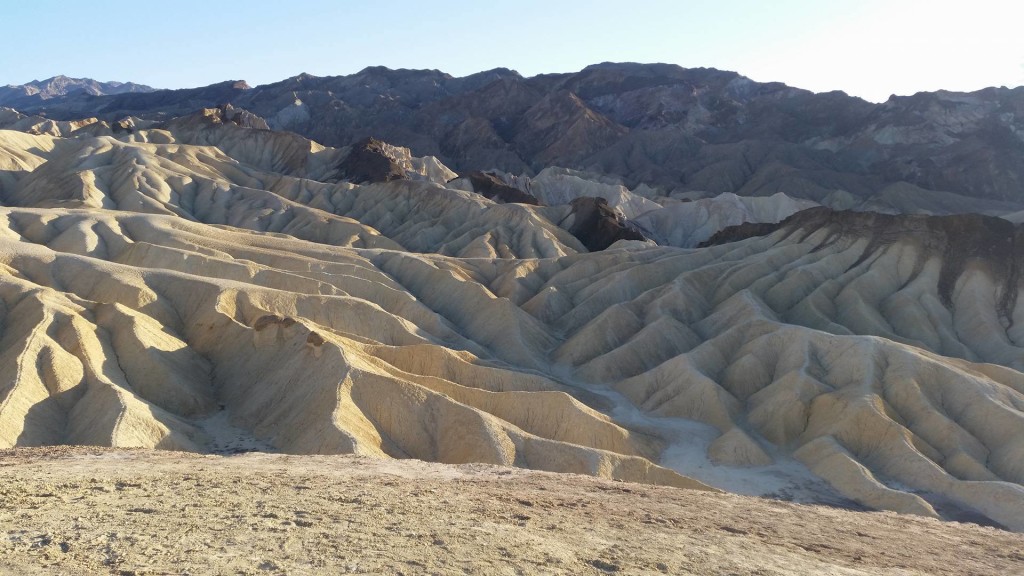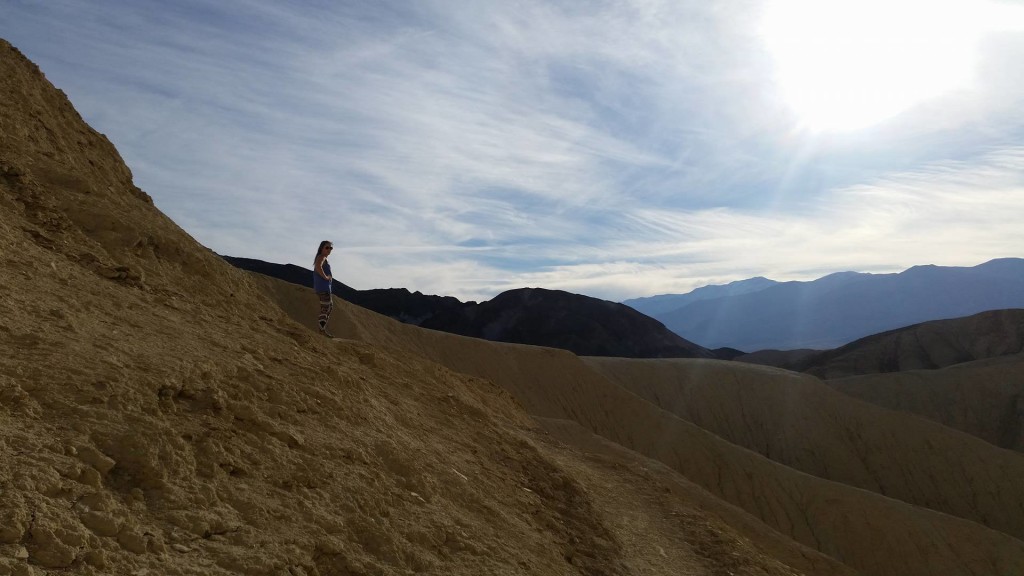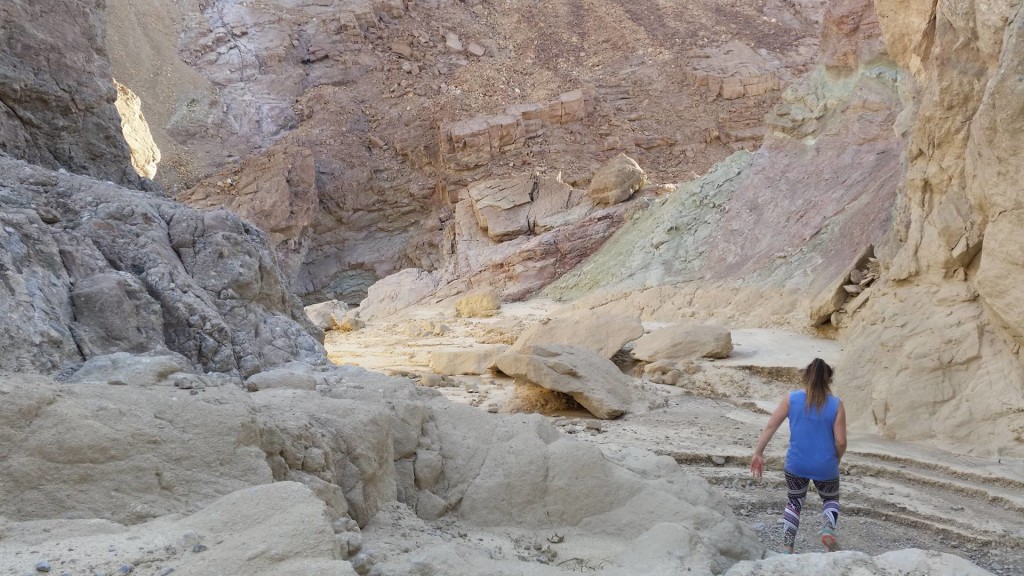 Our next day in Death Valley we started by visiting Badwater, the lowest point in North America at 282ft (85m) below sea level. Covered in salt, the whiteness reflects the sun imitating water from far away. From Badwater we drove Artists Drive, a scenic drive through mountains called the Artists Palette as they are appear to be coloured with water colour paints with colours varying from red to blue. From here we embarked on a trail to the Natural Bridge. The road was described in our trail book as 'rough' so we thought we would be best to park the car and walk the road to the trail. It turned out to be mostly uphill and took us an extra 40 minutes to walk, by the time I got to the trail I was tired and hungry, and we were yet to walk all the way back! Luckily it was an easy and shady trail with some great rock formations and the road back was all downhill. By the time we reached our last canyon I was feeling like I was getting sick with a sore throat and excessive tiredness, but we soldiered on. Desolation Canyon is a large canyon with a road washed away from a flood several years ago. The description in our trail book wasn't that specific so Ryan and I ended up heading the wrong way twice before finally finding the main trail through a colourful canyon. The last section of the canyon trail described a steep climb to an overlook, it was correct. Ryan and I bravely crawled on our hands and knees up a sandstone rock wall to get a view of the canyon. Finally reaching the top was worth it as we could also see the Artists Pallete, getting down was the hardest part. We pretty much sat on our bums and slid down the rock/sand face of the canyon, a little risky but super fun. We headed back to the local pub for an awesome custom pizza we saw the night before and finished the day by the campfire making scrumptious smores and watching the stars. Pure bliss.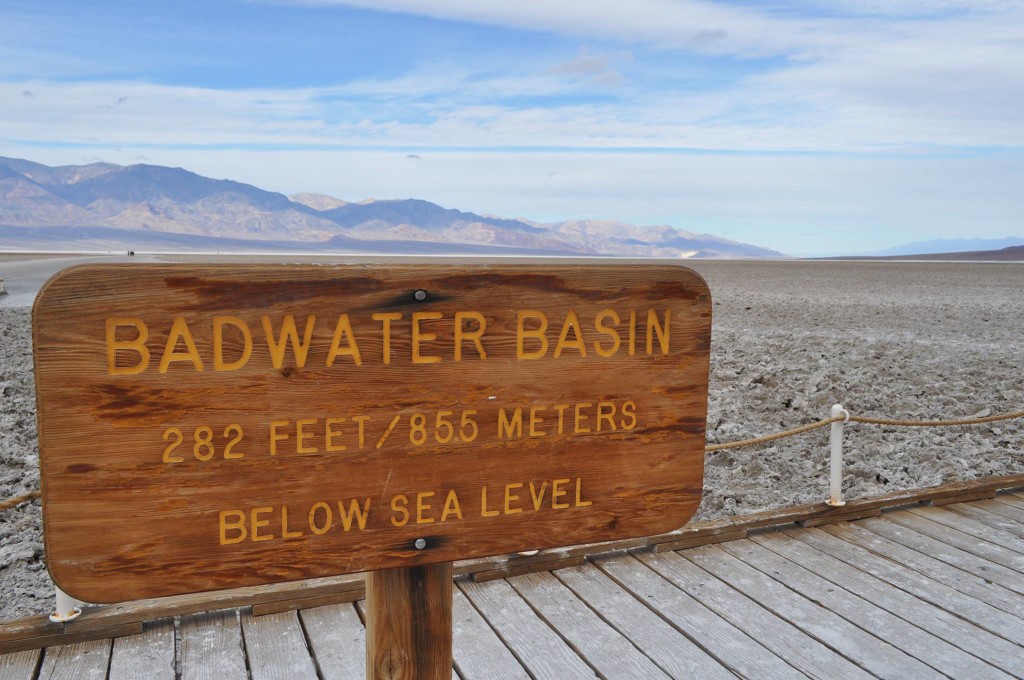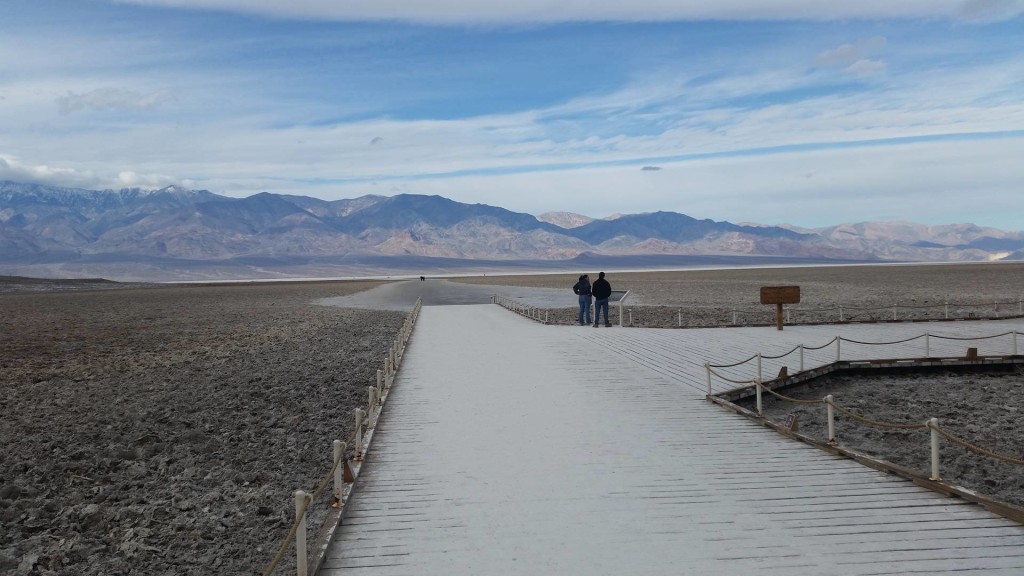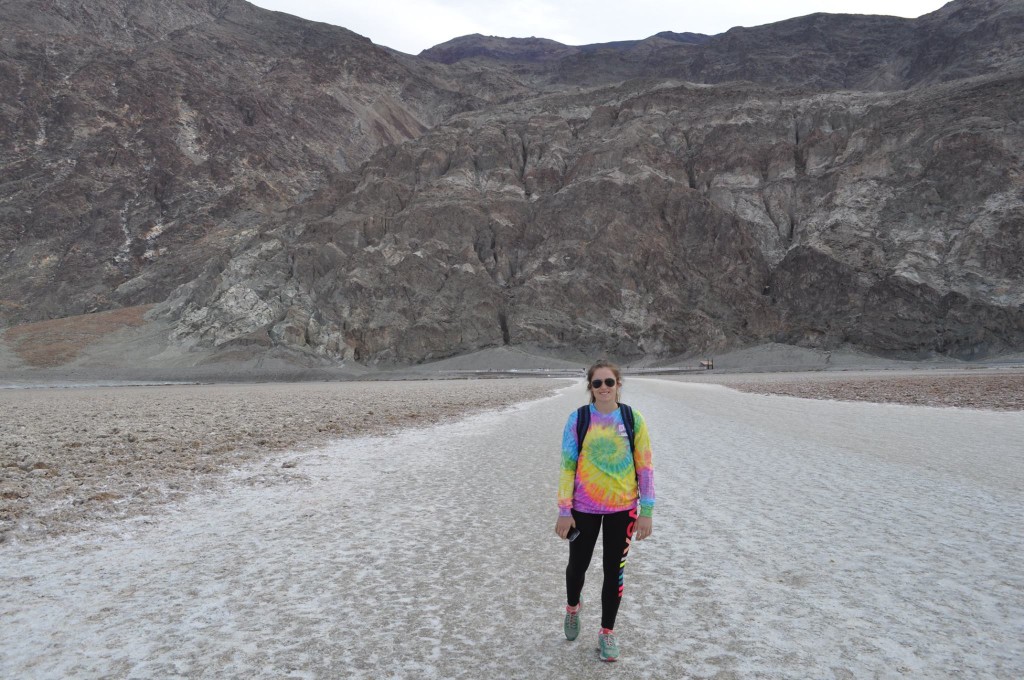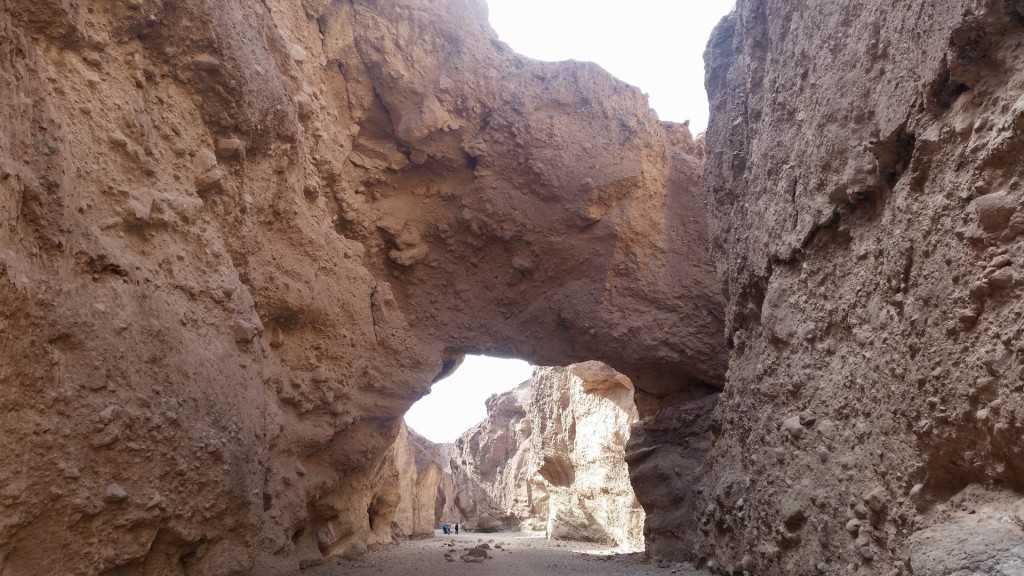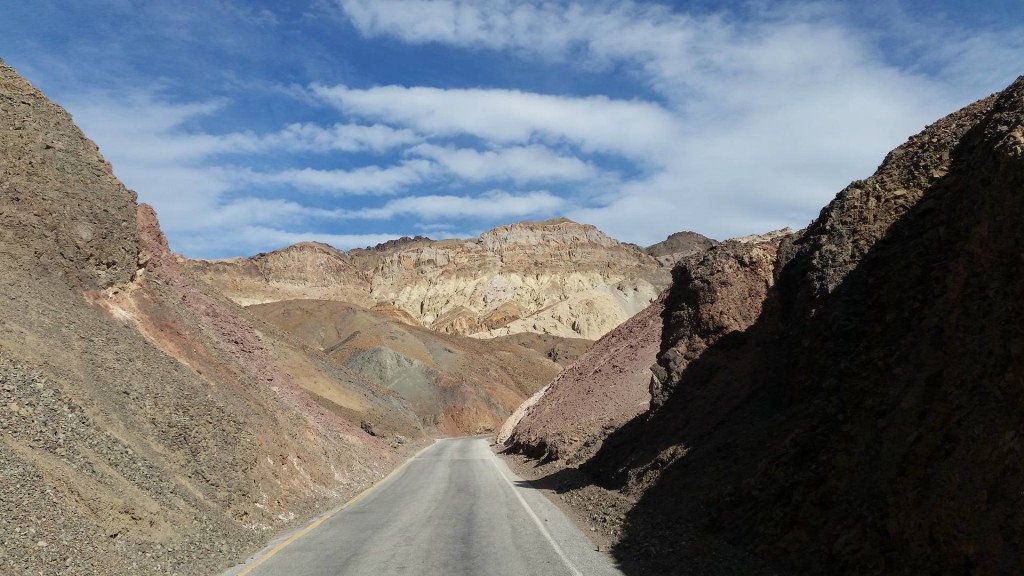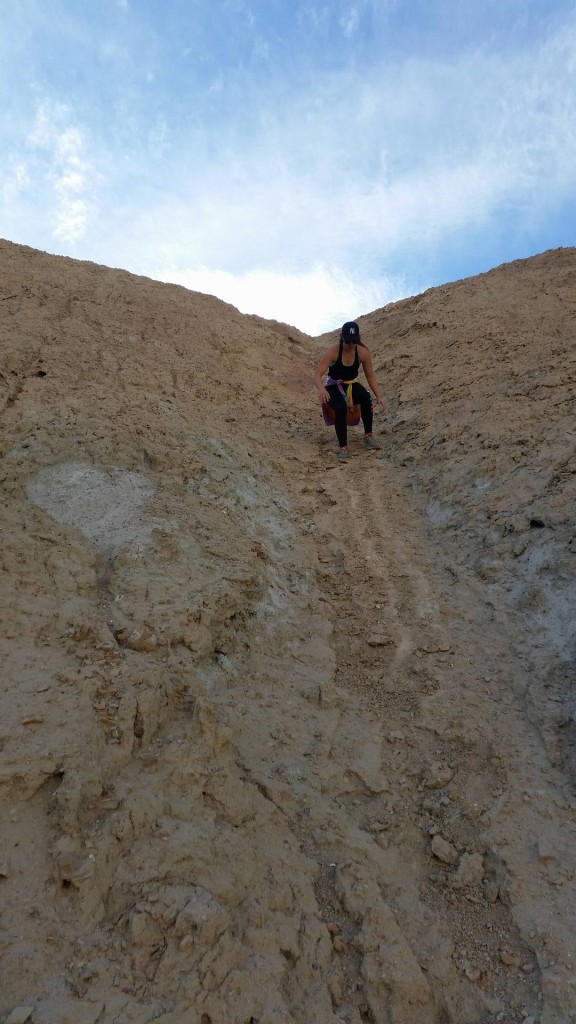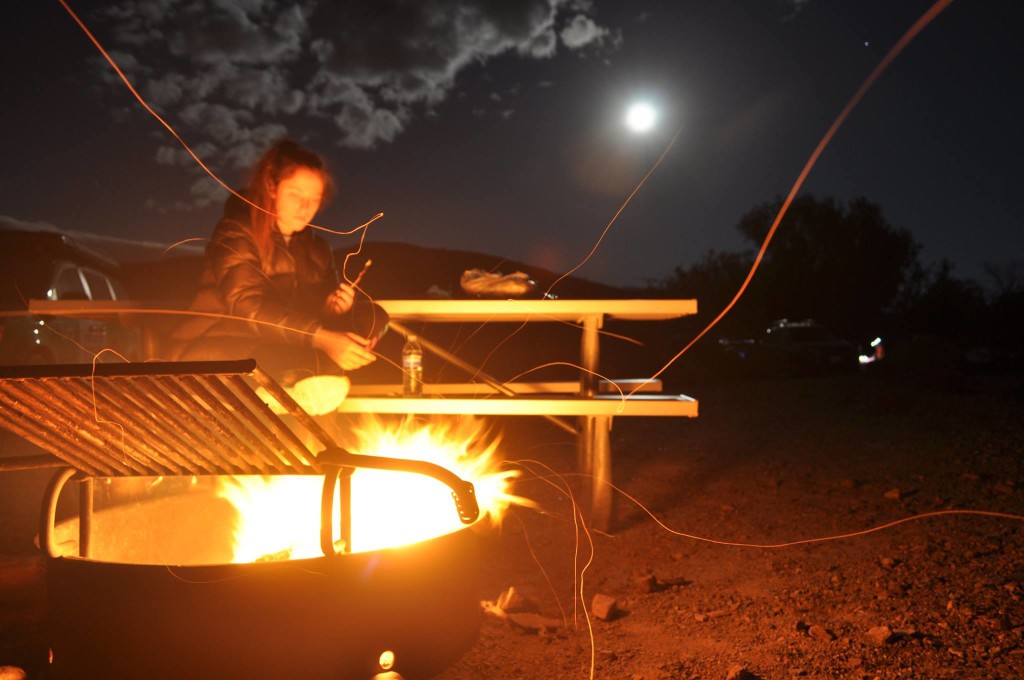 LAS VEGAS
Our last morning in the valley we headed up a steep and windy road to a view point called 'Dantes View', it was incredible! It was also freezing and the cold winds really highlighted how sore my throat was. The cliff top provides panoramic views of the valley over Badwater at the lowest point and Telescope Mountain the highest point at 11000 feet. From here it was time to head to Vegas! A 2 hour drive through the desert and we arrived in the afternoon, where our first nights stay would be at the Flamingo hotel. Vegas is exactly like the movies, but bigger! Everything is flashy, everyone wants you to come to their casino/restaurant/bar and everyone ahs money to burn. The first night we explored our hotels and the surrounds having dinner at an Asian restaurant off the strip before discovering the Hershey's Chocolate World. Here they had a wall of Hershey's kisses, Reeses pieces and Heath bars, it was a delicious dessert. From here we went to the Flamingo casino to try our hand at winning some money. While you gamble you get free drinks, anything you want, so Ryan took advantage of that, whilst I won us a casual $140 on the Russian Roulette table. We tried our hands at the pokies which weren't as successful before hitting the sack. By the end of the day I was absolutely exhausted and had quite a deep, chesty cough. All the rough night sleeps in the van and the long days were finally catching up.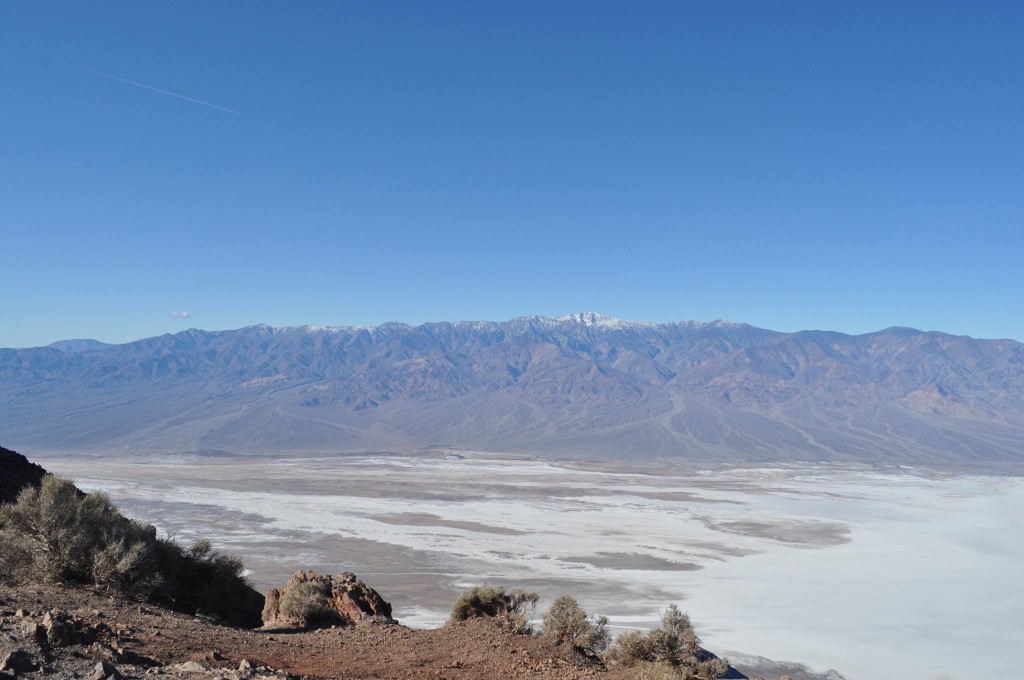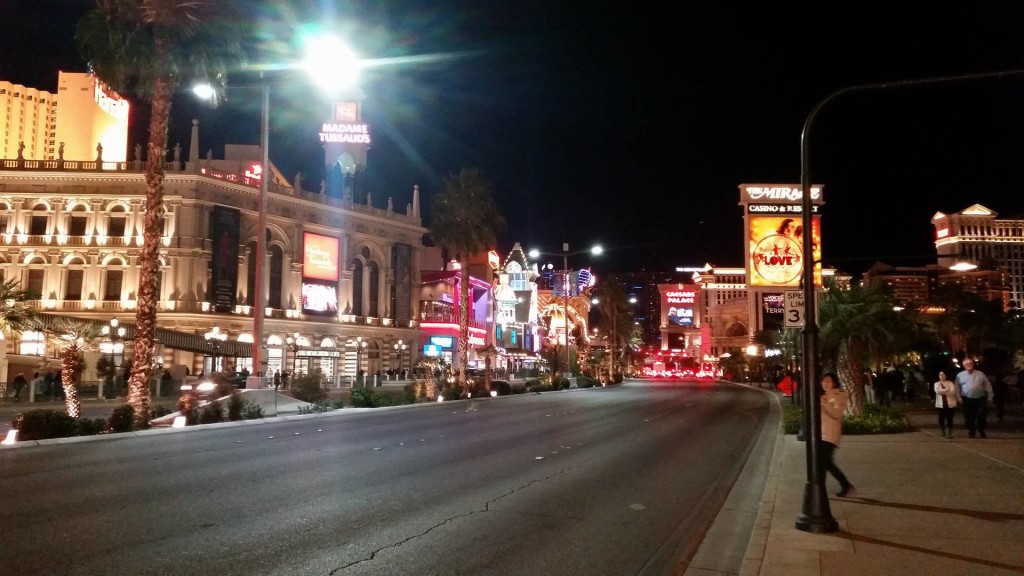 Despite finally being in a bed again I had a terrible sleep and woke up with an extremely sore throat from coughing. Straight to the pharmacy we went! Armed with medications, multivitamins and throat lozenges I was ready for Vegas. As our second and third nights would be at Caesars Palace we checked out of the Flamingo, moved our bags and did some washing to waste some time before check in again. We arrived at Caesars in time for their lunch time buffet, saving us around $30-40 than if we had gone in the dinner time slot. The Caesars buffet is incredible, and unlike the usual buffet had high quality, fresh foods. I usually avoid buffets as they encourage over eating and food wastage, not to mention the food quality is crap. But when in Vegas you have to do a fancy buffet. It was great to fill my plate with delicious vegetables, and of course devour the dessert section. I find buffets really easy to have a balanced, healthy meal as they have so many options. By filling your plate half way with vegetables and choosing smaller amounts of the not so healthy options you can get around to trying more and feel less disgusting afterwards.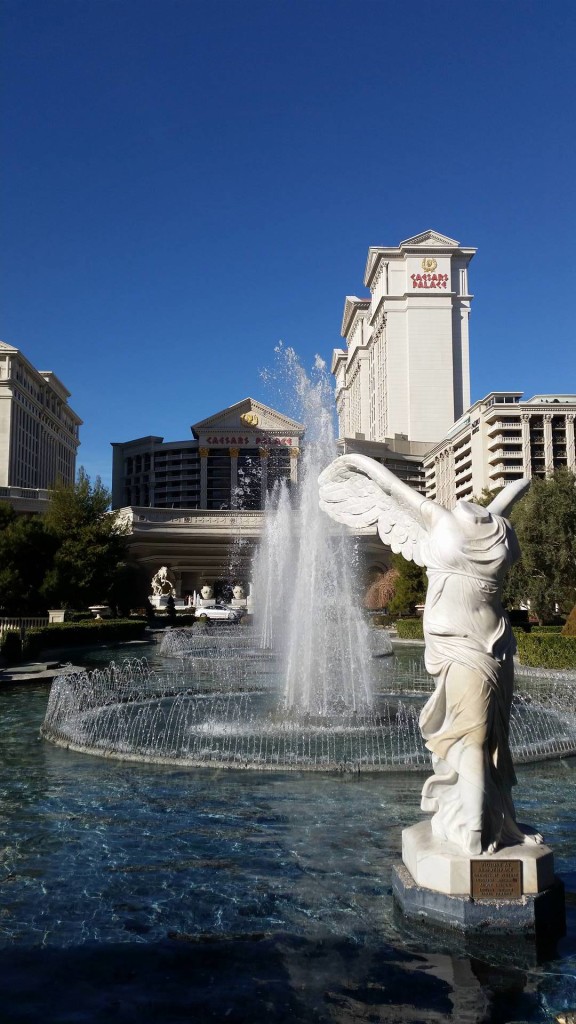 The rest of the afternoon Ryan and I explored Caesars, which is incredible. With multiple casinos, restaurants and even a high end mall inside the hotel we ha d a lot to keep us busy without even having to leave. That night we went to see Mystere by Cirque de Soleil. Having never seen them before my expectations were blown out of the water by all parts of the show, it was definitely worth it's money.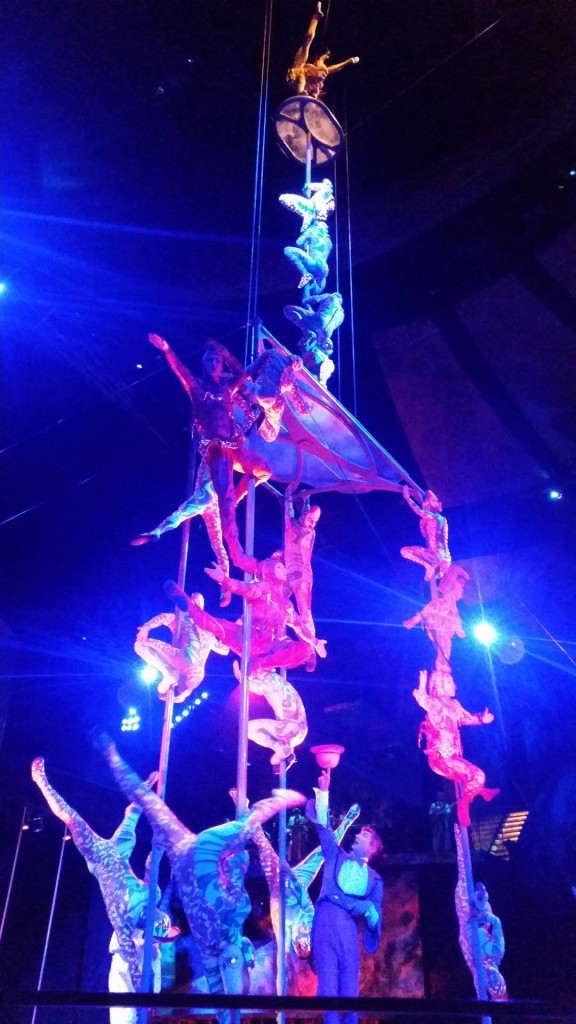 Our final day in Vegas we spent seeing the Grand Canyon, but we had to get up at 5am to do it. The canyon itself is huge, much bigger than anticipated and any preconceived ideas you may have of it. The plane ride was definitely worth it and we were back to the hotel by 9am with a full day of exploring. For lunch we stopped in at the hotel at a chain burger joint called SmashBurger. I got a delicious chicken salad whilst Ryan got a great bacon burger. I was feeling pretty awful so spent the afternoon napping before seeing the Blue Man Group at the Luxor that night. The best bit about Vegas is the diverse food options, with pretty much anywhere you stop having salad or vegetable options that are all good value. Ryan and I had dinner at a great place called Urban where we had delicious salads and sweet potato fries. The Blue Man Group was an amazing show and deserves the fame it has accumulated. I spent the entire time in stitches, again providing a good start to the night. After the show we hit up M&M world, which similar to Hershey's world had walls of chocolate. They had M&Ms I didn't even know existed like pretzel flavor, which was deliciously sweet and salty. Ryan and I got invited to a nightclub in Caesars so we picked up some nicer clothes from the car and explored the strip on our walk back to the hotel. We found a cupcake and cookie place that made delicious cupcake sandwiches; a whole cupcake split apart, topped with ice cream scoops and finally the icing part of the cupcake. It was delicious! The place even had a cupcake ATM where you could get cupcakes all night long. I feel this is a great business investment for back home. By the time we made it back to the hotel it was 10:30 and the early start had taken its toll. I hit the sack in a hope of recovering from my cold whilst Ryan went out and enjoyed himself.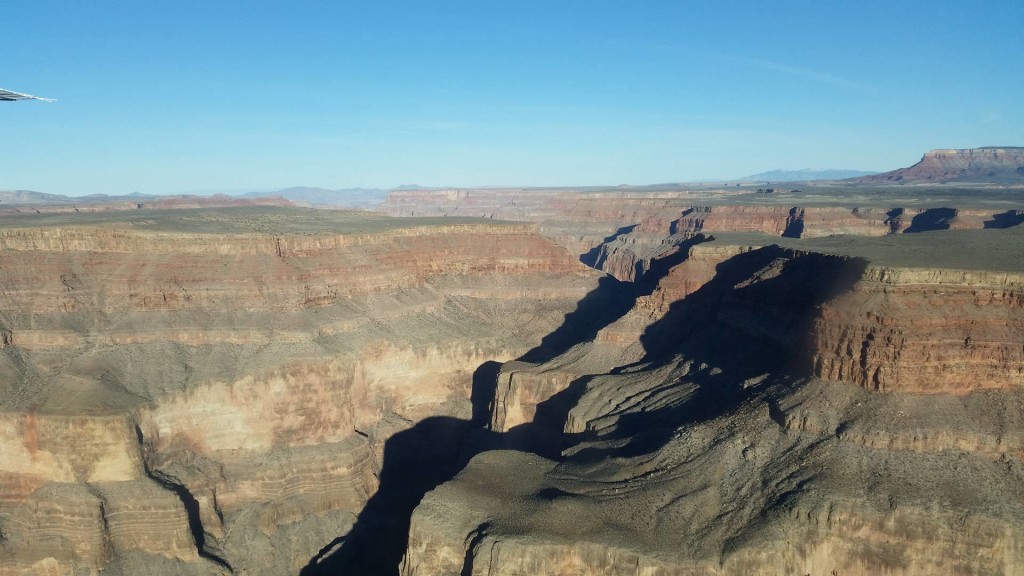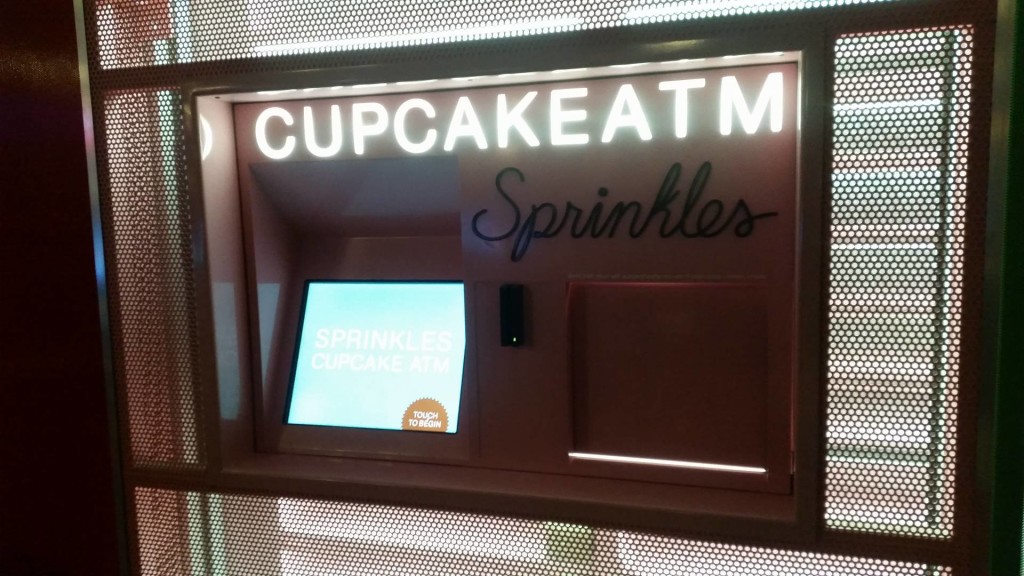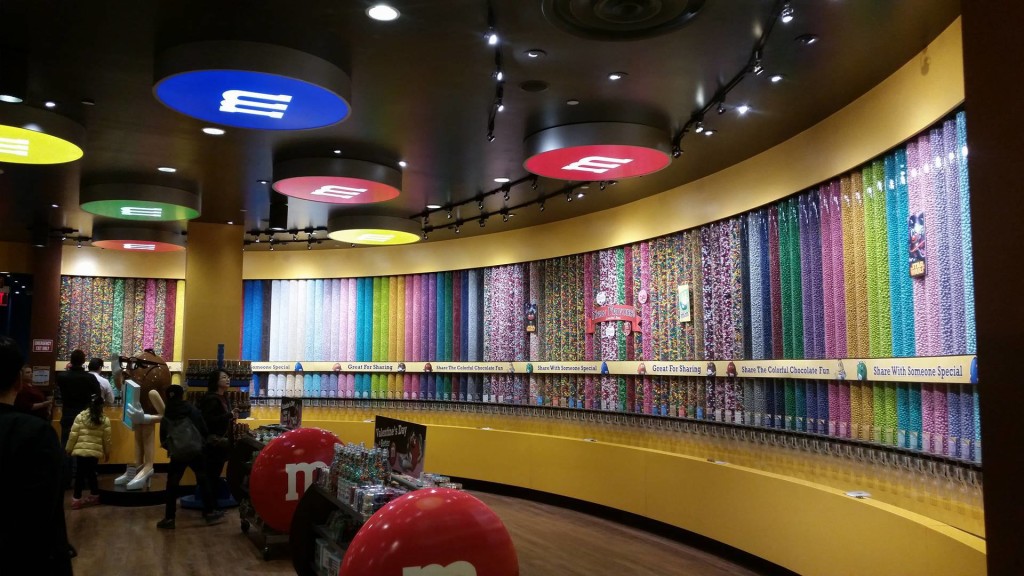 SAN DIEGO

After an easy gym session and coffee we packed our bags and continued on our roadtrip. Vegas is an unusually remarkable place and one of those places you have to visit. Despite the commercialization that would usually annoy us we actually enjoyed our time in Vegas. After another 5 hour drive we arrived in San Diego for our last days in the van. That night we dined at Cheesecake Factory again where I got a wicked Asian salmon dish and Ryan got a fabulous vegetable pasta (I feel we have a secret crush on this place but yet to have the actual cheesecake). Having spent the last 3 nights in luxury it was a bit sad being back in the van but the last few nights weren't too bad. With the help of some meds my cough was keeping me up less at night although I still felt like my lungs were covered in mucus (sorry for over sharing). The warmer weather also helped make breathing easier and it was great to see some sunshine.
Our first day in San Diego we explored the Cabrillo National Park, including a small hike for a great view of the city as well as exploring some tide pools. From there we hit up a great local eatery called Carnitas Shack recommended by my friend Bri who had just spent the past 6 months there for college. I got the pork belly chili and Ryan got a ridiculously good steak sandwich. We spent a fair bit of time hanging around Ocean Beach for Ryan to surf, here is where we found a great coffee shop called 'The Coffee Method' that tasted just like home! That night we visited Old Town, an 1800s themed town where we had awesome Mexican at Casa Guadalajara, where I got a chicken breast topped with grilled veg and served with home made tortillas fresh off the grill yum!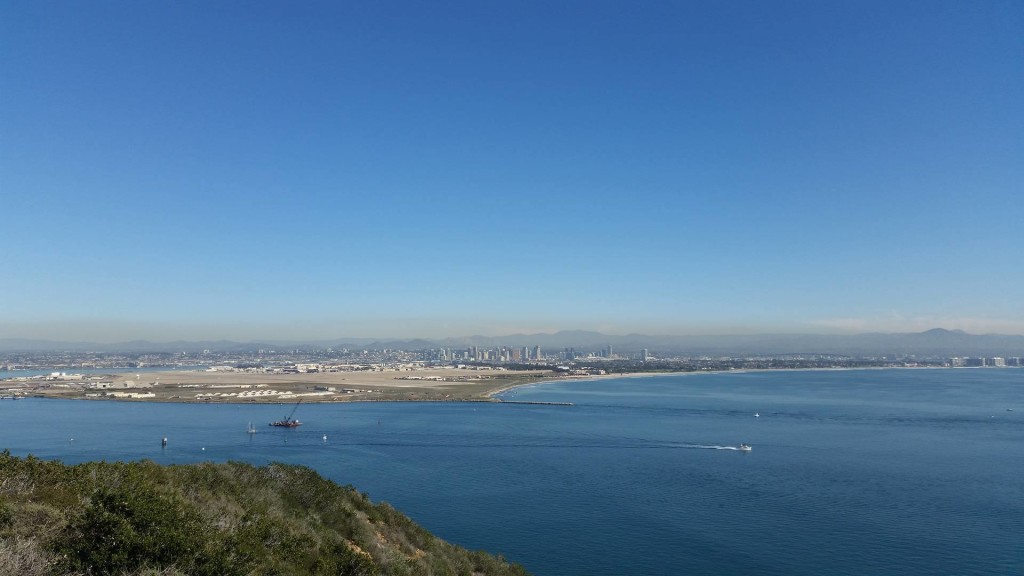 Our second day in San Diego we hit up the Zoo, rated one of the best in the world. It definitely lived up to it's reputation with pandas, polar bears, elephants, big cats and even an Australian exhibit just to name a few. We ended our day driving along the close to San Clemente ready to hand in our van the next day. We feasted on incredible local Italian food at Fratellos Italian before seeing the hilarious Dirty Grandpa at the local cinema. The next morning was a little hectic trying to get the van back by 12pm. Having spent 3 weeks in there we had a lot to clean up. With a bit of hustle we got it back in time but had four hours at the airport to kill playing cards before our 6hr flight to Hawaii. We are super excited for the warmth and cool vibes of Hawaii, especially not having to sleep in a van!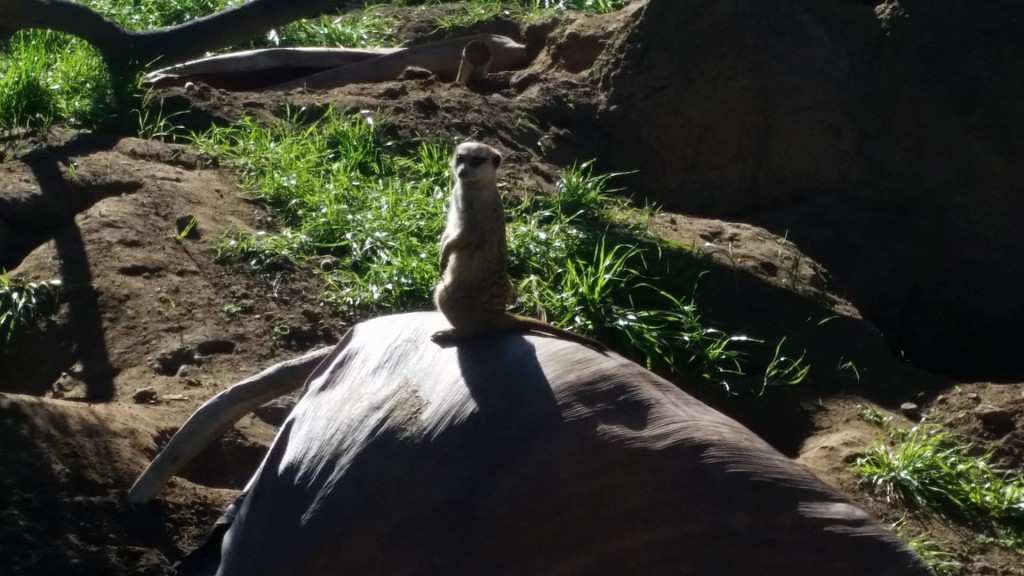 Arriving in Hawaii also marks less than two weeks until we are home. It is crazy how fast our adventure has gone, and scary that we will be back in reality soon. The closer we get to being home the more the worries of real life start to return and what you must catch up on when you get back. As well as the worries there is also the excitement of all you have planned and what you just want to get started with already. It's important to let these future plans rest and be present for the end portion of our trip, which I am sure will be easily done whilst lying on a Hawaiian beach in the sunshine. Continue reading our updates, only a couple more of the trip to read before it's back to everyday life.
Peace, Love and Food x