Santa Monica, Venice and Los Angeles

For the last couple of days we have spent our time adventuring through Santa Monica, Venice Beach and LA. We didn't have the best start to our road trip this time. Ryan had been taking all the photos from our trip on his phone, and it was getting full so he bought an SD card and moved the photos over. He also thought why not delete them off his phone, and turns out it deleted off the SD card. I took some photos that evening not knowing he had deleted them and since then we haven't been able to find the photos. It was an incredibly sad and angry moment as a good majority of our shots of the trip were on that SD card. We both felt to blame, but we found solace in that I had been sending some over messenger to use on this blog so we at least had some from each place. We also had our big camera that had some photos but not all. It is a strong lesson to back up files continually but also a lesson in moving on. We had a bit of a cry (well I did) and a drive along some more staggering cliff faces and a stop off in Malibu to clear the air. We stopped in Malibu to complete a waterfall hike, where we walked along million dollar ranch style houses before finding the muddy trail to a dried out waterfall. California is experiencing a massive drought, but there was still a trickle left running down the moss to see. The walk helped redirect our thoughts and start a fresh, besides we still had so many awesome places to see in our trip and we couldn't let this ruin the rest. I was proud of us that despite a pretty major incident, we dusted ourselves off and moved forward. We reached Santa Monica by night and it is a busy place, made famous by the pier with arcade games, roller coasters and restaurants. We had a great time being kids for the night, with our competitive sides coming out on the Mario Kart racing game.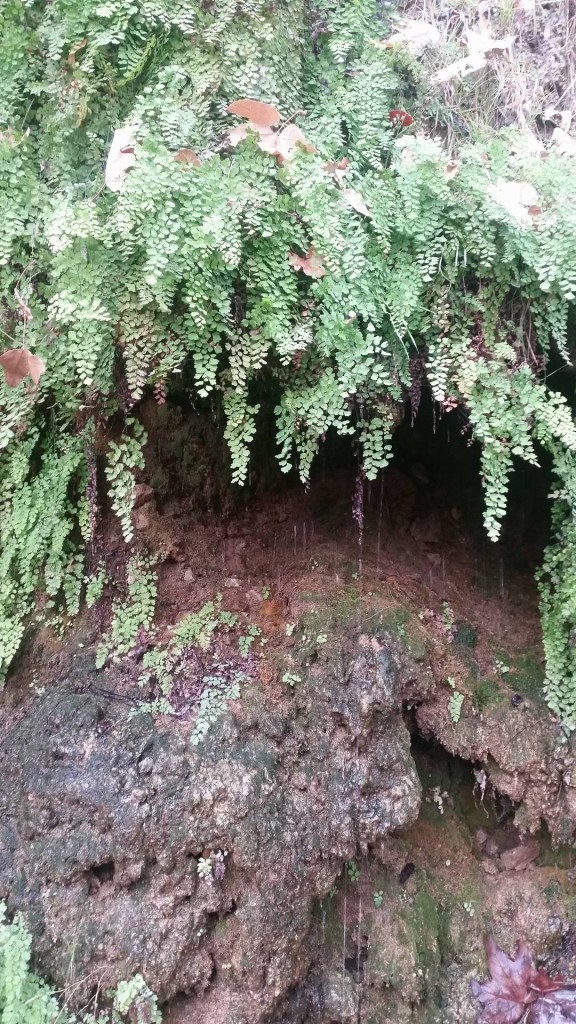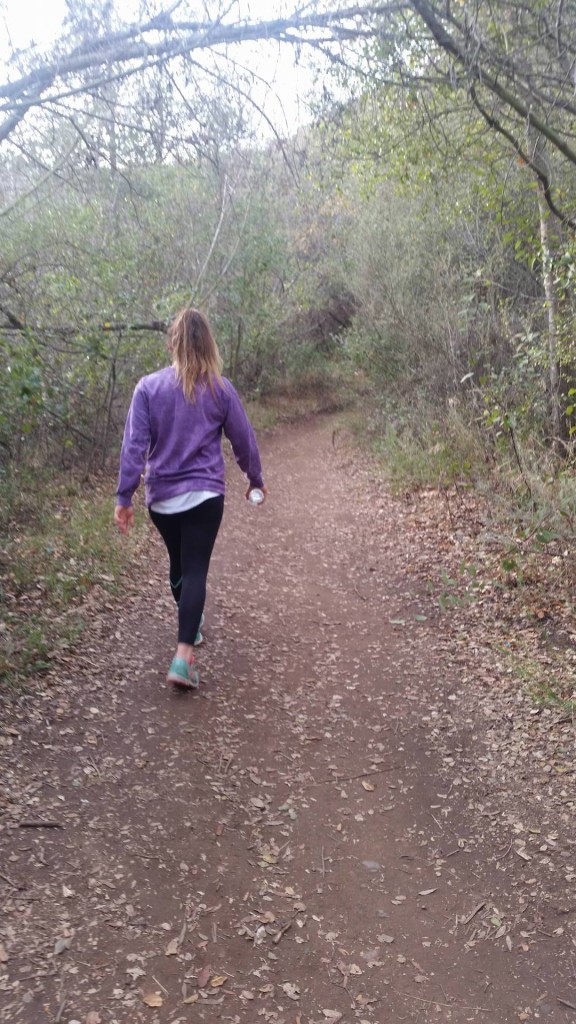 Right next to Santa Monica is the infamous Venice Beach, where the famous Muscle Beach gym is located and dog town skating was born. The influence of the skating and surfing lifestyle is evident, with countless stalls advocating buying weed and a hug number of 'homeless' people. There are beauties to the beach, with a focus on activity there are countless racquetball, basketball and handball courts as well as gymnastic equipment. Ryan and I tried our hand at racquetball, which is a lot harder than tennis. The court is smaller and the paddles are round and wooden with holes. There is a lot more strategy to the game, and those playing around us really highlighted that, I felt like I was at the Aussie Open! Ryan and I fought out two sets, which unlikely I won, Ryan is quite the skilled tennis player and I just play return and can hit it hard sometimes lol. Ryan spent a few days surfing here whilst i ran along the foreshore, it was a great way to see the locals, of all sorts of personalities. I was actually practicing yoga (more like stretching) after a run one morning where I was approached to come join the gymnastics group mucking around nearby, I politely declined as I am sure I would have fallen flat on my face. Santa Monica provided us with some local eateries that varied from Asian, to Mexican and bagels (of course) and even a stop at the Cheesecake Factory. This place is based around an abundance of cheesecake varieties but also has an extensive menu. Ryan and I just wanted a small top up/ time waste before seeing the Revenant and both had extraordinary salads here. I recommend a stop off at some point on your American trip.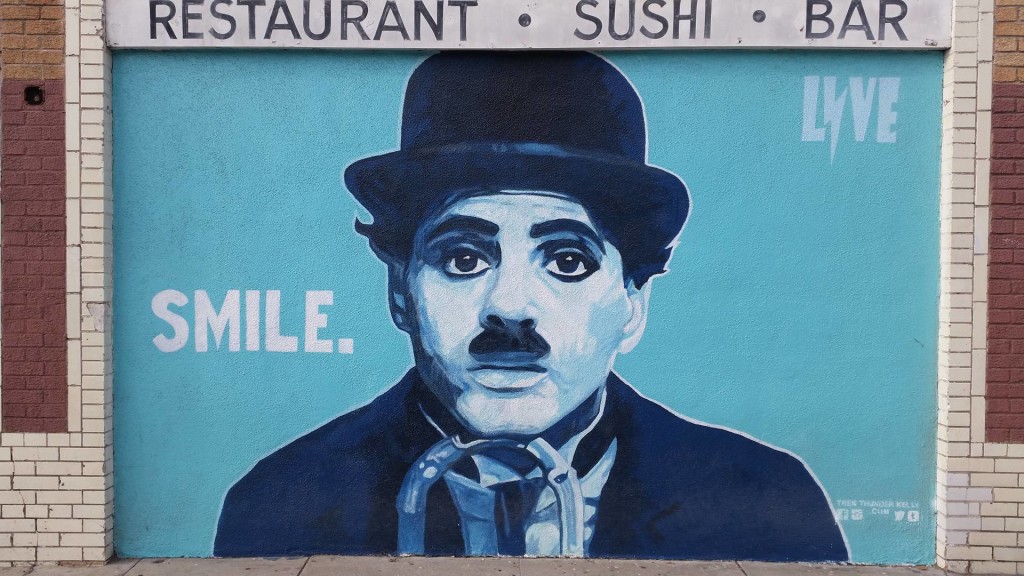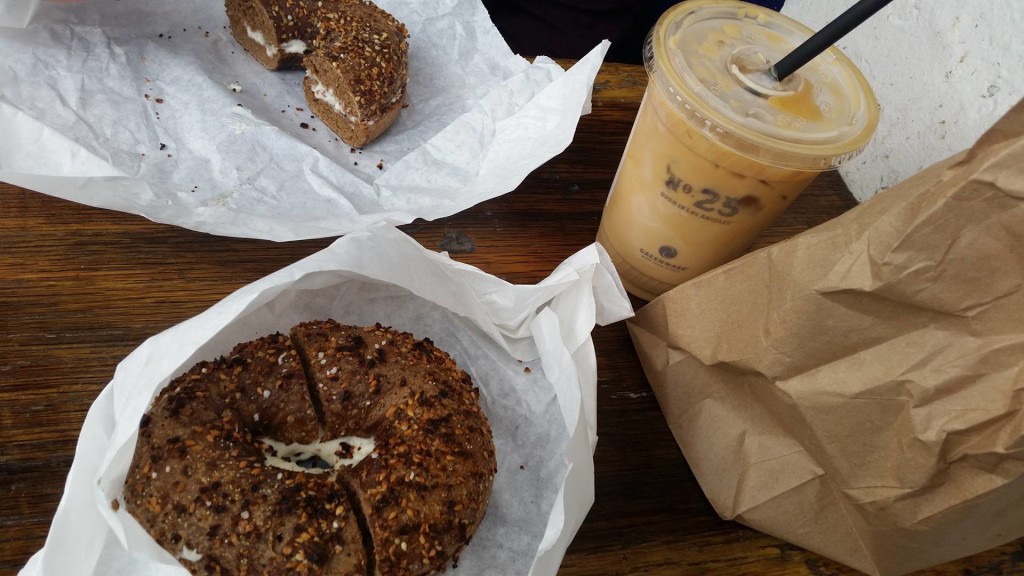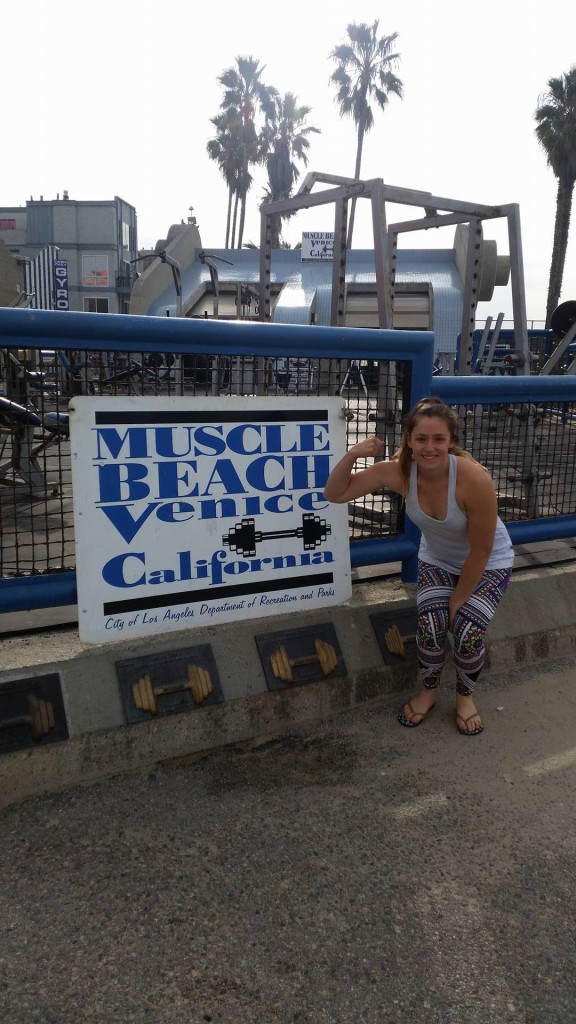 Apart from the beachside areas we also explored LA and the must see destinations. We attempted to hike for a decent photo of the Hollywood sign, but ended up overshooting our turn off and walked an extra half hour before realising and making our way back. At this point Ryan was a little unexcited to continue up a massive hill, so we got a decent shot and began our long walk back to the car. We also spent a day exploring Hollywood and Beverly Hills. We stopped at Hollywood boulevard and walked along the hall of fame. I must say t got boring pretty quick especially when you walk to the intersection of Hollywood Blvd and Vine St and see the stars go in all four directions. We opted to just look for some favourites and move on to save our creaking necks. From there we ventured to the La Brea Tar Pits, a museum and centre for excavation of fossils from these tar pits located in the heart of LA. This museum has the biggest influx of fossils from the ice age as the animals got stuck in the tar pits and have thus been preserved. The museum is surrounded by a lovely park with visible tar pits and excavation sites, well worth the trip. We spent the afternoon obligatorily driving through Bel Air and Beverly Hills along Rodeo Drive. You cannot put into words the mansions you see and how accurately the movies depict this area. After some very novelty exploration we finished our day at the Getty Centre, a modern arts and sculpture garden a top a mountain. This place is incredible! You access the centre by train from the parking lot, and experience an incredible view of the city once a top the viewing areas and from the many gardens. We were lucky enough to visit close to closing and witness the sun setting over the LA coast and city, it was a beautiful end to the day.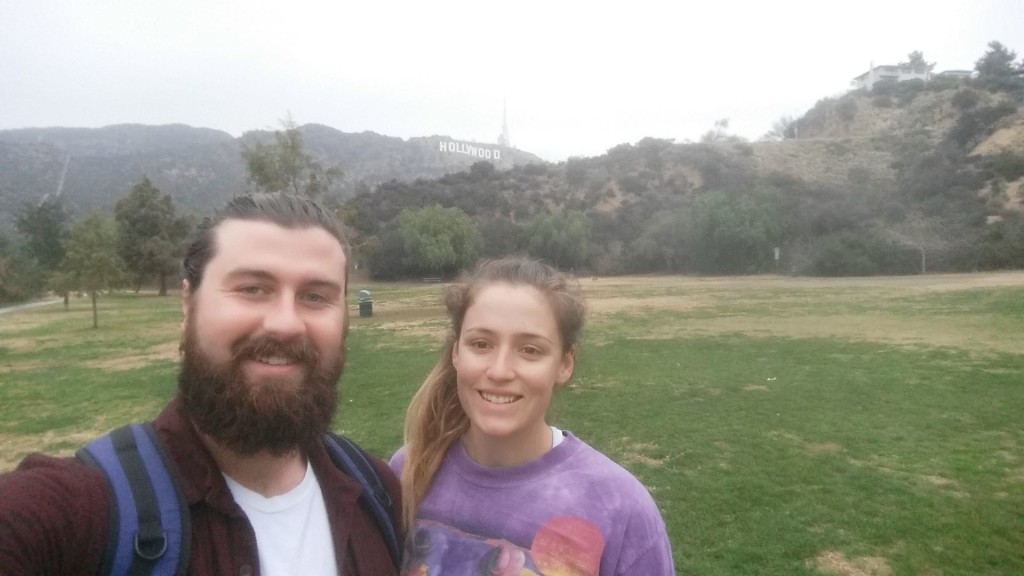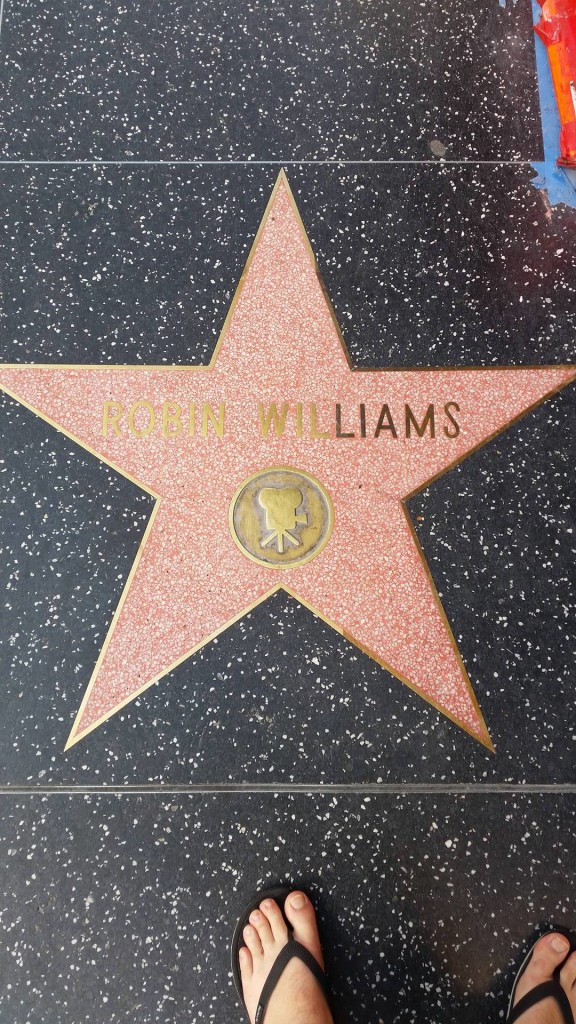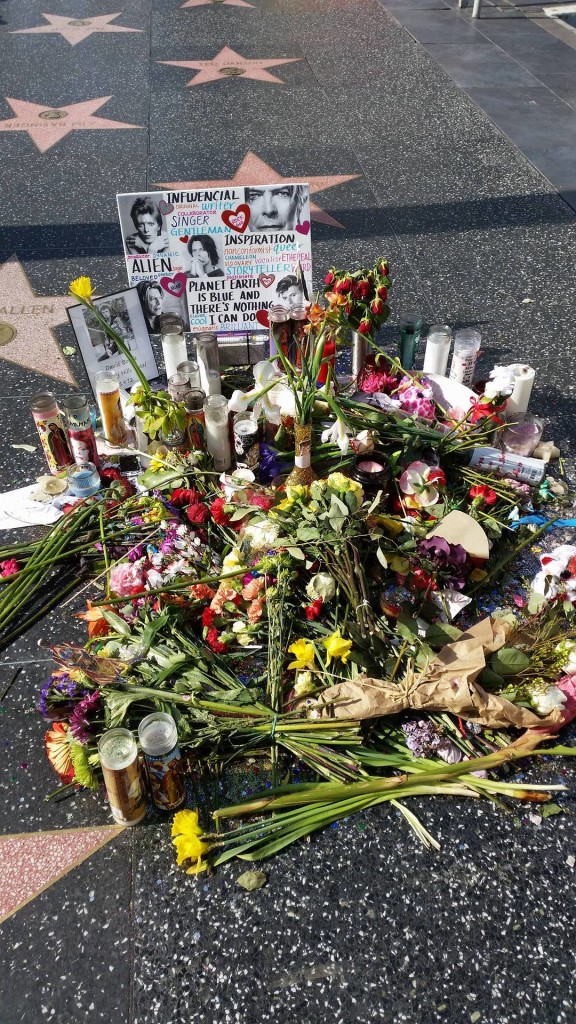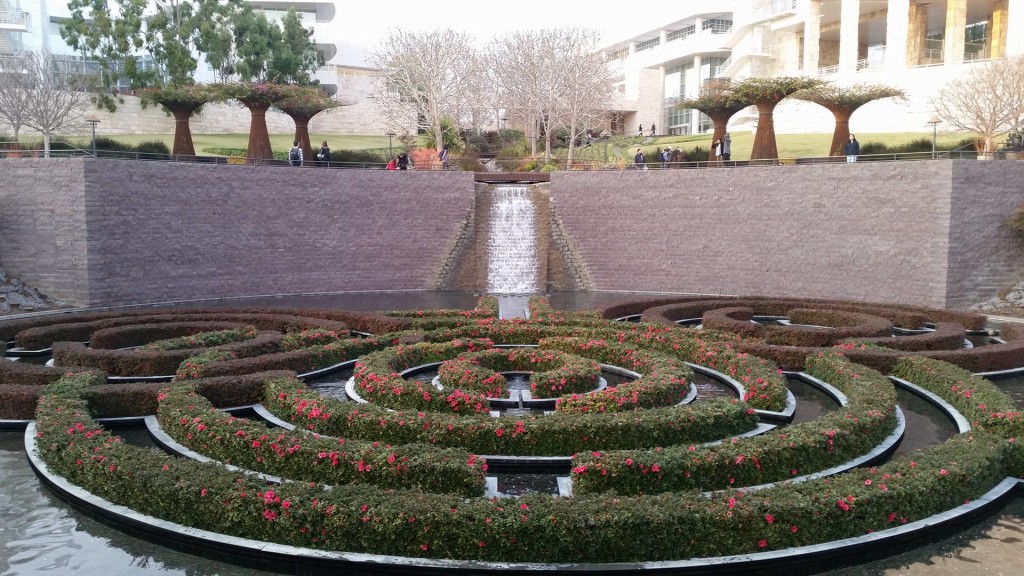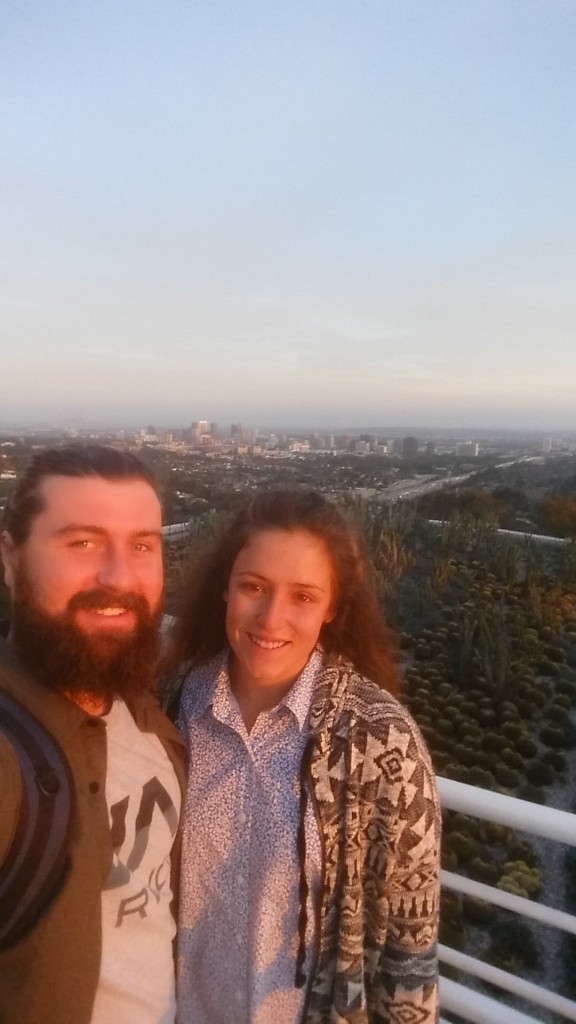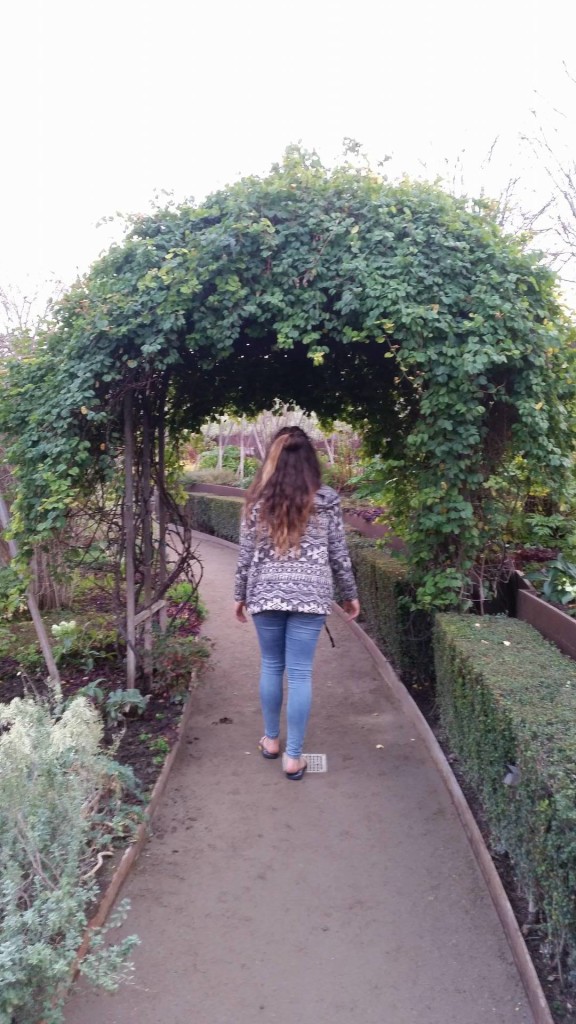 LA is an interesting place with a mix of people depending on your location. Your really only need a day or two to explore the sights in LA itself and spend the rest of your time exploring more of the cultural or natural wonders the city has to offer. LA has also been the easiest place to find good food. With heavy influence from the celebrity scene there are countless salad, vegan and raw bars as well as options at more traditional restaurants. Our next stop in our journey is driving 5 hours to Death Valley and hopefully hiking through some incredible dessert landscapes. After a few days of adventuring we will continue on to Grand Canyon, then Las Vegas where we get to stay in Caesars Palace! I am very excited to sleep in a real bed again and to give the van a rest for a couple of days. I am sure we will encounter a few hiccups on such a long expedition into the middle of nowhere, but I am also sure it will be a hell of a story. Keep your eyes peeled!
Peace, Love and Food x