AUSTIN
With only two days in Austin we made the most of our early arrival to start enjoying the city. We arrived at our AirBnB and were greeted by fabulous hosts and right across the road were suburban galleries and a boutique coffee shop (yes!). Austin reminds me a lot of Adelaide, except much larger in terms of building size. The air is fresh, and there aren't really that many people around considering it is Texas' capital. Just next to the city a river and lake can be found where people do all sorts of exercise from bike riding to horse riding to running. There are even kayaks for hire. We spent a fair amount of time walking around the beautiful lake and river enjoying the clean air and sunshine, it was a refreshing change.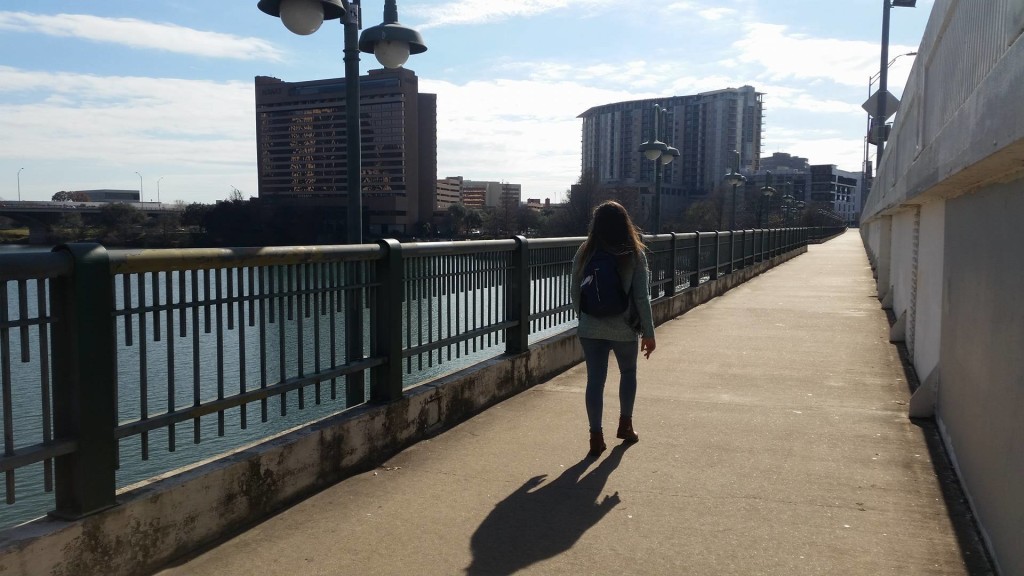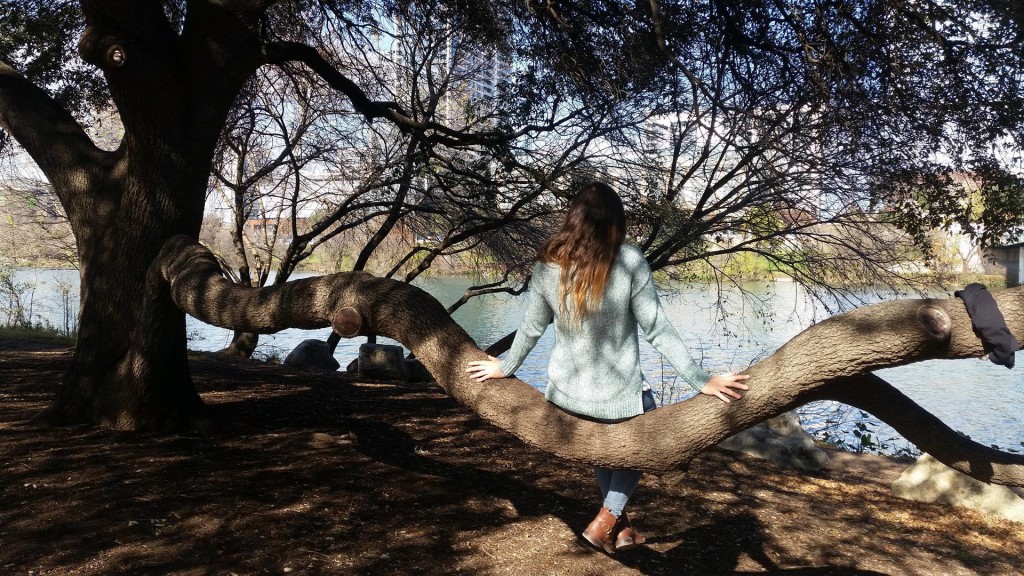 Of course we made it a priority to find delicious food fairly quickly. Ryan had heard the Ramen (an Asian soup and noodle dish) is popular in Austin, the best ones were a bit too far from the city so we opted for one close to us. We went to Daruma Ramen, which was a very tight little shop where we sat right next to (elbows touching) fellow diners. Our food was delicious and filled us up for the rest of the day.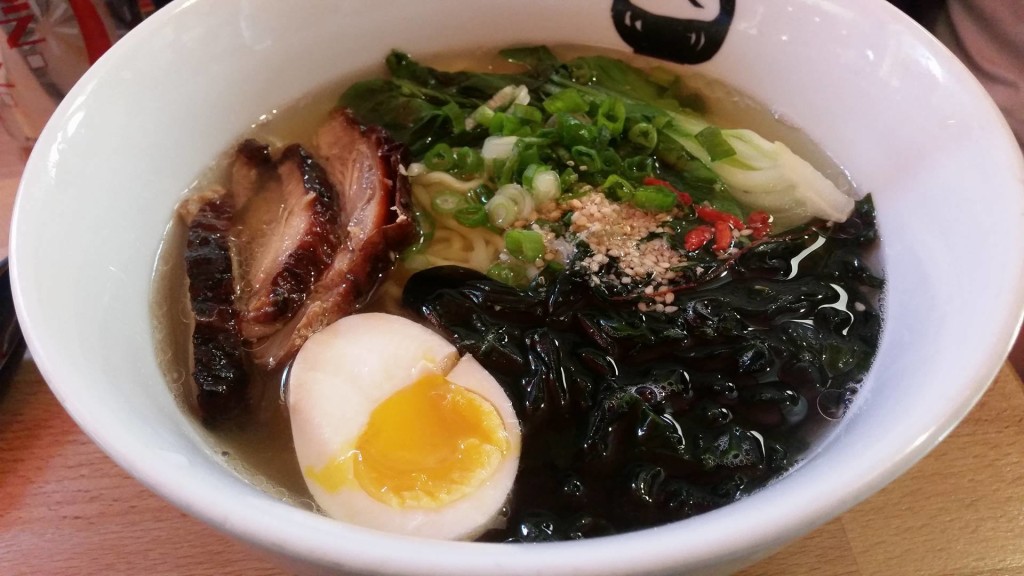 Austin, as Texas' capitol has some interesting history. We found out at one point Texas was it's own country and their criteria for joining the then forming states was that they were able to fly the flag at equal height as the National flag, the only state with this ability (or something like that). The capitol building is much like the Capitol in Washington DC, but Austin's building is in fact bigger. Along with the historic aspect to the city, Austin has an incredible art culture and would have to be one of the most hipster places we have visited. Many allies are lined with murals and the food scene on their main street pays homage to the latest trends, all organic and locally sourced.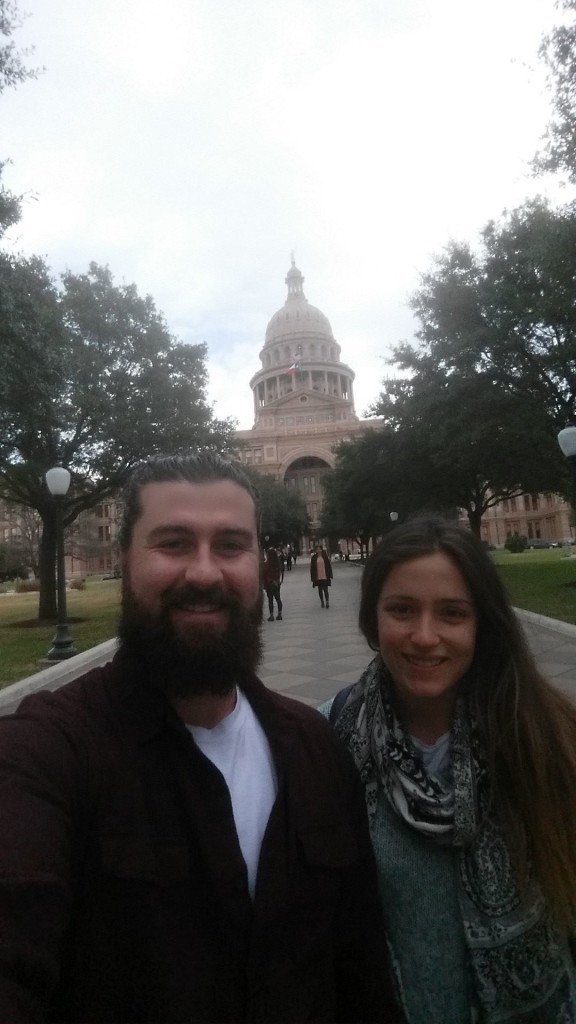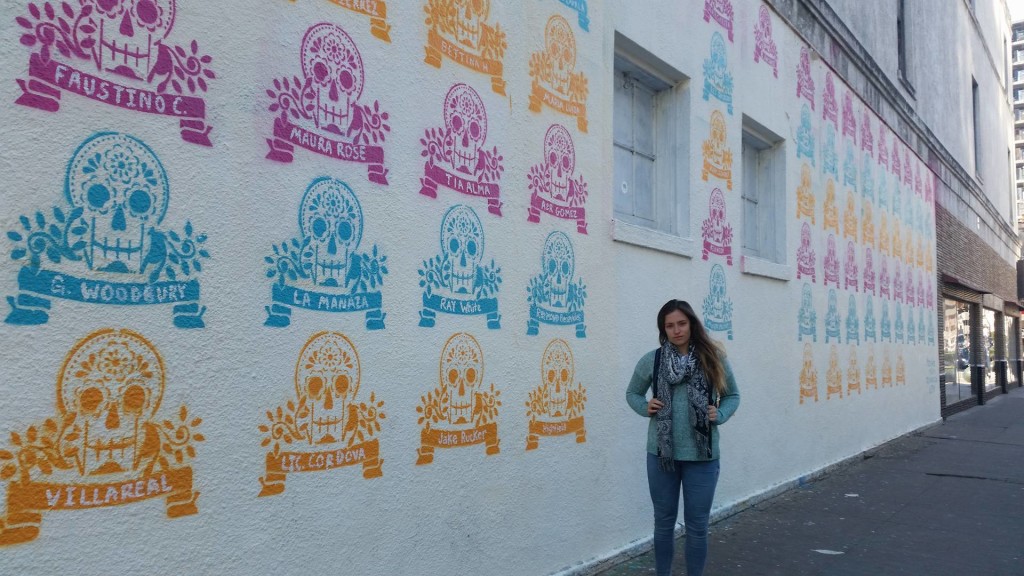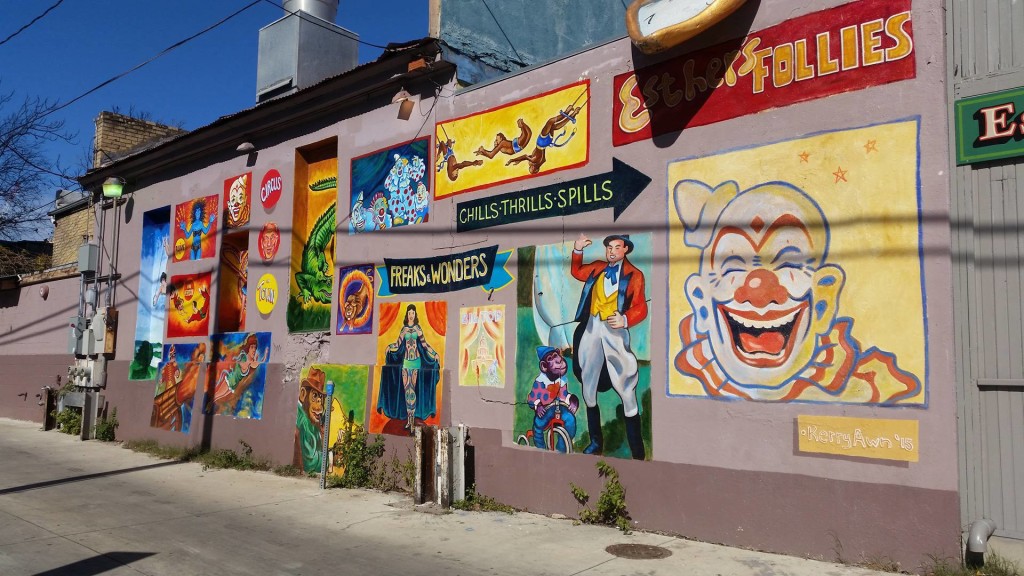 That evening we fund a local Mexican place where I had delicious vegetarian enchilada full of grilled vegetables. What I like most about Mexican meals here is they serve corn chips and salsa first as an appetiser for no charge, and the meals themselves are hearty and cheap, always served along rice and beans. We arrived back to our AirBnB with a tub of Ben n Jerry's in hand and ended up chatting with our hosts for hours. They were so good to talk to, Lisa and I bonded over our love of cooking, and all over we had great flowing conversation it made us wish we could stay longer in their beautiful home and city.
Our last day in Austin was spent doing a running session near the lake followed by what ended up being a 2 hour stroll to find the best meat in the world. In a local neighbourhood we finally found Micklethwait BBQ, a camper van with a smoker attached and wooden benches to sit on out the front. I kid you not, this meat was THE BEST meat I have ever eaten. With a blackened crust and juicy inside you literally sit and enjoy each mouthful in attempt to get it to last longer. Ryan ended up getting an extra serve of brisket before we walked a further 40 minutes back to our home for washing and getting our bags ready for the 6:30am flight the next morning (yuck!). Still full from the BBQ we ventured out in the rain of the evening to get some ice cream. We were recommended a local spot called Spun which made the ice cream right in front of you using nitrogen. It was a cool experience and the ice cream was deliciously creamy. We hit the sack early in order to get some shut eye before our transit to California.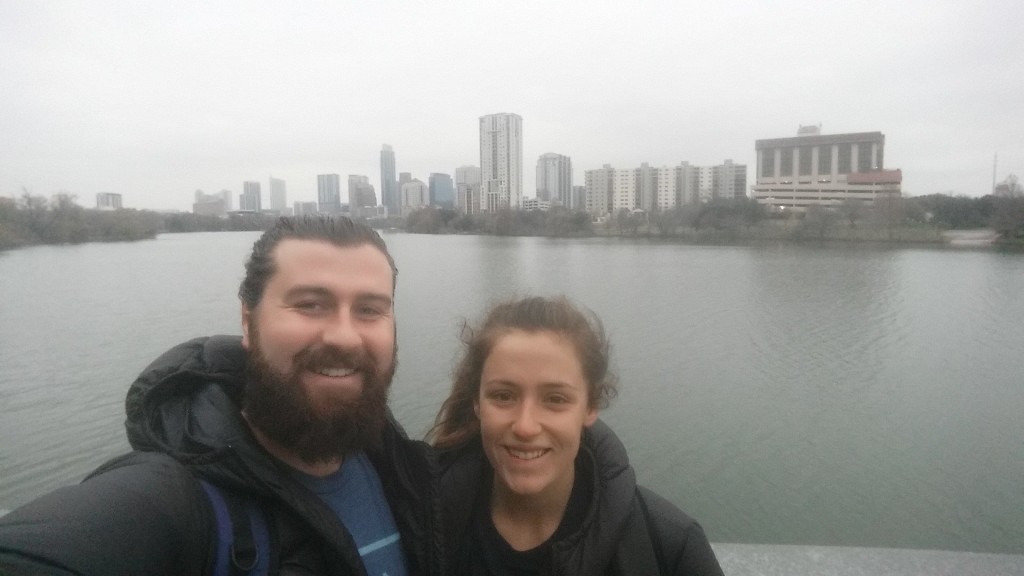 Austin is a beautiful city and our hosts were so incredible we wish we could stay longer just to hang out with them. Definitely a spot worth visiting if not for the food but the beautiful scenery. The great food marks our transition to camping and predominately camping made food. I am excited to be cooking again and from what I have heard California has great local produce to work with. I am sure our trip is about to get very interesting as we swap the lovely AirBnB beds for a fold out camper bed, but that is half the adventure? Stay tuned for the next instalment as we explore San Francisco and the surrounding forests.
Peace, Love and Food x