New Orleans
New Orleans is an interesting place for all the right reasons. It has culture, it has art, it has architecture, it has scenery, it has music and most of all it has food! New Orleans is a unique place where the emphasis on having a good time is the focus of the city hence the nickname; the Big Easy. Our first day in New Orleans was New Years Eve, we started early with a running session before adventuring the suburbs to find an Australian owned café called Pagoda. The coffee was great and so was the food! I had a delicious, thick slice of rye topped with ricotta, fig and walnuts.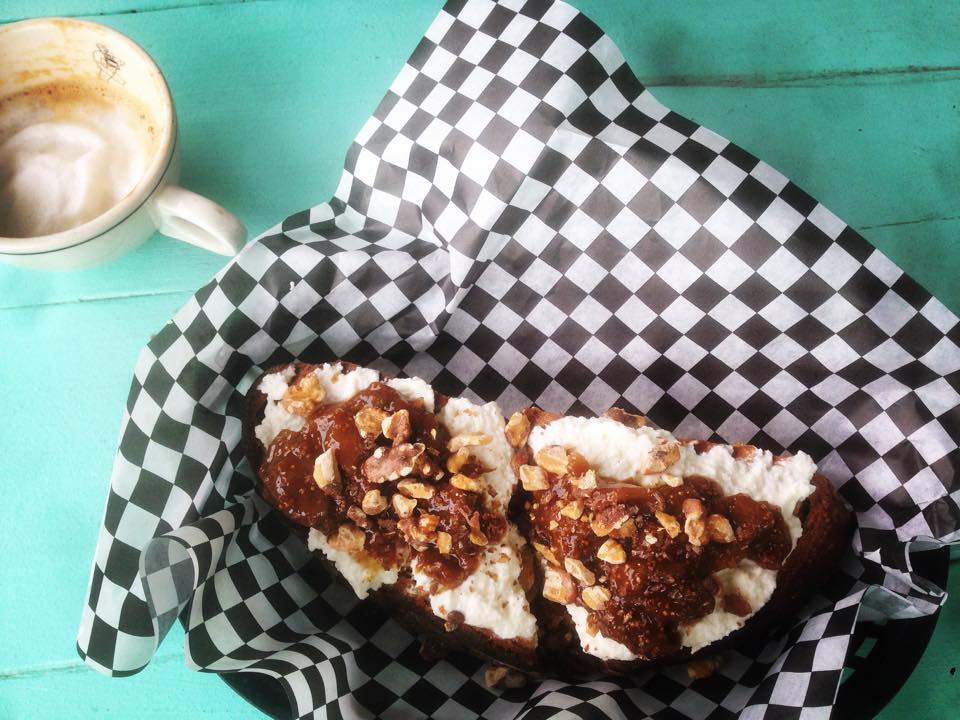 The rest of our day was spent riding through City Park. City Park is a beautiful park system similar to central park in size comparison to the city. In the centre is the Art museum and a sculpture garden. After our scenic ride through the park we headed for New Orleans number one fried chicken at Willie Mae's Steakhouse. There was a line when we arrived, but luckily as a pair we got in fairly quickly. I opted for baked chicken with southern vegetables and it was super flavoursome. Ryan had the fried chicken, but despite the hype it wasn't very flavoursome and was pretty bland.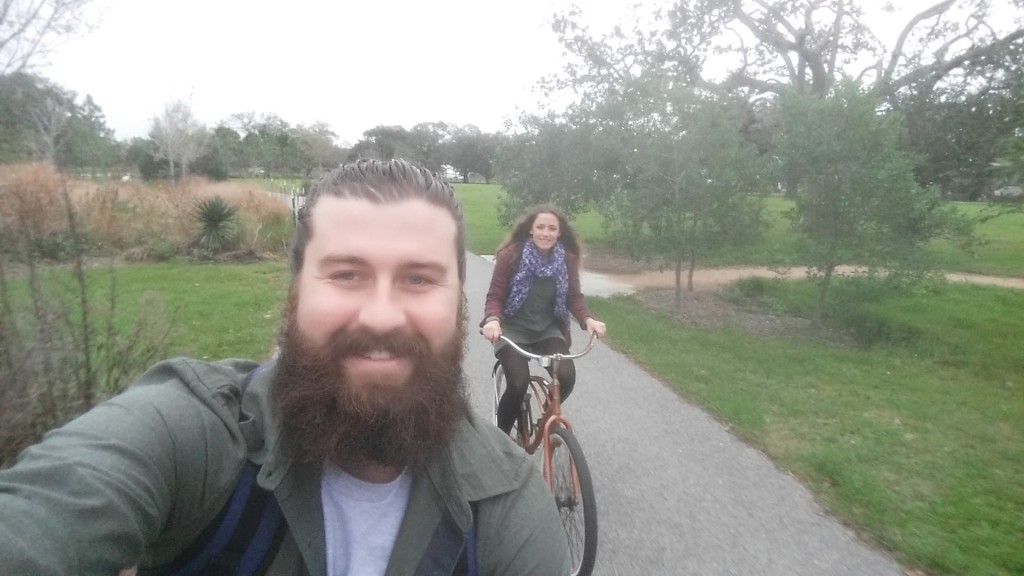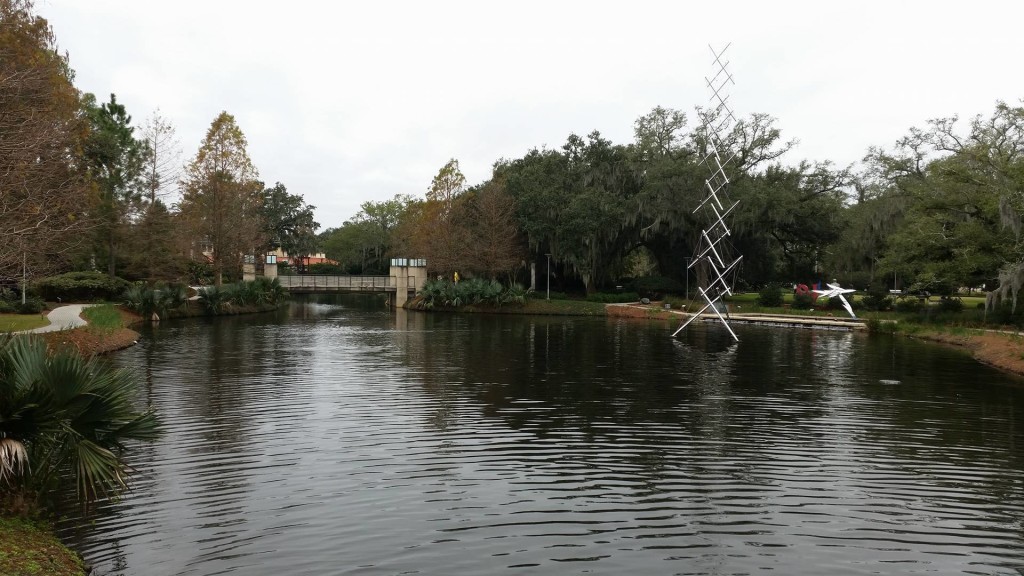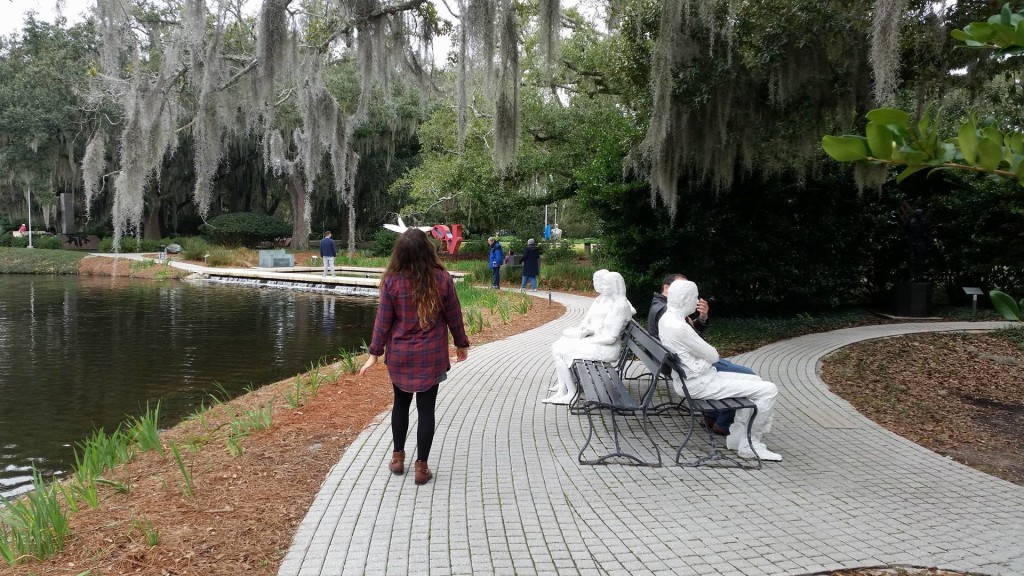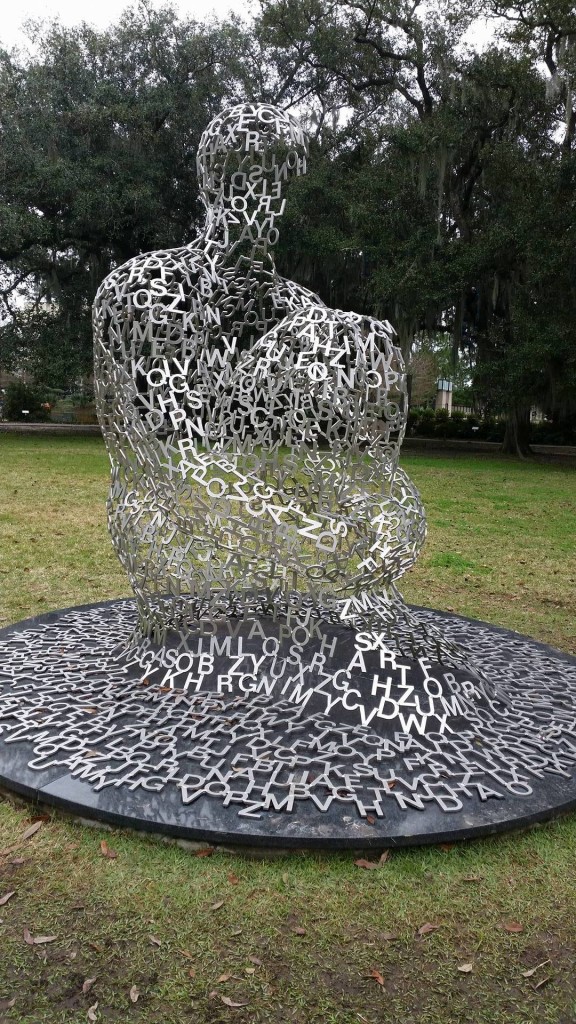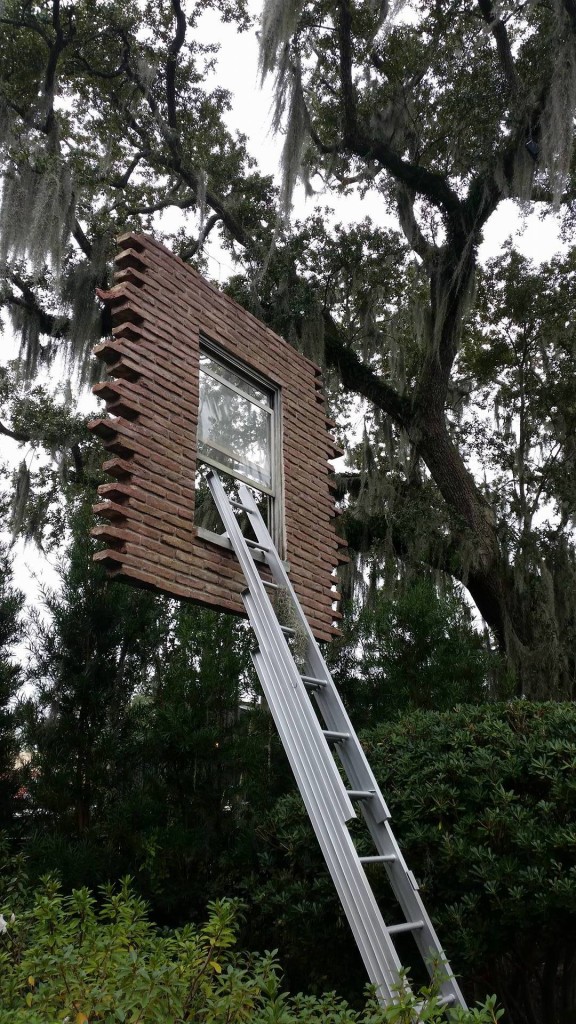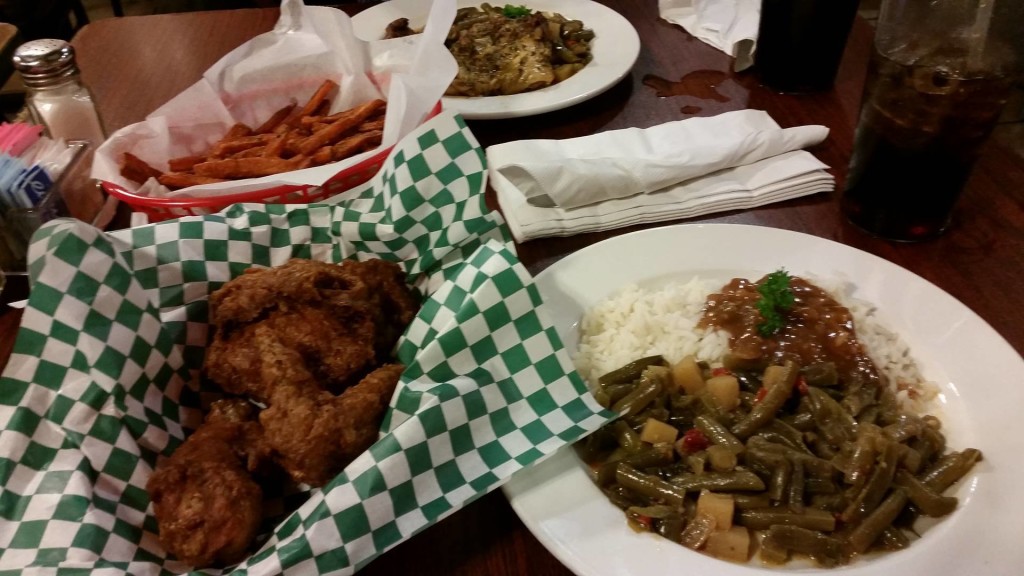 Despite planning some aspects of our trip we failed to think about how busy the night would be and how hard it would be to find dinner without a reservation. We ended up fluking a spot for a quick nibble on Bourban Street, the heart of the party in New Orleans. We spent the rest of the night hopping between bars and enjoying the night life. Just before the fireworks we were craving some more goodies and thought why not try some fried chicken from Fiorella's where we had dinner the night before as their chicken was ranked in the top ten. Turns out it outshone Willie Mae's and with a side of hearty red beans (made with ham hock) and beans it was a great end to the night as we were invited to the back of the shop to watch the fireworks display.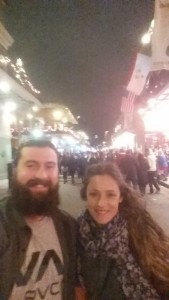 New Years day was a lazy one where we rode our bikes through the NOLA backstreets to Satsuma Café. I had a delicious quinoa salad and coffee and Ryan had a fantastic breakfast sandwich. As we were in the harbor area of the city we rode to crescent park to view the loading ships and take in the sites.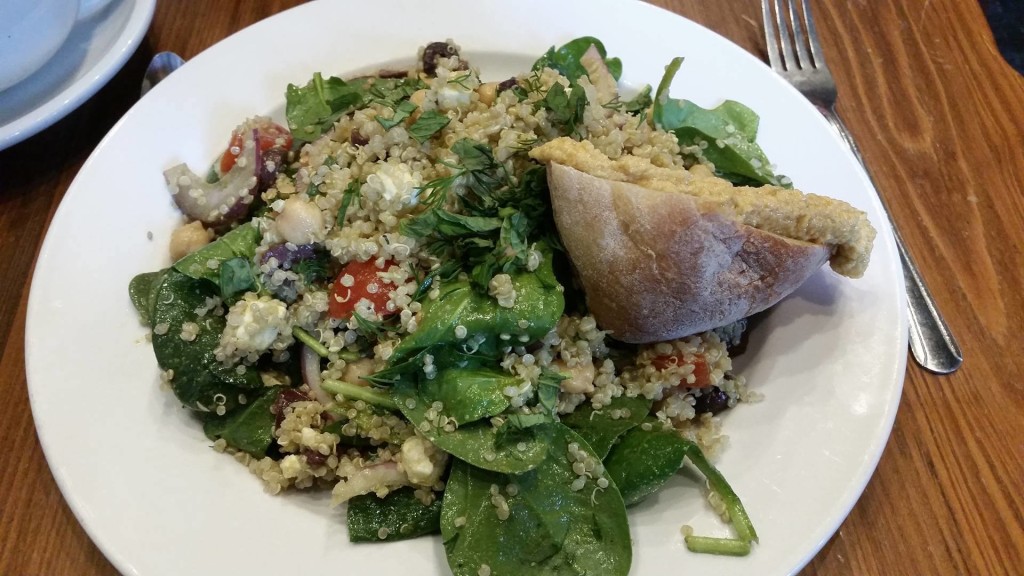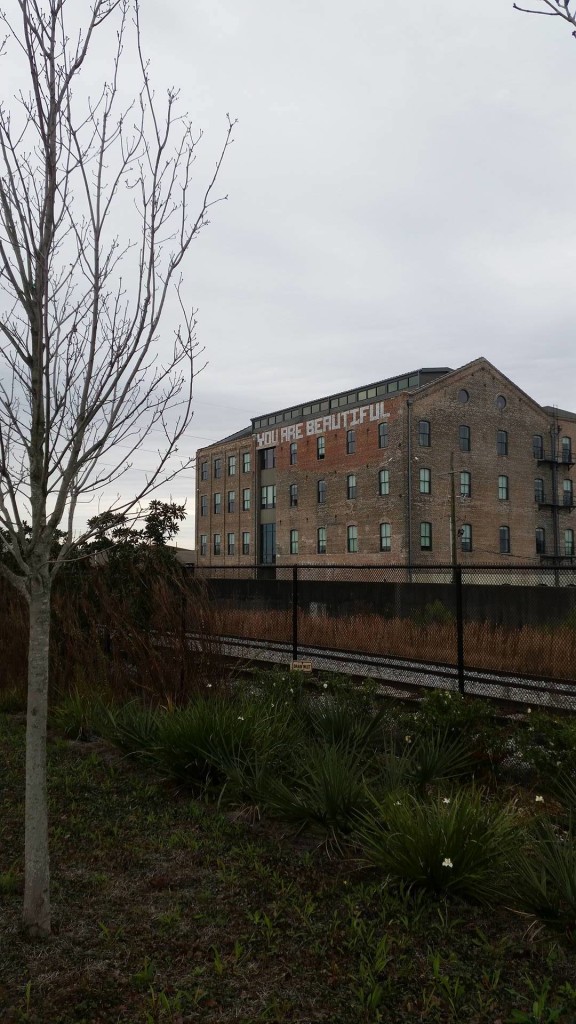 The next few days in New Orleans were spent exploring the neighboring streets, the beautiful architecture and then seeing the WWII museum. The museum was one of the best in the country and involves a hands on experience and view into WWII on the German and Japanese fronts. We found some more food places on our travels, including a New Orleans diner where we tried our first gumbo, a local delicacy of broth, seafood and meats. It was an interesting dish, perfect for a cold winters day. Other local delicacies we tried included another famous sandwich, the Po Boy. You can get this sandwich pretty much anywhere in the city with all sorts of varieties from fried shrimp and oyster to roast beef and breakfast varieties. Ryan and I shared one after a loooong gator tour where we saw no gators and sat on an airboat in the freezing cold, so it really hit the spot! We did some crazy scenery at the swamp and Ryan got to hold a rescue gator so that made up for it.
The other food highlight from New Orleans was the praline shops scattered throughout the city. We found a local Chocolate Factory that made the pralines fresh daily and other delicious treats, they were the perfect after dinner treat. Apart from the specialty food in New Orleans we found some delicious old favourites too, with a delicious Vietnamese Pho from Lily's Cafe and mouthwatering traditional Mexican from El Gato Negro where I got stuffed eggplant and Ryan had blackened snapper.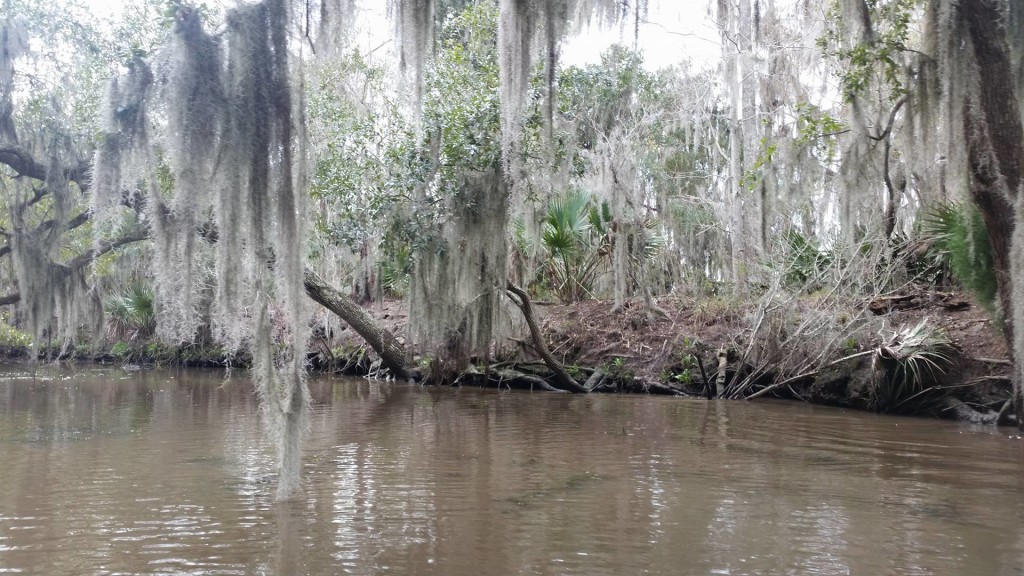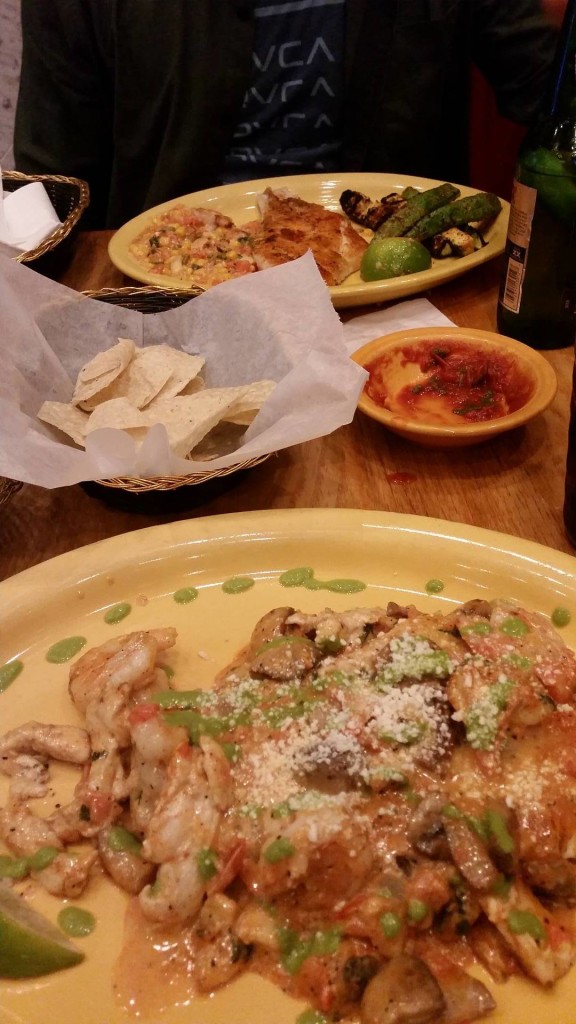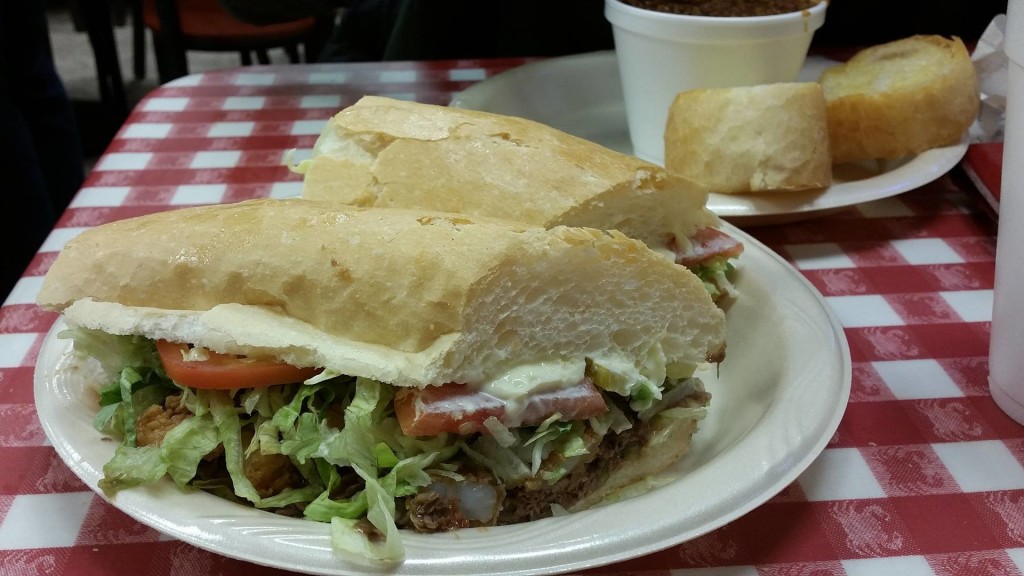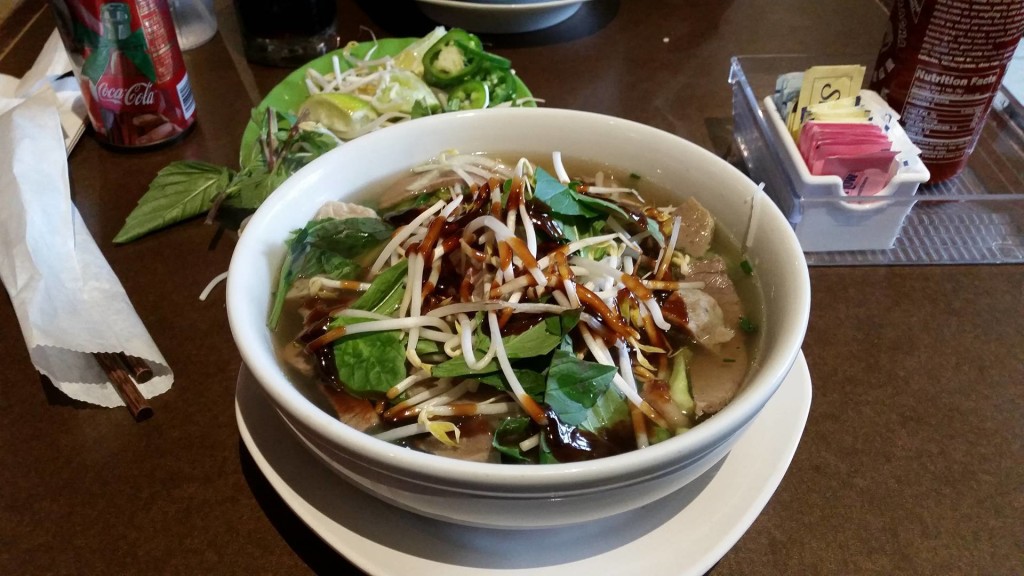 On our final night in New Orleans we booked in for a jazz show and dinner at the popular 'Three Muses". The music was sensual and moving, and the food was tapas focused. Ryan and I had the best macaroni cheese there, which seemed to be based on a rustic Italian recipe. We attempted to see the New Orleans zoo the morning before our flight to Austin, we took a half hour bus ride there only to find it closed on Mondays! Ryan and I enjoyed New Orleans, but found it a very full on city. After talking with other visitors and people from other cities it appears to be a weekend getaway for you and your mates to have a good time. I thoroughly loved the architecture, the jazz and the scenic bike rides. It was a really easy city to be active in with several scenic parks and great alternative food choices if you are willing to trek outside the city centre. The one downfall of the city was the air was constantly filled with smoke as almost everyone smoked as they walked down the street. I feel if you were partying every night on a buck's tour you would love this city even more, but definitely venture for the specialized food and quirky culture.
Our next stop on the trip is Austin, to reach there we caught two flights (one of which was delayed) and landed in San Antonio at midnight in a grungy hotel. We had a 7am train the next morning, but I spent the whole night thinking I was going to get my kidneys stolen, especially after a hoon drove into our fence at 3am. We luckily arrived safely in Austin, and were so happy to breath in fresh air on a great sunny day. Another city with fabulous foods as the centre of the culture Ryan and I are particularly excited for traditional Texas BBQ and some specialty ramen spots. With two days to explore before heading to San Francisco to start the campervan portion of our trip, the write up shouldn't be too far away.
Peace, Love and Food xx