ORLANDO
Orlando was an interesting place. We stayed in Lake Buena Vista, very close to Universal and Disney theme parks. International Drive where we stayed on was lined with cheap shops, buffet restaurants and seemed no tree or park in sight. I will warn you now this post is not as great as the previous, as Orlando was a bit of a let down. That is the nature of travelling, some places will blow you away and others will barely leave a mark, but I like to be honest so I will give you my singular, bias experience.
The disappointing fact about where we stayed in Orlando is there is pretty much the theme parks, shopping and sitting around your hotel to do. We wished we had enough time to see more of Florida, but we made the most of our days of sight seeing to rejuvenate. The commercialization of Orlando was what disappointed Ryan and I the most. Having come from such culturally diverse and unique places we found it to be very Stereotypical America where quantity always trumps quality. I could barely rely on my trusty internet research for meals as they were cluttered with bias views of people who haven't been exposed to any other food than budget friendly, buffet style that is found elsewhere. This is also why this post won't be so full of food photos as they weren't worth the effort to take.
We did have a small and limited gym at the resort so we focused on HIIT exercises and runs on the treadmill. I ventured out one morning for a run in a humid fog so thick I thought it was rain. I encountered an odd individual on my return, which turned me off hitting the pavement again. It is a shame where we stayed wasn't surrounded by the beautiful lake landscapes Florida is well known for but we made the most of what we had and improvised.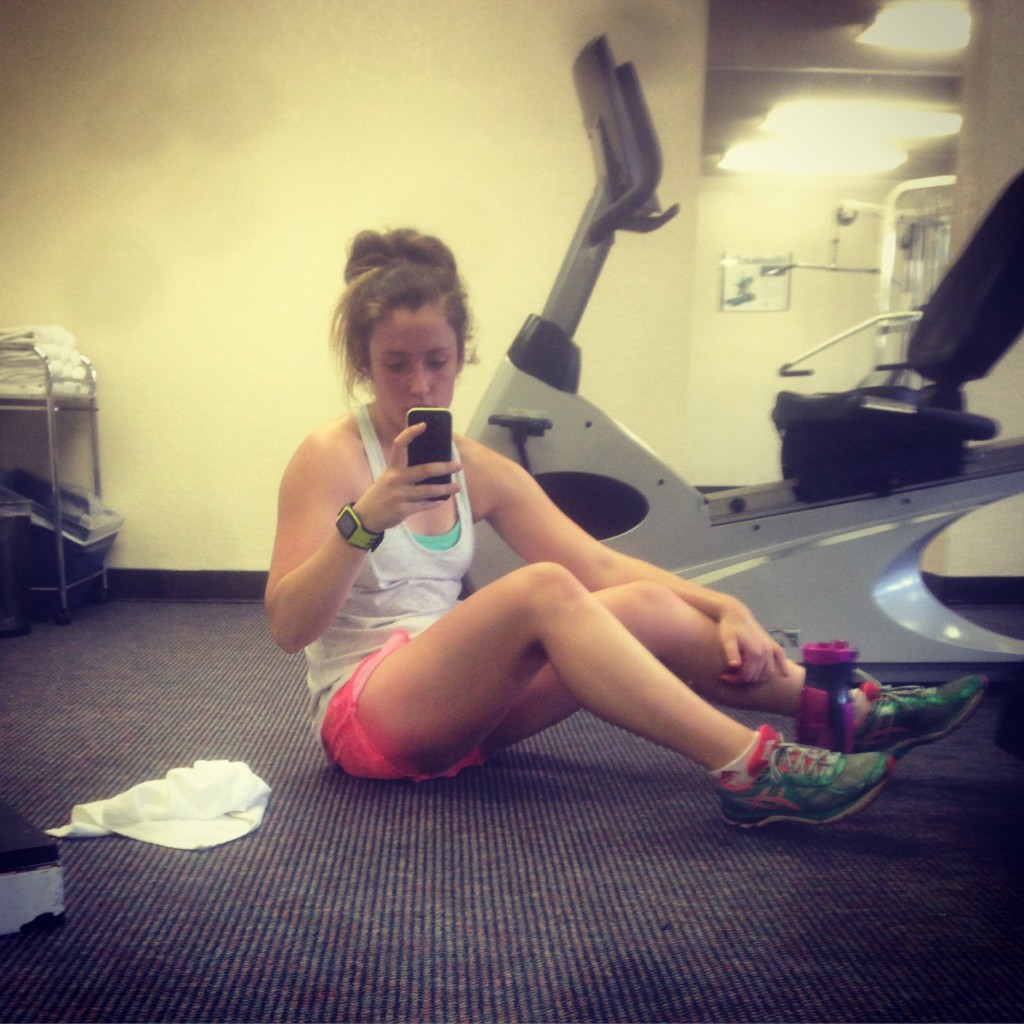 The first night we found a chain Tex-Mex restaurant called Chillis where we shared delicious fajitas and tacos before heading into Disney Springs to pick up our tickets for Disney. The place was so packed, and didn't give me much encouragement for the days to follow. We ended up finding this particular ice cream/chocolate shop Ghirardelli where we shared a mouth-watering salted caramel sundae, totally worth the scrimmage and long wait.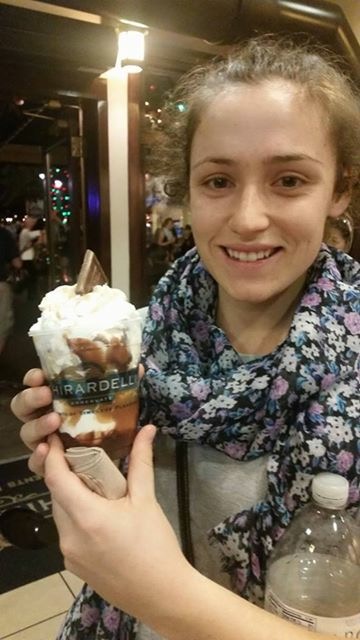 In preparation for the extravagance we knew would be Disney and Universal we prepared ourselves with snacks such as carrot and celery sticks, grapes, nut bars and nut mixes. To treat ourselves on Christmas Eve we found an upmarket restaurant, which had a salad bar buffet, but servers came around with metal skewers of a variety of meats to shave off to your liking. It was delicious and we were glad to have found somewhere with quality food for our Christmas (at home) dinner.As we went to Disney on Christmas Day we had the resorts buffet breakfast to fill us up. We treated ourselves to Mickey Mouse themes waffles before digging into to beans, eggs and fruit.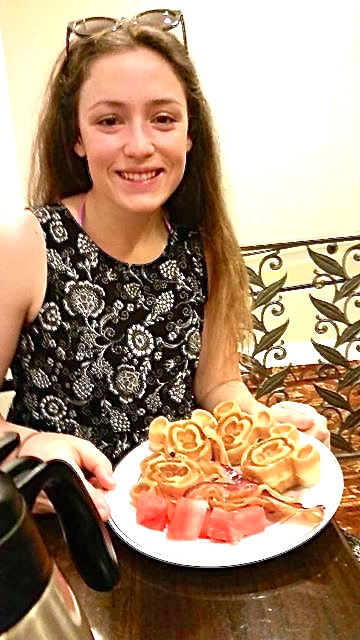 Disney is as magical as they describe. We started in the Animal Kingdom where we saw Safaris and the Lion King show, all were extraordinary. As it was early the park was less crowded and we thoroughly enjoyed the room to move. We went on a crazy roller coaster called Expedition Everest, I for one am afraid of heights and at one point had my eyes shut as we flew down a drop and flipped upside down. Following Animal Kingdom we moved onto Epcot, which is pretty much a world expo of a handful of countries. Each country has architecture realistic to the original place, with a museum or specialized show and of course food. Our late lunch was a Moroccan shwarma plate with tabouli, lentil salad and flat bread. Epcot was pretty interesting, but with our limited time we didn't have much time to explore the finer details of the park. Our final destination was Magic Kingdom where we focused on getting on rides and of course seeing Elsa and Anna for my niece back home. All the lines for anything decent were long, but we shuffled around using FastPasses to get on rides with longer waits that we selected earlier. Being Christmas Day the Magic Kingdom was horrendously busy, but we were prepared and were patient. We left after a 15 hour day having been satisfied with our Disney experience. It truly is magical, and I can imagine how great it would be to see this place as a kid or even to take your own children there. The full on day left us exhausted the next day, needing a day by the pool in preparation for Universal.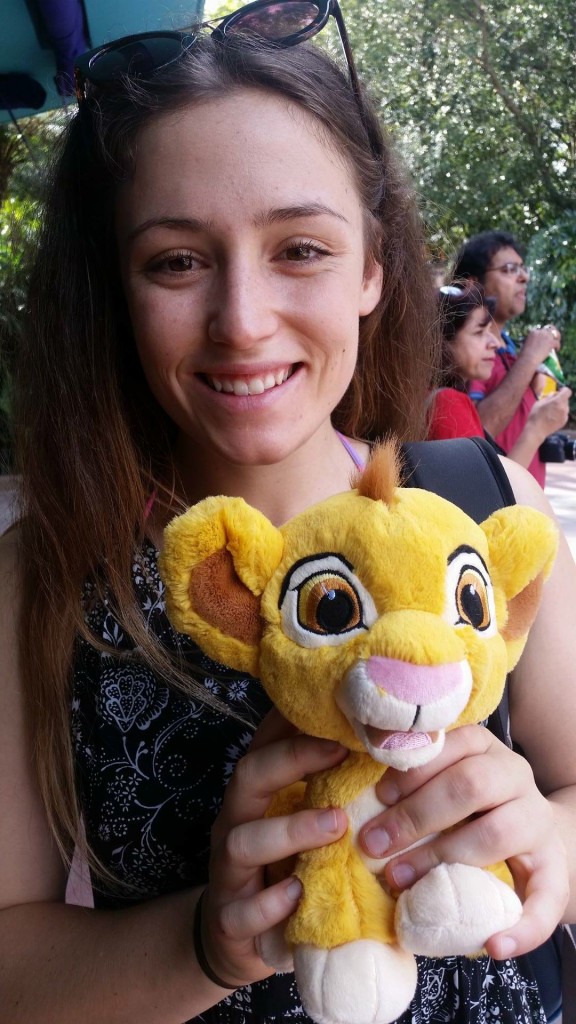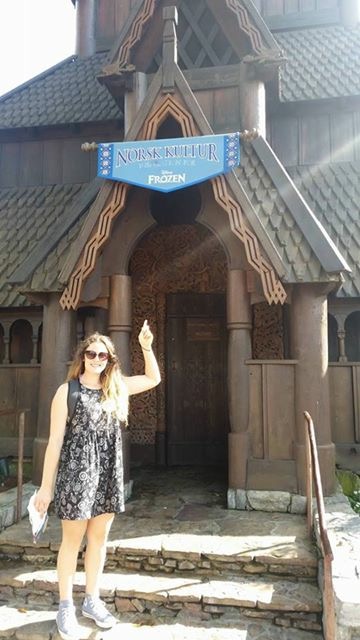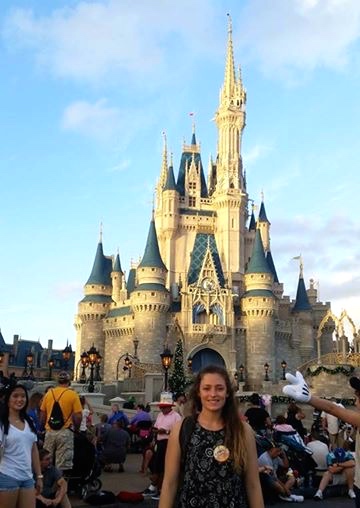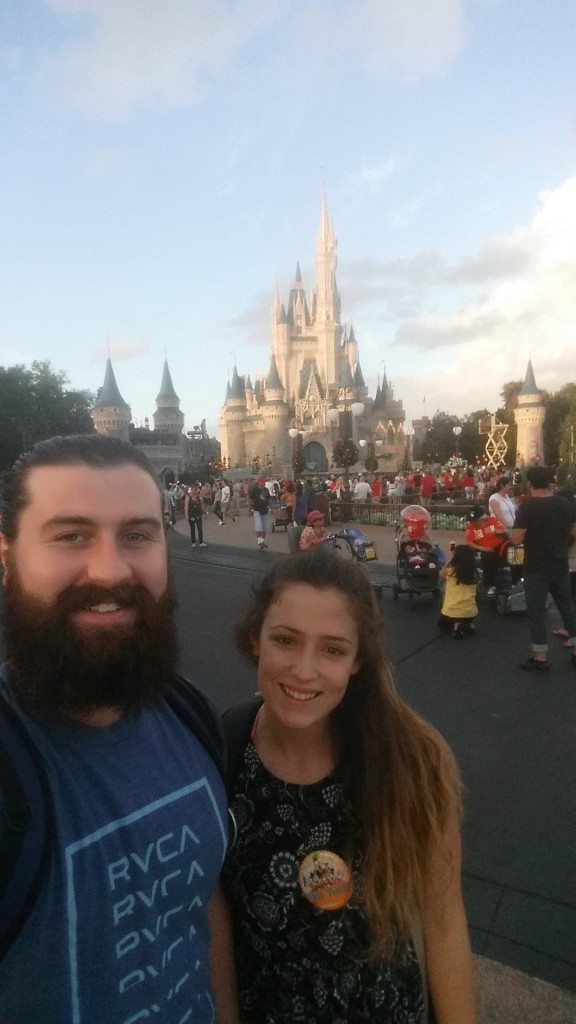 Universal required an earlier start than Disney, but unlike Disney there were very clear popular attractions ie the Wizarding World of Harry Potter. Despite getting their early both Diagon Alley and Hogsmeade were packed. Both areas were just like the movies and worth braving the crowds for their realistic interpretation of Harry Potter. Ryan and I shared a butter beer and chocolate frog just like the movies. We also experienced the Escape from Gringotts ride and the Dragon ride. The latter was extremely nerve racking as it involved all that I dislike; heights, big drops and going upside down. I was proud that I braved my nerves and took the plunge and unlike my earlier ride I kept my eyes open and had a lot of fun. Unlike Disney, Universal had only a handful of decent rides at each park, all having over 40 minute waits to ride them. Ryan and I lucked out on a few rides but spent most of the day opting for the single rider line, meaning our wait was shorter but we might get split up. Fortunately we managed to stay together each time, especially for me, as I needed the support. We did miss out on a few rides of our choice as they were over 2 hours wait time, but weren't too disappointed. Universal had fairly good options for food, but a shorter day overall meant we could have a nicer and cheaper dinner back near our resort. We found a great ice cream place called Cold Stone (like Cold Rock back home) that does terrific ice cream and much generous than the Australian copy. It is a chain restaurant so hopefully we find it in our future travels.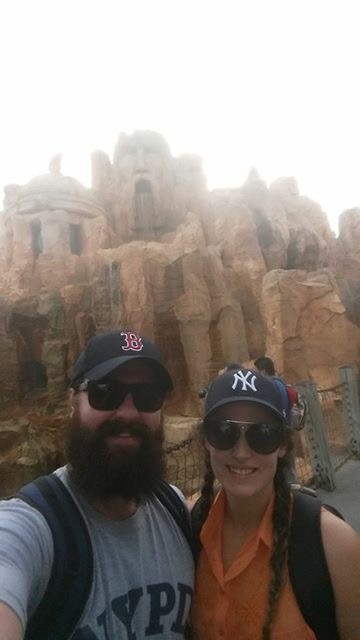 Our last day in Orlando we walked in the scorching heat to find a Walmart to buy DVDs for our 40 odd hours of transit that are coming up to head to New Orleans. Walmart is outrageously big! And we will definitely be spending a lot of time here when it comes to our campervan and getting supplies in a week or so. We have an over night train to North Carolina next where we luckily have a day there before a long 16 hour train to New Orleans. Ryan and I are glad to be leaving Orlando despite the lovely weather. I am aware my opinion of Orlando is of a small fraction of Florida, and I am sure is a great vacation time for the family, but for those wanting a culturally in depth American experience you wont find it here. We are most excited for good coffee, higher quality food and a park to kick the footy! Hopefully our future stops will provide the goods and give us the unique cultures and experiences we have found previously.
Peace, Love and Food xx