Boston
After a four hour train ride we arrived in Boston, it was absolutely freezing in comparison to New York. Boston is a beautiful city based along wharfs and continues the architecture of the New England states (the first states founded in the USA). We were lucky enough to stay in Somerville, a safe and hipstery style suburb near Harvard. Following the advice from our cab driver we ventured into Boston to watch their local Hockey team the Bruins play their rivals the Pittsburg Penguins. We discovered the Boston Beer Works for dinner and feeling like some true American ribs we decided to share a full rack and it was massive! Like, we struggled to finish it together. The Beer Works also had a variety of crafted beer, one even had fresh blueberries floating in it. This sports bar also provided us the opportunity to chat and mingle with the locals.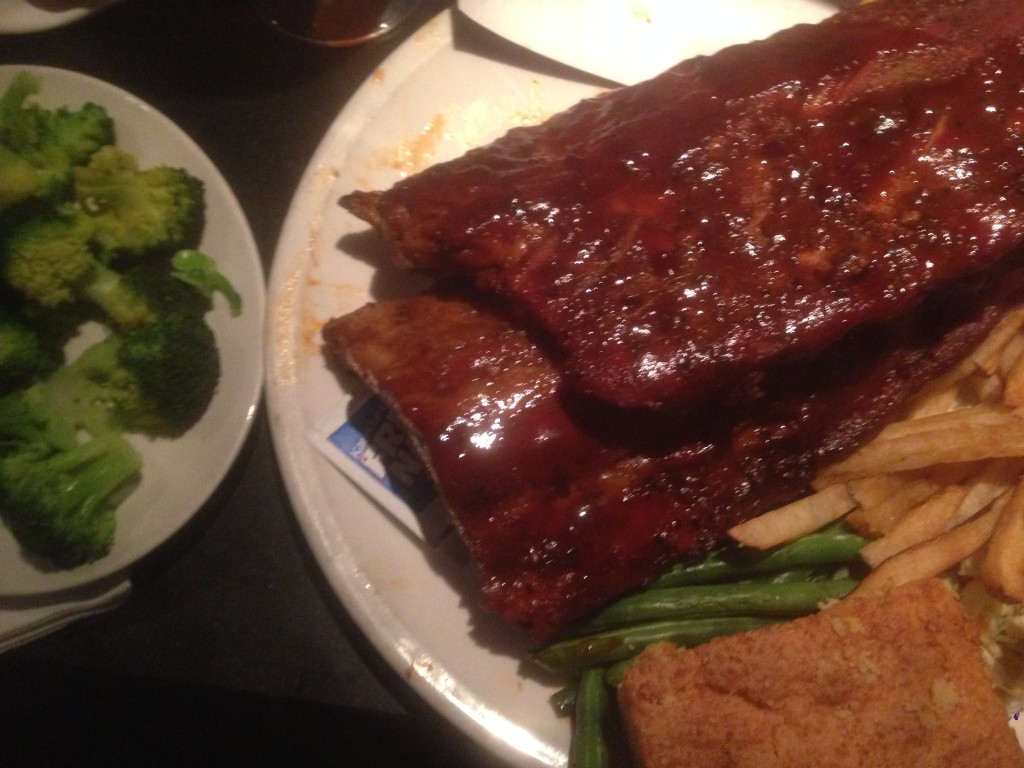 The Bruins game was a next level sports spectacle and you can see how a home advantage comes into play. It was a physical and confusing game having never watched ice hockey before Ryan and I spent half the time trying to work out what was going on. The Bruins won 2-0, which meant a great celebration from the hometown.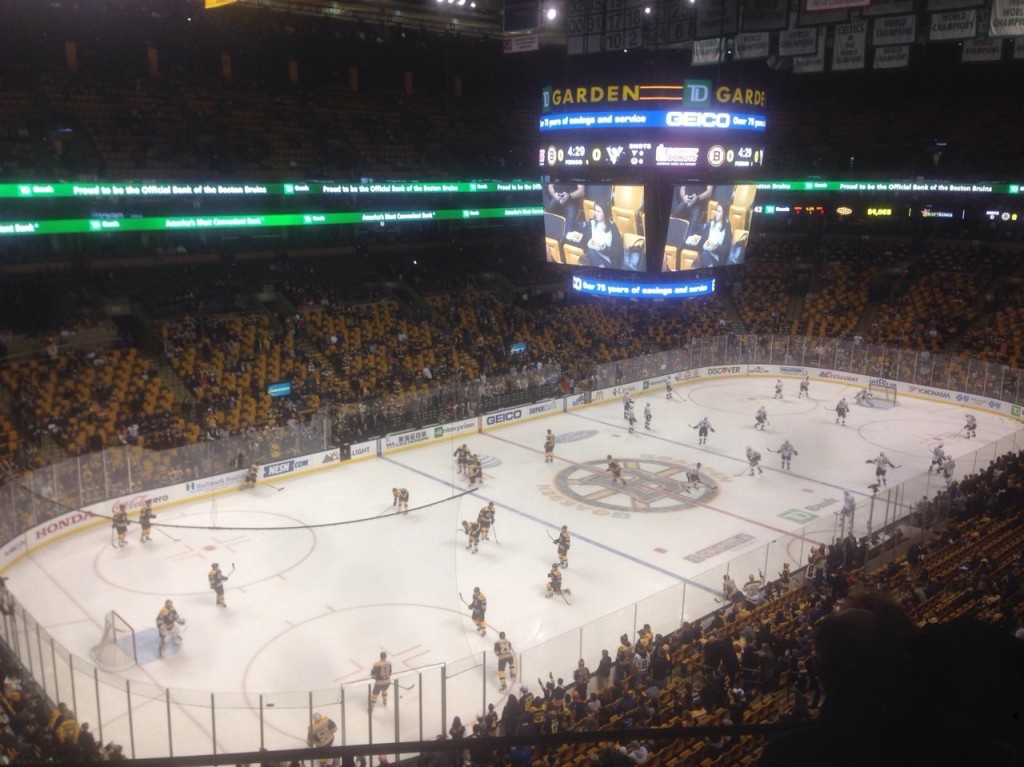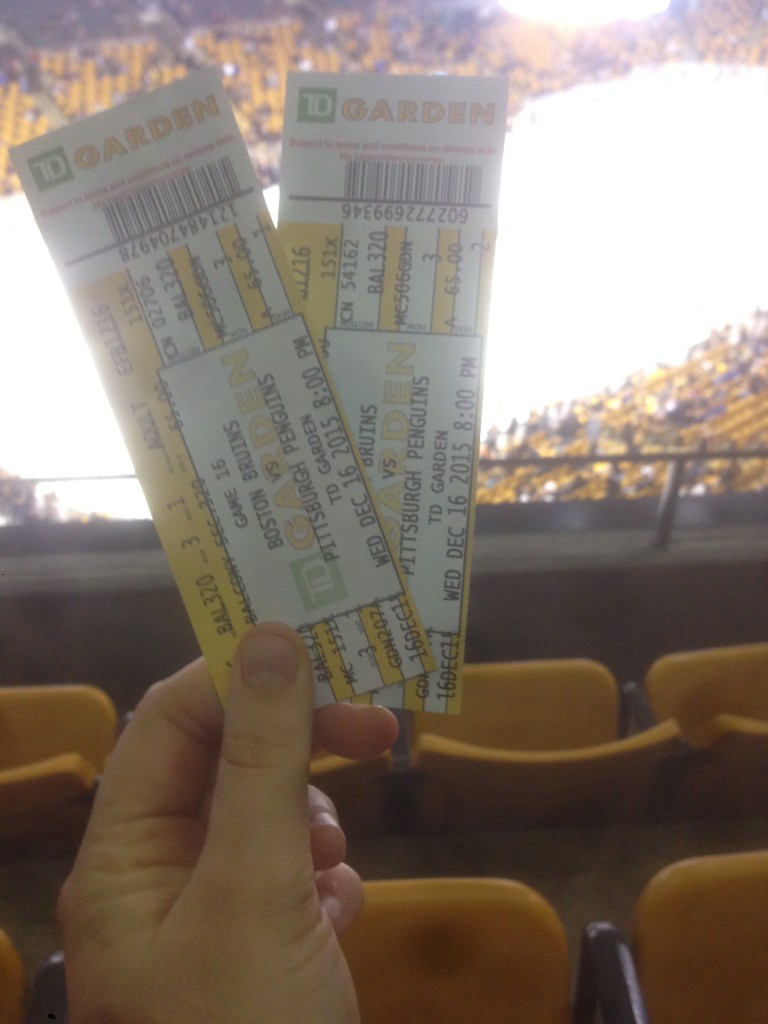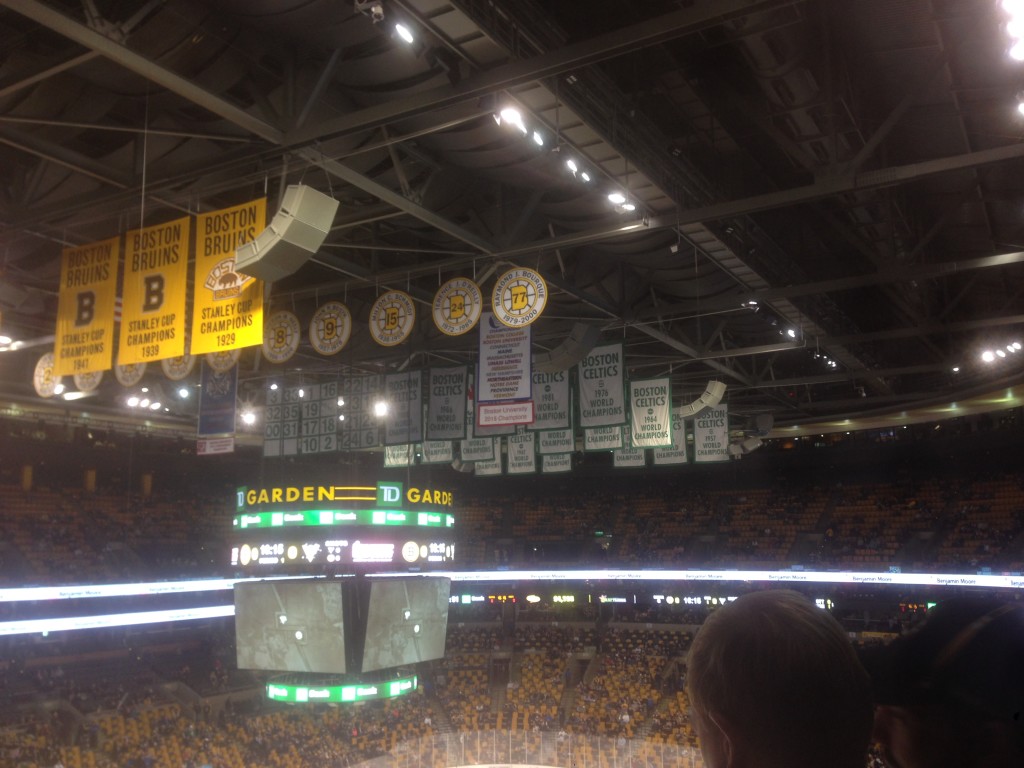 Day 2 in Boston started with a morning running session, again so bloody cold! We had planned to catch the bus to Harvard but it drove right by us so we trekked there instead. Harvard was nice, I imagine it would beautiful with the trees in full bloom. From there we had breakfast at a great chain restaurant; Paneer Bakery. With an ethos of a sustainable, local food system and menu transparency. I had a great black bean soup with sourdough baguette.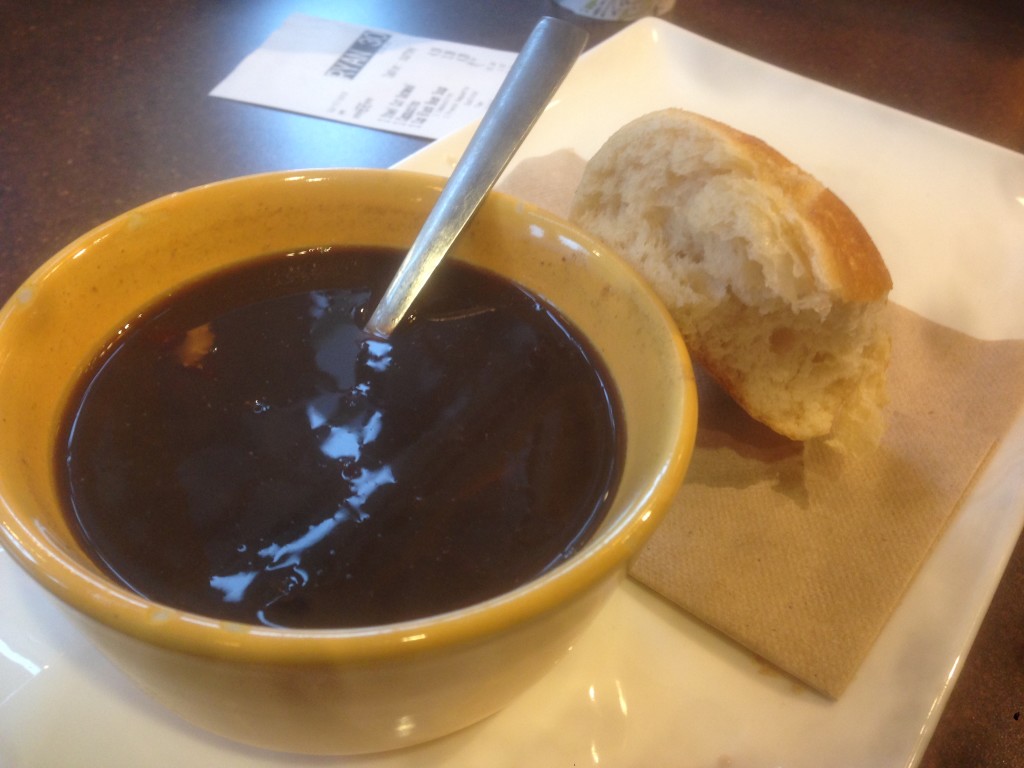 Our next adventure was the famous Fenway Park. One of the oddest shaped diamonds I have ever seen, but a lot of history in this place. What was great to see was the wife of the owner starting a small 'farm' in the back of the ballpark. Here they grow seasonal produce to use in the food available at Fenway. With such a diverse environment they are forever rotating the crops to the outside plot and under into a greenhouse. Fenway is a must see in Boston, particularly for the avid sports fan.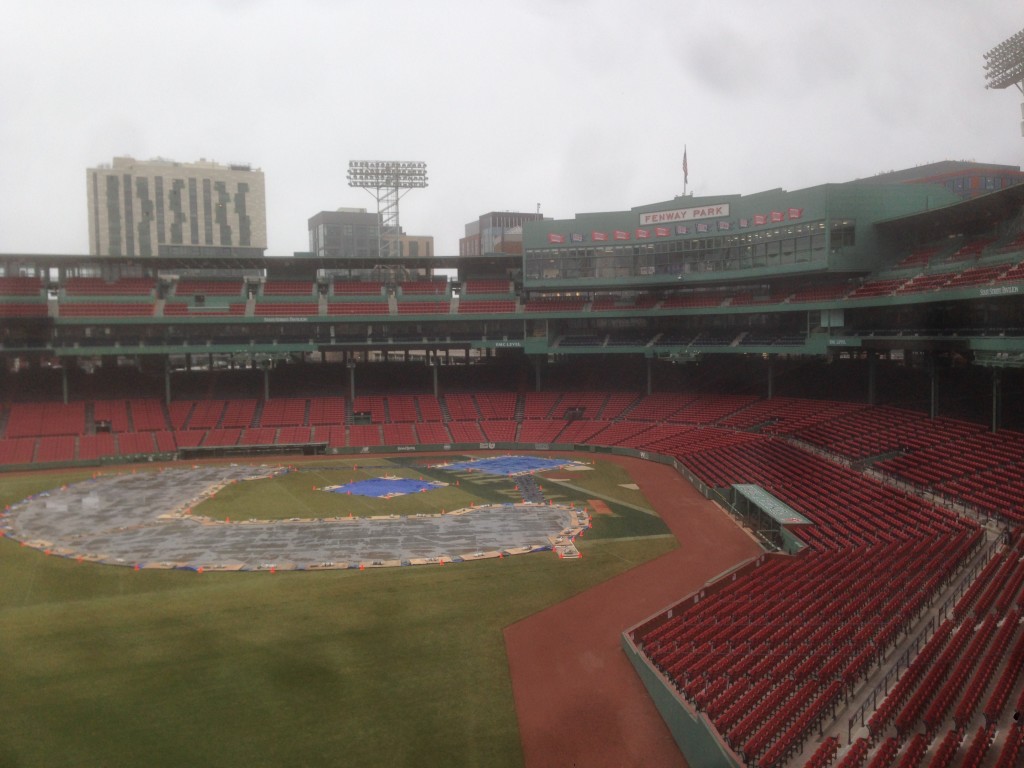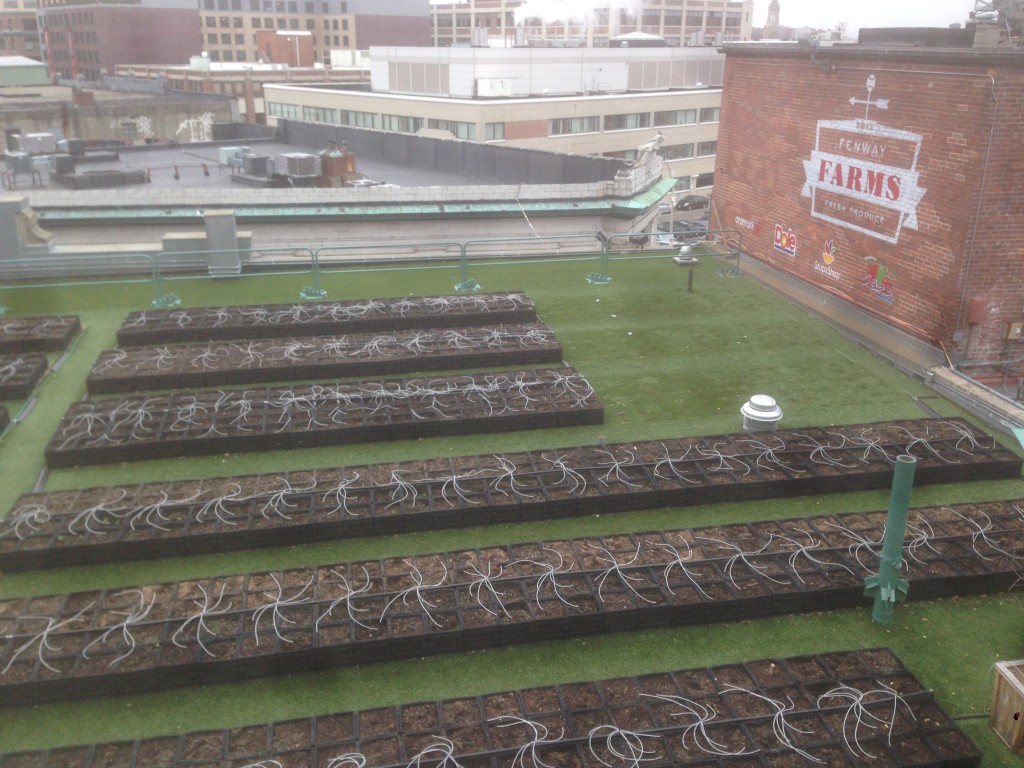 After Fenway we headed to the city where we discovered the Boston Public Markets. Another great place where local producers can sell their produce. There were an array of food choices from beers, cheeses, frozen meal packs to square donuts, fudge and our favourite, seafood. Ryan was desperate to try clam chowder and a lobster roll so we thought what better place than here at the local market, at Red's Best. Whilst devouring our food Ryan got chatting to the owner of the company and being our first time trying the clam chowder, he invited us back to his wharf to watch the process of retrieving the produce from the fisherman to the point of delivery to their consumers. It was a hell of a hike in freezing cold and rain but we made it to the wharf and what an experience. We spoke with Robert, a passionate marine biologist who had great insight into the movement of each of his products and the impact of global warming, as well as respect for the regulations to prevent over fishing. We saw countless seafood from clams of all variety, oysters, lobsters, cod, salmon and even angler! Robert also smashed us a fresh crab claw for us to try and it was amazing. Following our extraordinary behind the scenes tour we went to Harpoon brewery for more specialised beer and fresh pretzels.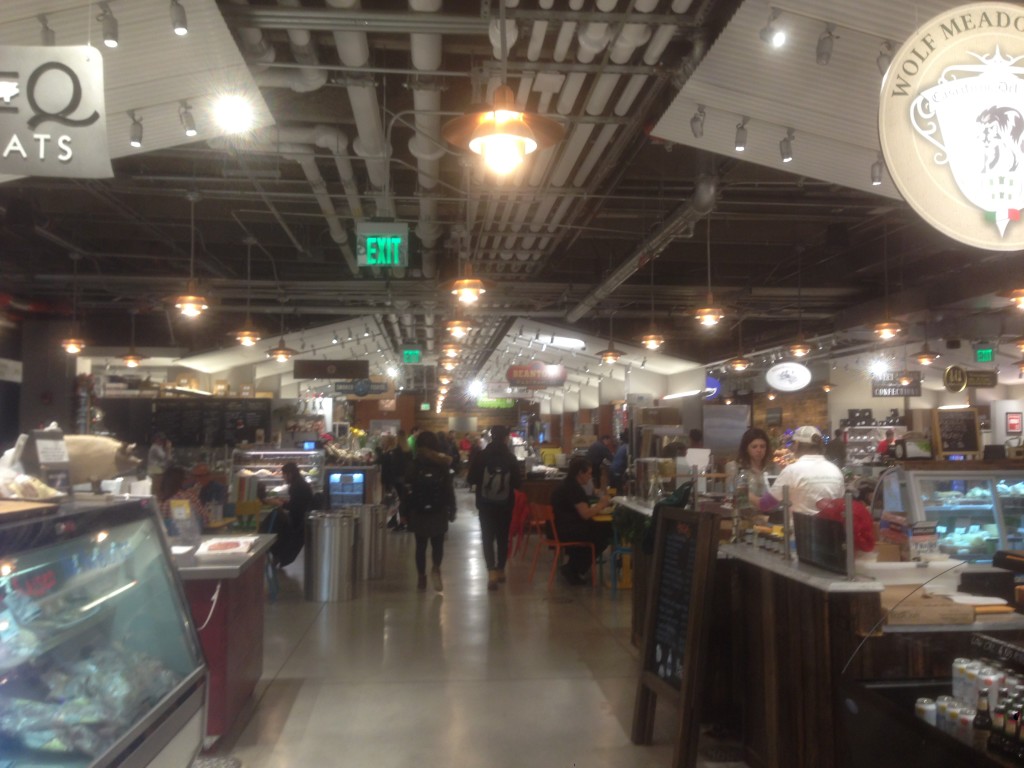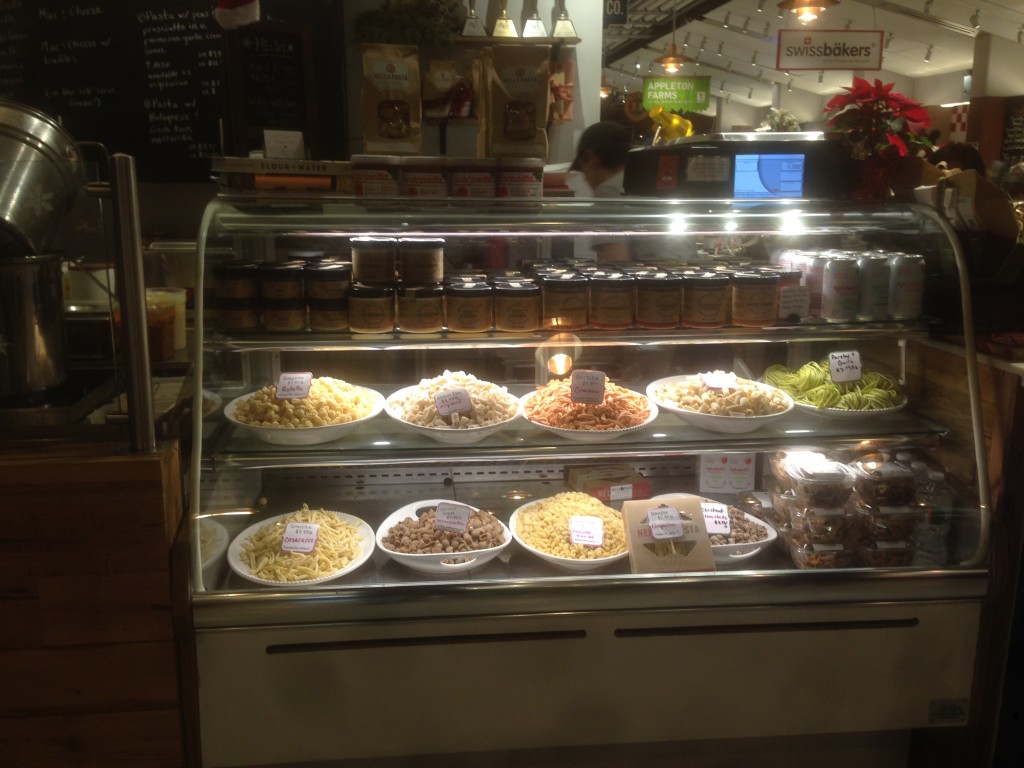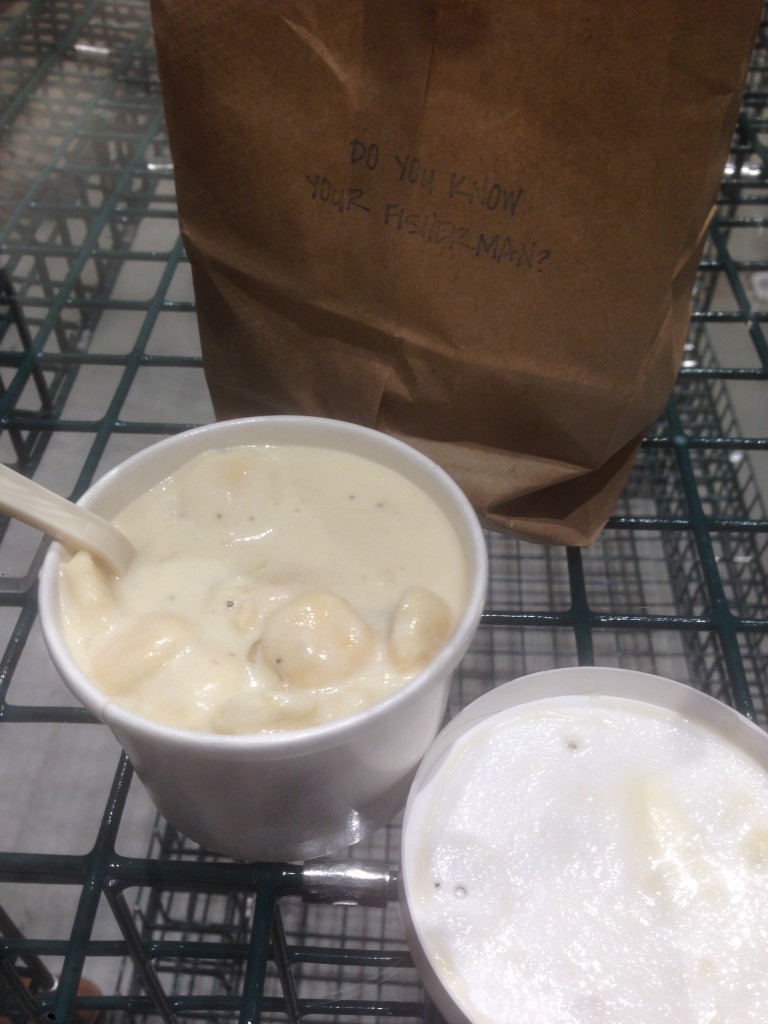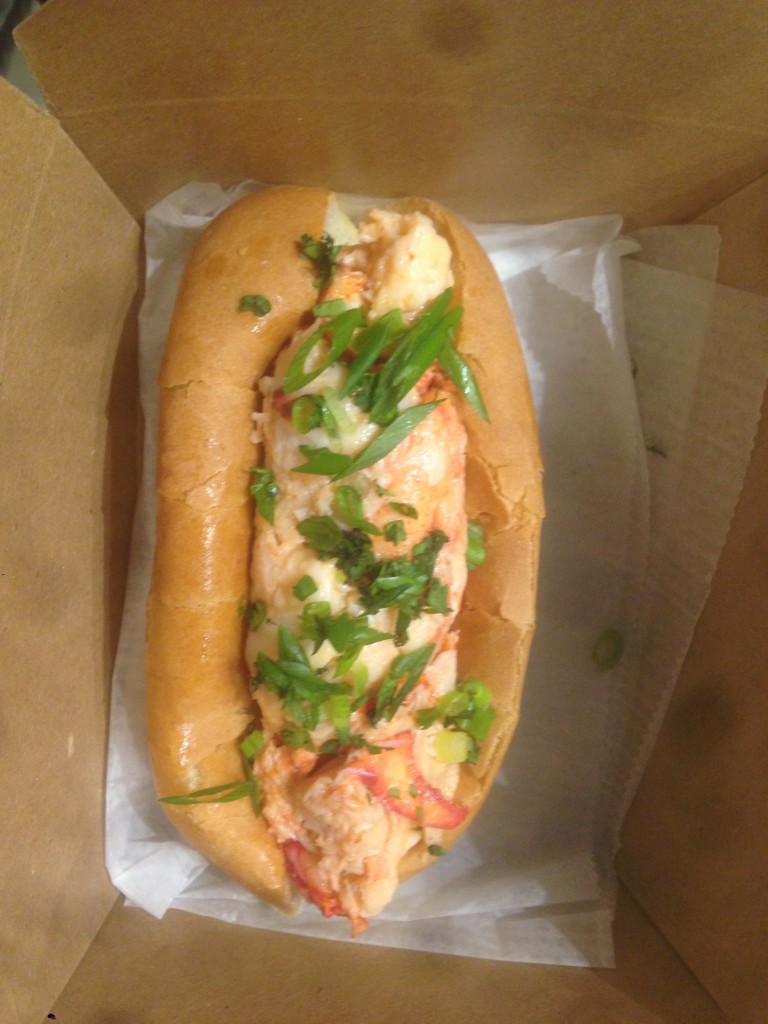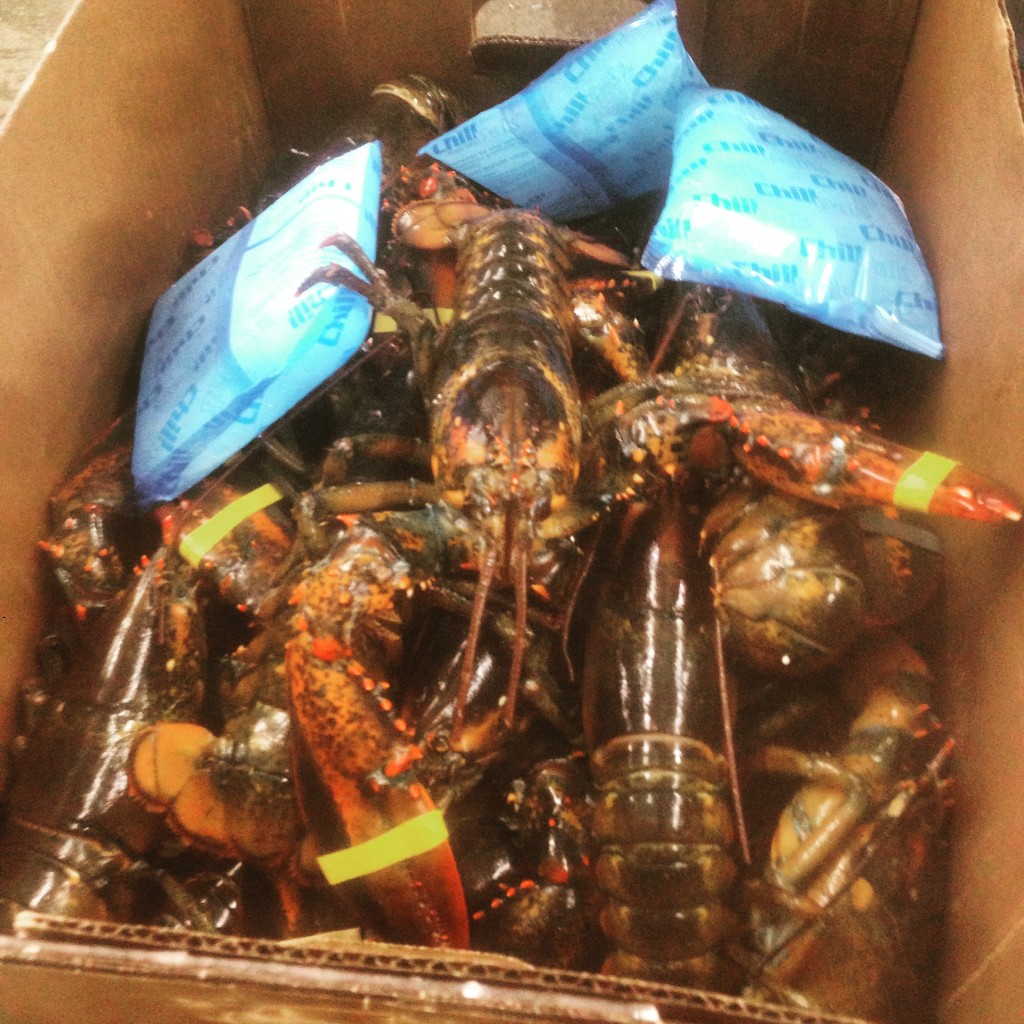 After a big day we wanted a veggie filled dinner and went to a great Korean restaurant where we were provided with Kimchi and shared a hot bibimbap. Our next day in Boston was a quick one, before heading on a 6 hr train to Philadelphia.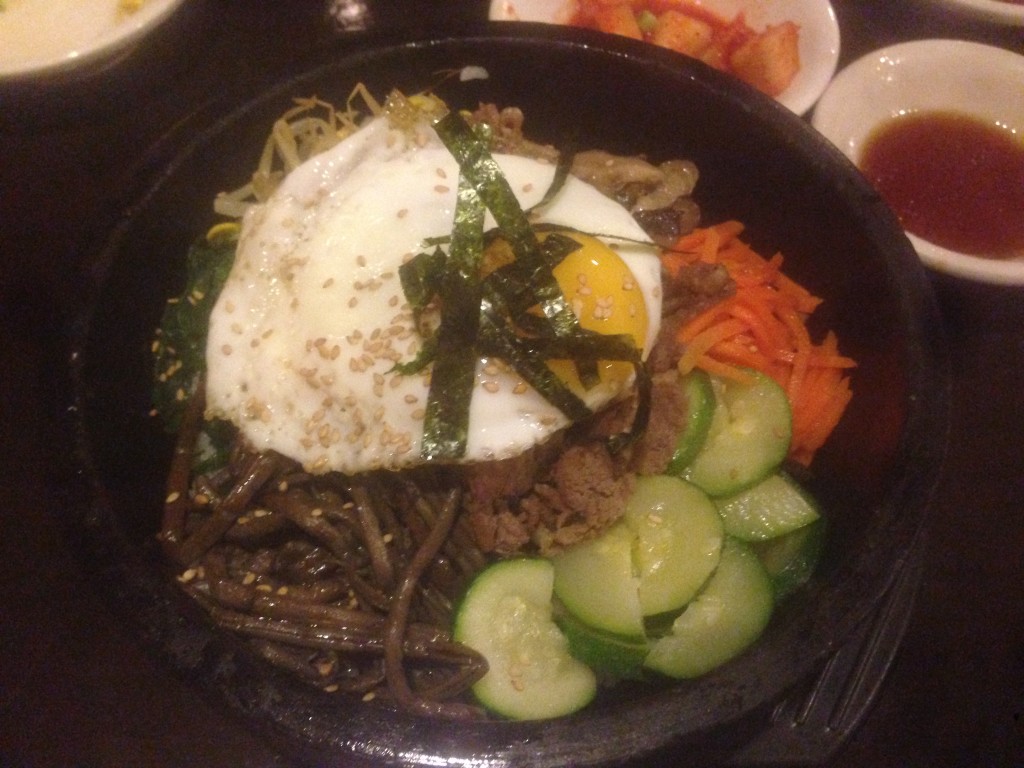 Philadelphia
Phily is a 6 hour train ride from Boston as we have to back track through New York. The trains are actually really comfy, and the rides feel like they go a lot quicker than any plane ride, not to mention you don't have to be there hours early to check in luggage. We stayed in Fishtown in a great AirBnB called the NoFish Hostel. It was a cool place with automated locks, lights and an abundance of food and activities to keep you occupied. The hosts provided a great amount of info about the area including activities and restaurants. Our first night we walked to a recommended Mexican restaurant for dinner. It seemed a fair hole in the wall but was cheap and had great service. The food ended up being fabulous, and as per usual Ryan and I over ordered. Coming from New York where we were probably going to more trendier places to now, we have definitely noticed an increase in portion sizes. We have now created some 'rules' around meals to save money and stop us being in the foetal position every night from overeating. Our new rules include; dessert only once per city unless we are there for over 3 days, then it is every second day, purely because we need to be money conscious. Our next rule is no sides or appetisers, unless they are vegetables, as the meals are big enough and we keep wasting food. We can always get extra food later of course because food is great.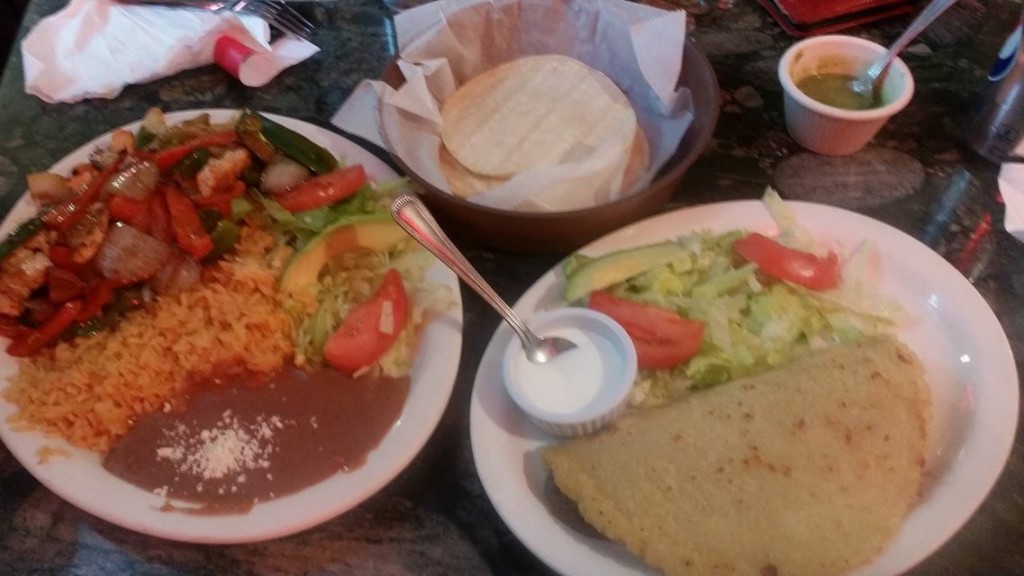 Our second day in Phily started with a skills session with the footy, but it was difficult as it was only one degree! The day continued to be quite chilly as we explored Phily by foot to see the major landmarks. These included Love Park, the Phily Magic Gardens, Independence Mall and the Liberty Bell, the Reading Terminal Market and final the Rocky Steps. The Phily Magic Gardens was my favourite attraction, a mosaic walkthrough created by one artist over 14 years. The suburb the garden is in was due to be demolished for a freeway, but artists began turning the area into a creative hub to draw attention to the area, it worked and similar pieces can be seen as you walk around the suburb.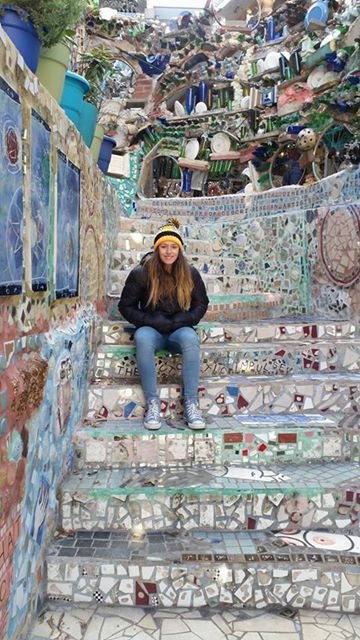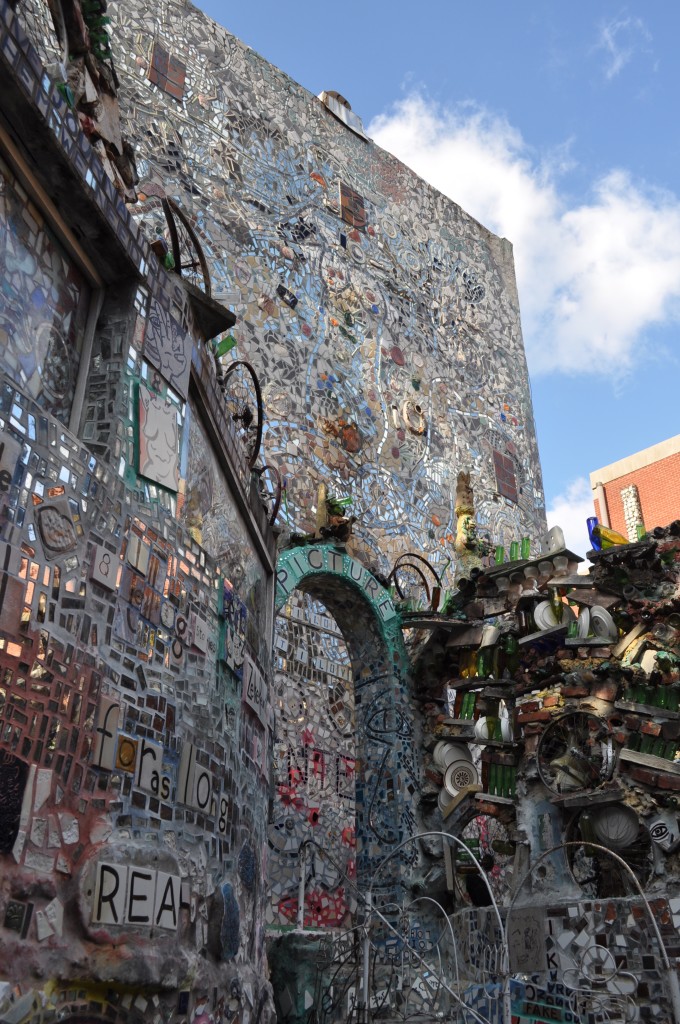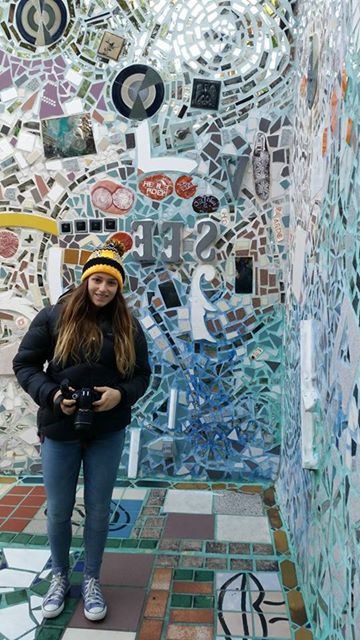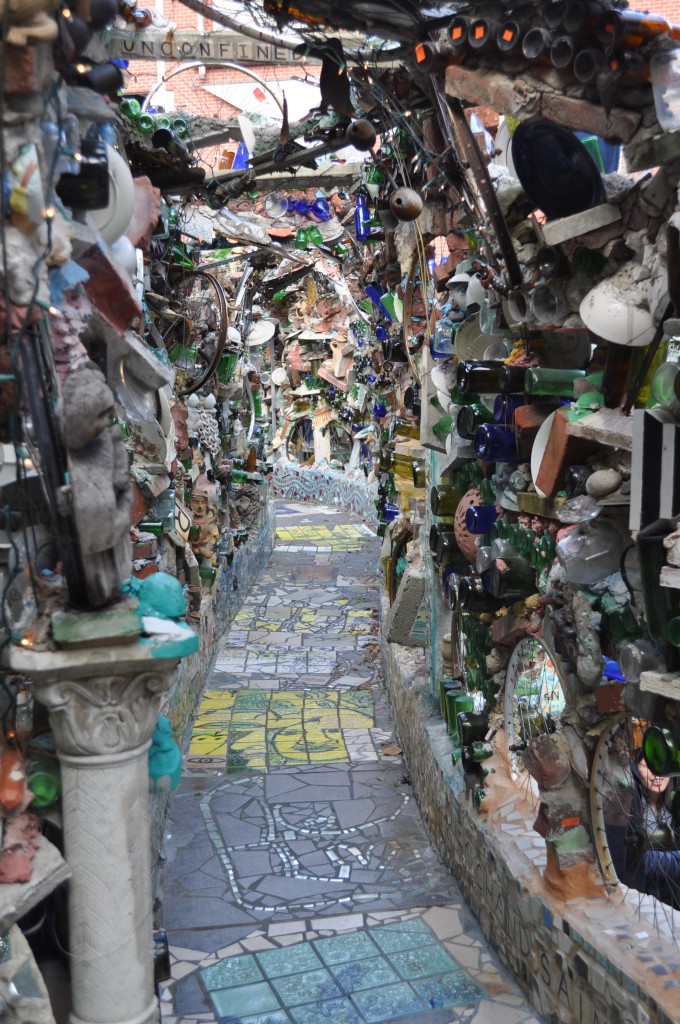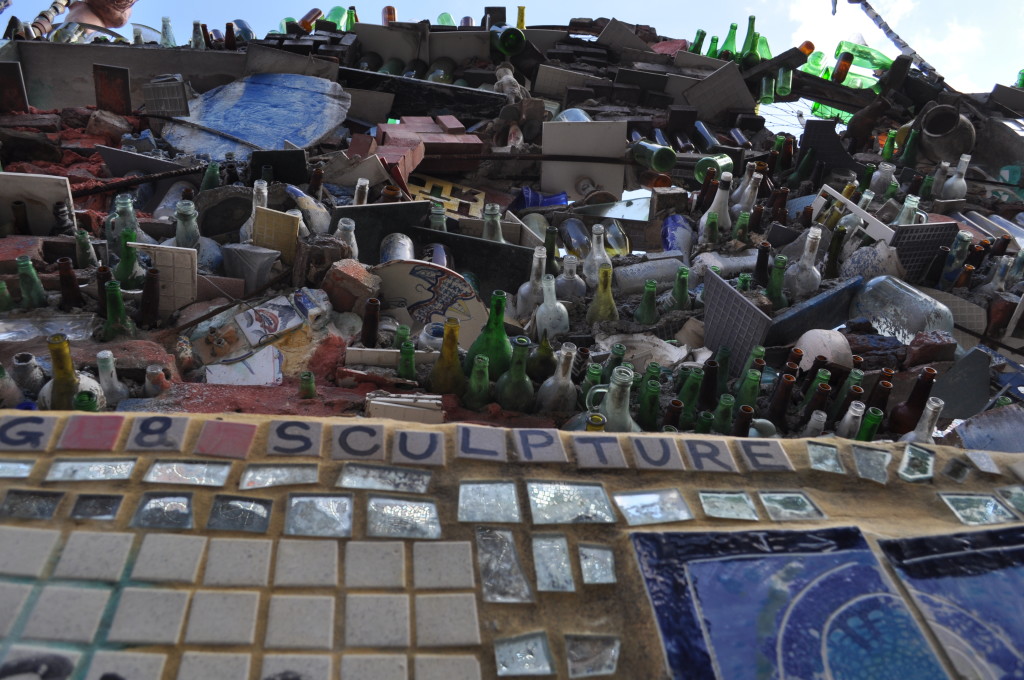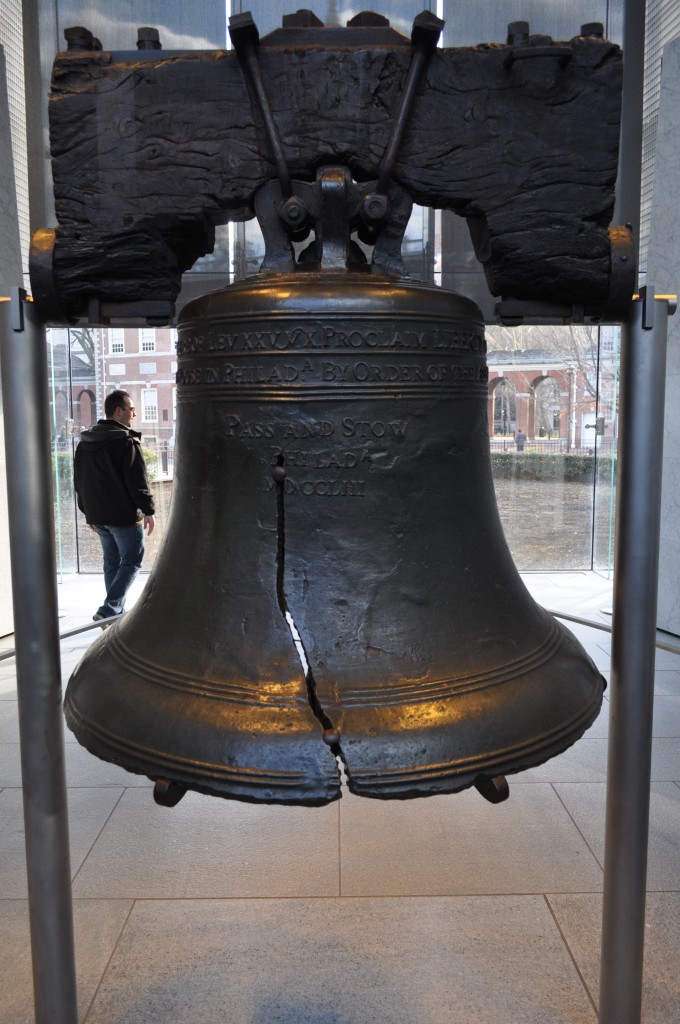 If there is one thing Phily is famous for it's the Phily Cheese Steak, so of course we had to try it for ourselves. We went to what was recommended as the best in town; Jim's Steaks. When we got there there was a massive line and we witnessed first hand how they made the cheese steak. They used great quality meat and bread roll but apart from that there wasn't much to this overrated food. Ryan and I shared one as they are massive, but it lacked flavour and in all honesty I could have made something better myself. We spoke to some Aussies staying at the same place as us and they felt exactly the same! Luckily after a few more attractions we found the Reading Terminal Markets, where we could fill our bellies with delicious food instead. We found a cheese monger that did out of this world toasties which saved the day on the food front.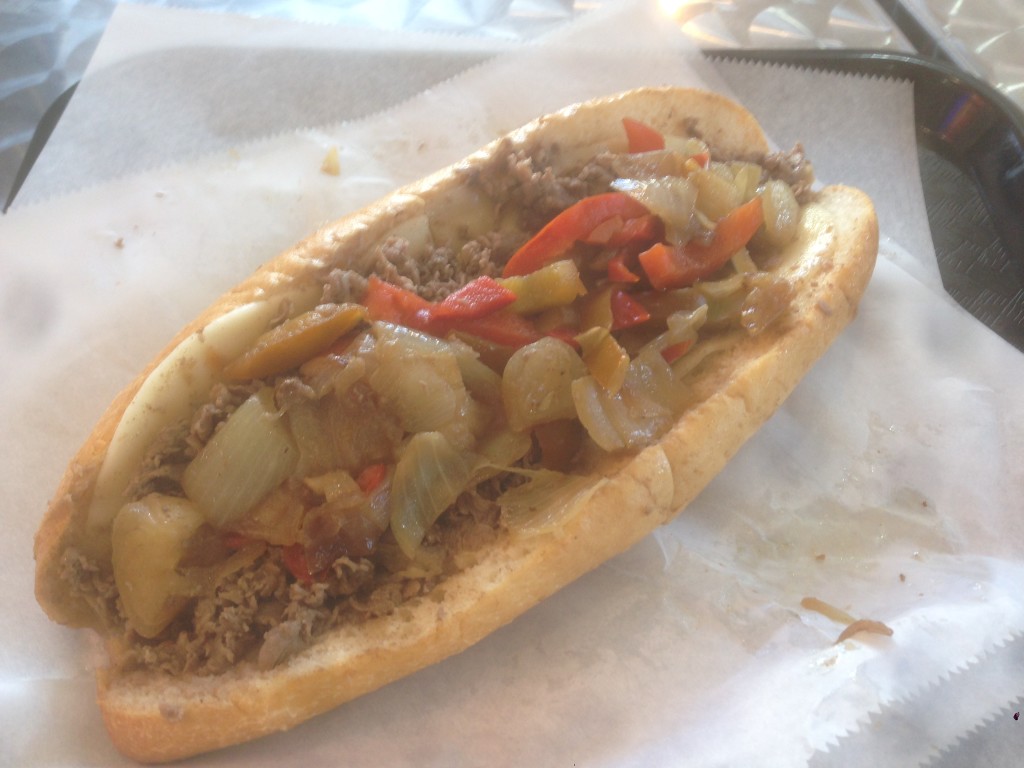 We had walked pretty much all day in freezing cold wind, but decided to get it all done and see the Rocky Steps which was another 20-30 minute walk away. Lucky we did though because the walk from the market led us through rows of international flags, fountains and glorious buildings. The 'steps' were in fact the steps to the Art Museum, and were massive! No wonder Rocky was so good. The statue is in fact the one from Rocky III and the city just decided to leave it there, becoming one of their most popular attractions. After our big day we headed home to do boring chores like washing, and finished the day with a great Chinese street food dinner of DIY cold rolls, dumplings and a salad bowl.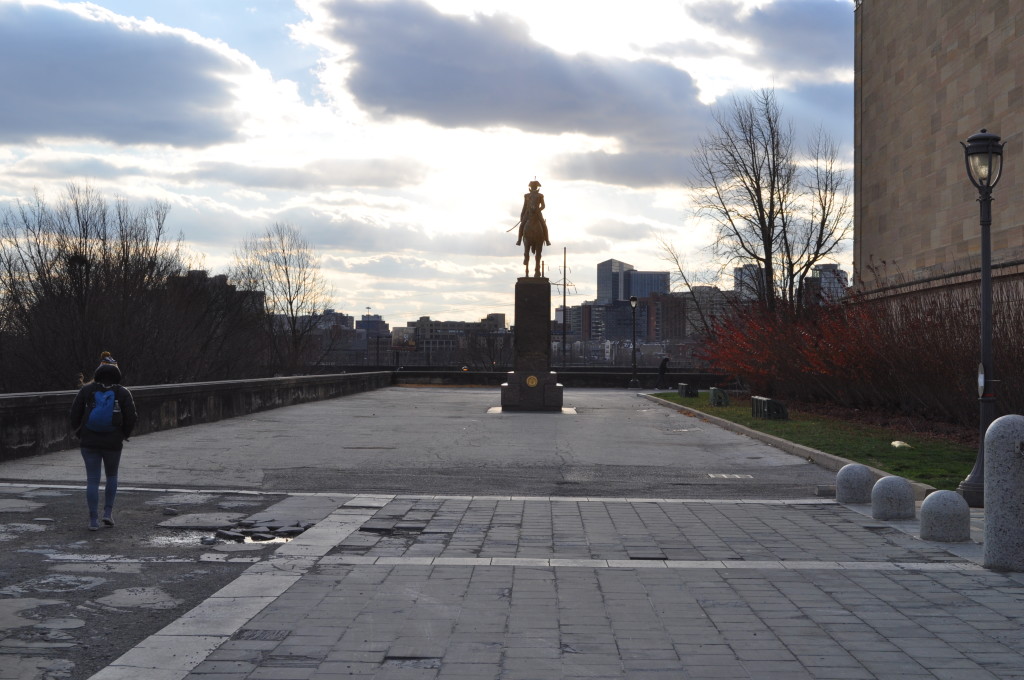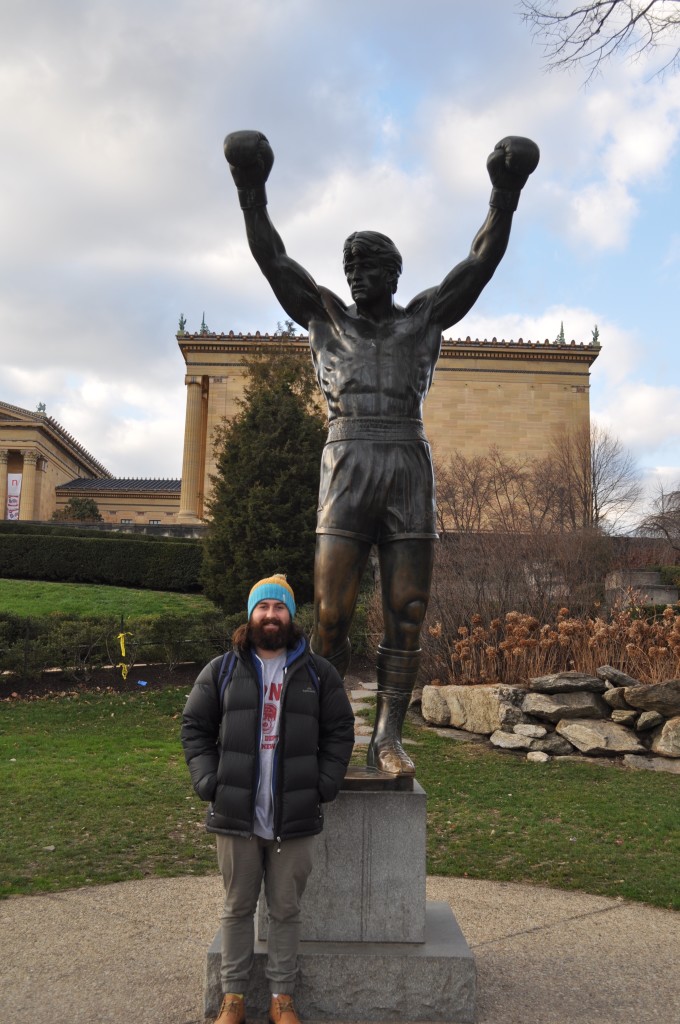 For our last (half) day in Phily we went for a run down the Delaware river which was lovely. After that we headed to brunch at the local Girard. This place was great, and the first American restaurant/cafe we have found that proudly includes a service charge of 15% in their prices so you don't have to tip, YAY! The food was reasonably priced, and many choices came with side salads or house cut chips. I chose a fabulous vegetable mezze plate with homemade hummus, olives, roasted cauliflower, picked beets+almonds+ raisins, and zaatar dusted roasted carrots. All this was served with a freshly made flatbread and was one of the best meals I have had in the US. The coffee was also pretty great.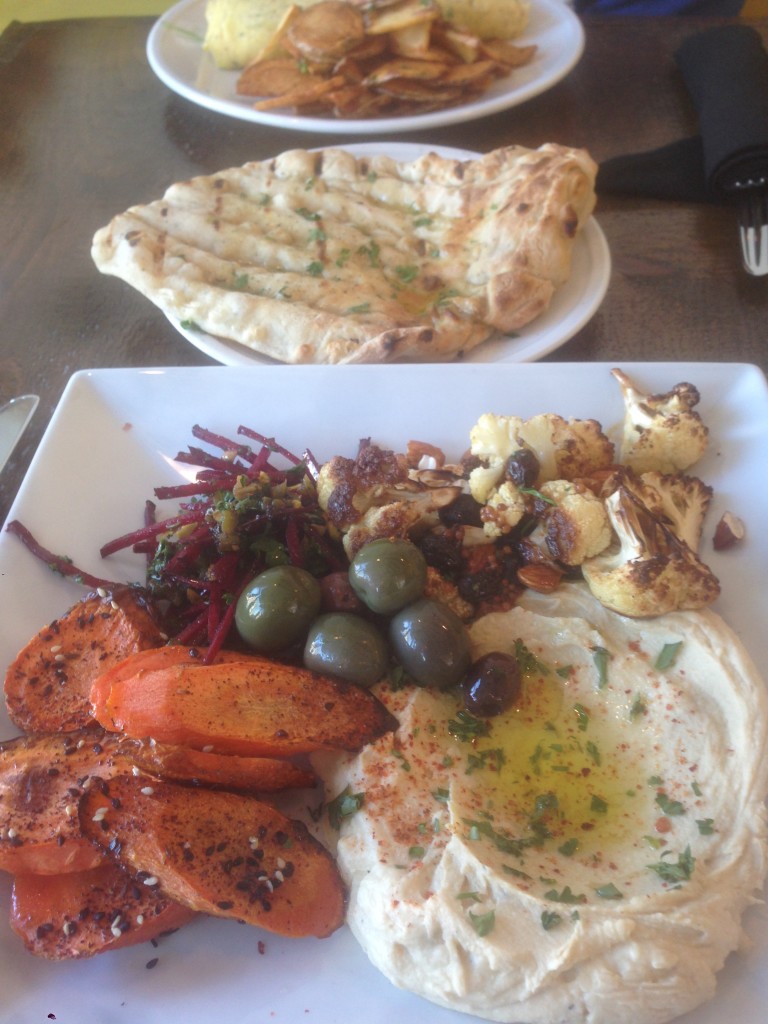 Exercise and healthy eating has been easy to achieve so far through my trip. What I have found useful is doing my exercise in the morning so I have no excuses later in the day. Although it can be challenging dragging Ryan out of bed in the morning. Also finding a field or playground near by so I can utilise the space and equipment. Changing up your routine is also helpful, I switch between repeat effort running, sprints and long runs, as well as resistance based circuits, which keep the workouts interesting. Food wise looking on line for the best cafes or restaurants for certain food types ensures you find great quality food that will make your taste buds and tummy happy. When I feel like a vegetable fix I always look for Asian based cuisines as they generally have a generous serve of vegetables in their dishes. Overall consistency and balance is key, indulging when I feel like it but listening to my boy when it tells me some vitamins and minerals are necessary.
We are now off to Washington D.C, which I am sure will involve a lot of walking and monument sight seeing. Having seen quite a lot of monuments so far it is becoming tiring and they seem to have slightly less impact than when we first arrived in NYC. I have to remember not to take this experience for granted and to absorb as much of these historic places as I can. Keep your eyes peeled for the next instalment, and if it's not out before the holidays, have a Merry Christmas and a Happy New Year 🙂
Peace, love and food xx